Fleetmatics REVEAL ELD Logbook is now Verizon Connect Reveal and is a reliable fleet tracking solution. Reveal is part of Verizon Connect, a cloud-based solution suitable for small and average-size companies.  Verizon's answer to large enterprises is Verizon Fleet. Verizon Connect provides fleet management, routing, dispatch and mobile resources.
With this truck tracking system, users can view all drivers on the map and also automatically detect vehicle misuses such as harsh braking, hard corning, quick starts, and more.
The fleet GPS tracking notifies dispatchers and supervisors of dangerous driver behavior via push alerts in real-time. Dispatchers can quote the arrival time to customers because the system provides a dynamic map view of drivers.
Verizon Connect Reveal (Formerly Fleetmatics REVEAL) provides drivers with mobile apps for iOS and Android devices to track their performance via smartphone. After logging in, drivers can view nearby company vehicles and get their tasks.
To help you learn more about how Verizon Connect Reveal (formerly Fleetmatics Reveal) can help you and your fleet, I've included everything you need to know in this detailed review:
Get Verizon Connect Special Pricing
About the company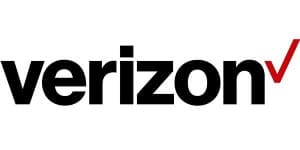 In 2018, Fleetmatics integrated Verizon Telematics and Telogis with its sister companies and therefore rebranded as Verizon Connect. With its rich and long history it is a major technology company in the telematics and monitoring space. Verizon Connect has more than 4 million customers and even more vehicles tracked across the world. Moreover, whenever it comes to its mobile network, the company has become one of the world's most extensive GPS fleet management solutions.
The business is focused on fleet-based companies, offering them value-effective solutions on the web. And the company aims to automate and revolutionize the movement of vehicles and people.
This global-renowned, reputable company based in New Jersey provides a tasty variety of mobile apps and cloud-based solutions. And this solution enables fleet operators to keep track of certain essential information like vehicle location, fuel usage, speed, and mileage.
As far as Verizon Connect fleet management is concerned, this is how it breaks down:
Verizon Connect is the parent company and encompasses all of the following:

Verizon Connect Reveal (Formerly Fleetmatics REVEAL ELD)- Verizon's ELD solution for small to medium-sized businesses
Verizon Connect Fleet – Verizon's solution for large businesses and enterprises
Verizon Connect Work (Formerly Fleetmatics Work) – Verizon's workforce management software for job scheduling, dispatching, and invoicing

Verizon Connect was formerly Networkfleet
Integrated Fleet Management Solutions By Verizon
Verizon Connect stands at the forefront of integrated fleet management solutions, offering a dynamic range of services tailored to meet the needs of various industries. At its core, Verizon Connect specializes in advanced GPS fleet tracking, providing real-time visibility and insightful analytics for fleet optimization. This technology enables businesses to monitor vehicle locations, driver behavior, and fuel usage, thereby enhancing operational efficiency and safety.
In response to the evolving market demands, Verizon Connect has expanded its portfolio to include cutting-edge solutions for electric vehicle (EV) fleet tracking. This forward-thinking approach caters to the growing shift towards sustainable transportation, allowing businesses to seamlessly integrate EVs into their fleets.
The EV tracking solutions offer specialized analytics and reporting tailored for electric vehicles, ensuring that businesses can manage their EV assets with the same efficacy as traditional fleets.
Moreover, Verizon Connect's industry-specific solutions demonstrate their adaptability to various business requirements. Whether it's for logistics, construction, government, or any other sector, their fleet management system is designed to address the unique challenges and demands of each industry.
This includes customized features like route optimization, compliance management, and maintenance tracking, all aimed at maximizing productivity and reducing operational costs.
With a focus on user-friendly interfaces and mobile accessibility, Verizon Connect ensures that fleet managers and drivers can effortlessly access vital information on-the-go. The integration of their system with other business software further enhances the user experience, offering a seamless and interconnected fleet management ecosystem.
Verizon Connect's commitment to offering integrated solutions underscores their dedication to advancing fleet management technology.
By continuously evolving to incorporate the latest technological trends and customer feedback, they provide a comprehensive, scalable, and flexible platform, ready to grow and adapt with each business it serves.
Is Verizon Connect Reveal (Formerly Fleetmatics Reveal) the Best Solution for You?
The Verizon Connect Reveal Logbook (formerly Fleetmatics REVEAL Logbook) is a good fit for companies that need their fleet daily. The company is a leading global vendor of fleet management apps for SMEs delivered as software-as-a-service (SaaS).
This company's products help clients meet the challenges associated with managing local fleets. And, therefore, improve the productivity of their mobile workforce by using actionable business intelligence from a historical and real-time vehicle and driver behavioral data.
The company's intuitive, affordable web-based apps offer fleet operators visibility into the following;
Fuel usage
Vehicle location,
Speed and mileage, etc.
And also, this GPS, for automobile tracking, helps fleet managers and owner-operators to gain visibility and other insight into their fleet. Thus, enabling them to minimize capital and operating costs and increase profit.
The company also serves about 4 million clients and many more subscribed vehicles across the world. They make efforts to enable its clients to focus on their business to realize ROI that includes reduced costs, increased revenue, and the ability to grow profitably.
Verizon Connect's offices in North America are spread across several locations, including Atlanta, Boston, Charlotte, Chicago, Irvine, San Diego, Temple Terrace, and Toronto. In Europe, their offices are in England, France, Germany, Ireland, Italy, and the Netherlands. In the Asia Pacific, they have offices in Australia and New Zealand.
Real-Time Fleet Monitoring
The REVEAL ELD offers real-time fleet monitoring, thus enabling users to dispatch more efficiently, minimize time spent, notify drivers of updates, and improve customer service.
At the same time, the company helps prevent breakdowns in many different ways. It provides maintenance alerts to inform clients when vehicles are due for proper maintenance, warding off truck breakdowns. Alerts can be set based on engine time, calendar time, or mileage, depending on the type of service needed.
Eventually, clients can save considerable amounts on fuel because this fleet tracking app can help reduce costs, and speeding implications, improve routing and dispatching, and decrease idle times.
At the same time, you get to limit unauthorized vehicle use and can find stolen vehicles quickly. And it is likewise possible to handle unsafe driving habits before they lead to more severe issues.
Another essential advantage is improving routing and dispatching efficiency, the fleet tracking app makes it possible to get more stuff done per day.
Customer service is improved because you can reach your customers faster and report all of their emergencies more quickly.
You can also get historical proof of time on location and make service calls more efficient.
Verizon Connect (formerly Fleetmatics Reveal) 
This service management system offers many major advantages and helps streamline management and reduce paperwork.
It can take scheduling, quotes, invoices, and more off the desk and onto the cloud.
Once inside the system, it is becoming possible to control schedules, make scheduling and assigning jobs to other employees more comfortable, and ultimately get more work done. Therefore, users become more productive by organizing, simplifying, and managing their day-to-day operations.
Likewise, the mobile app will make sure everything runs smoothly and efficiently. Your technical staff can have all of the critical job details in the palm of their hands.
What is more, the system integrates nicely with many existing accounting programs and systems
Verizon Connect Features
Fleet Management
Fuel Management
Fleet Maintenance
Real-time location of fleet vehicles
Preventative maintenance information
The historical status of each vehicle
Work Order Management
Service History Tracking
Technician Management
Scheduling
Live Maps
Timesheet management
Routing
Job Tracking
Mobile Access
Inventory Control
Job Management
Billing & Invoicing
Customer Database
Replay
Reports in Real-time
Verizon Connect (formerly Fleetmatics Reveal) Price
In terms of pricing, Verizon Connect offers a variety of plans. Traditionally, the cost ranges between $35 – $200 per month per vehicle, depending on the features included. The exact pricing is available upon request.
The Reveal Starter plan, for instance, starts at 66 cents per day per vehicle or roughly $20 per month, which includes GPS hardware and access to the mobile manager app among other features. If more advanced features or add-ons are needed, businesses need to contact Verizon Connect for a detailed quote.
As Verizon Connect no longer provides ballpark figures for its services online, direct contact is needed for pricing inquiries. Despite the lack of clear pricing, the service's scalability and ability to cater to a variety of business needs make it a significant player in the fleet management service industry.
Customization and Customer-Centric Approach of Fleetmatics Reveal
A key aspect of Verizon Connect's service is its deep commitment to customization and a customer-centric approach. Understanding that each business has unique requirements, Verizon Connect (formerly Fleetmatics Reveal) excels in offering tailored solutions that align precisely with customer needs.
This approach extends beyond mere technology, encompassing customized pricing and service options. By engaging directly with clients, they craft bespoke packages that reflect the specific demands and budgetary considerations of each business, whether it's a small enterprise or a large corporation.
The emphasis on a customer-centric approach is not just about providing tailored services, but also about building long-term relationships.
Verizon Connect invests in understanding their clients' evolving needs, ensuring that their solutions are not only relevant today but continue to be valuable as their clients grow and their requirements change. This philosophy positions Verizon Connect not just as a service provider, but as a strategic partner committed to the ongoing success of its clients' fleet operations.
Devices Supported
Linux
Windows
iPhone/iPad
Android
Web-based
Mac
Windows Mobile
Language Support: English
Pricing Model: Quote-based
Customer Types: Small and Medium Businesses, Freelancers
Deployment: Cloud Hosted
Fleetmatics LogBook
Fleetmatics Logbook, the mobile app of the product, was created specifically for Fleetmatics REVEAL users. The Logbook offers an easier way to manage time-consuming paperwork and compliance documents. And this saves both drivers and administrators lots of work.
The app requires a Fleetmatics REVEAL vehicle tracking system account with LogBook vehicle features and hardware enabled and a valid username and password.
Contact the company's support team if you're not sure if you're using REVEAL. Also, you need to use a data plan to use the app, either via the device itself or with a mobile hotspot connected to the device's Wi-Fi.
REVEAL LogBook For iOS Users
The Fleetmatics iOS Fleet Tracking hardware needs to be installed in the vehicles for the Fleetmatics app to work.
The hardware can only be bought from Fleetmatics and is included in the monthly subscription price.
Fleetmatics app ensures full compliance with FMCSA regulations for all vehicle types.
Managers have visibility into HOS tracking for box trucks, tractor-trailers, pick-ups, and trailers within their fleet.
The fleet management solutions track HOS information seamlessly by getting the vehicle information through the engine right to the mobile app.
Real-time HOS events unrelated to driving can be recorded in real-time as well, even when the driver is away from the vehicle.
REVEAL LogBook For Android Users
If you're planning to use Fleetmatics Reveal on Android phones, remember to download the REVEAL ELD Logbook app from the Google Play store.
This Fleetmatics GPS fleet tracking system platform enables fleet managers and drivers to remain compliant with ELD requirements.
Secondly, it should also be remembered that this software is designed specifically for users of Verizon Connect and can only be installed with a logbook login.
REVEAL ELD Logbook also helps fleet operators to have in-depth insight into real-time HOS monitoring and minimize paperwork in addition to keeping fleets consistent with new FMCSA regulations.
Service Compliance Hours
Current AOBR 395.15 compliant
Data retained for a minimum period required by law
Automatic software updates keep you compliant with future regulation changes. The app works with any vehicle and supports FMCSA regulations. It also supports the exemptions "Oilfield" and "Texas Intrastate." The solution is compatible with small, medium, and heavy-duty vehicles. It makes a seamless transition to electronic logs, with an app easy for drivers to use and an intuitive interface for office staff.
Mobile App familiarity for drivers
Keep drivers and office staff on the same page with real-time visibility into hours of service status
Minimize downtime due to training and change management
Easy setup and roll-out for drivers' rulesets• Mobile DVIR inspection report submission help you stay ahead of repairs no matter where your drivers are
Connect Reveal (formerly Fleetmatics Reveal) ELD
Fleetmatics GPS vehicle tracking solution is a major player in GPS fleet tracking and management and offered one of the most prolific, customizable tracking solutions on the market.
Below are the pluses and minuses of the Fleetmatics ELD:

Pros
Involves 4G connection
Increases fuel efficiency
Setup is relatively simple
Ease of use, easy to install
A wide variety of functions
Standard GPS fleet tracking
User-friendly dashboards and reports, mapping and dashboards
Cons
Customer service can be slow
The system and components can have a learning curve
Get Verizon Connect Special Pricing
Although Connect Reveal is focused on smaller fleets such as service vehicles of the likes of cable repair or plumbing repair vans and local delivery trucks, it's easy to upgrade to Verizon Connect Fleet.
Reveal is the basic fleet management product, one that is superb and utilized by fleets all over the country. And it features reliable tracking, and there are some great reports and dashboards to help you manage your mobile workforce.
The back-office tools for fleet management and tracking are user-friendly and visually appealing.
Fleet managers can get location updates from the unit even if the display tablet/smartphone is turned off. All this makes it an excellent, stable, and robust GPS tracker. And it is an excellent choice if tracking and fleet management are all you need.
User Feedback
Customers' feedback varies widely, from "couldn't disagree more" to "super easy."
While some users say it's easier to work with than any other system, however, others report that it's really easy to learn the ropes and doesn't drop service like other POS systems they've used in the past.
Dropped service equals cash loss, so it's unwise to invest in cheaper systems in the long run. Still, others are saying they've had nothing but inadequacy to perform a certain task with this system.
They mention that the support team doesn't even return calls, much less assist clients in getting through issues.
Also, they recommend getting a third party to try to help with whatever problem you're having. One user states he just had his first trip across the county with this company and had to file three reports.
He ended up turning the system off and going back to paper logs. He adds that real-time solutions are something that is not possible with this company.
However, this may refer to an earlier version of the system, which has since undergone many updates.
Also, Fleetmatics became Verizon since then, which has had a very positive impact on the quality of service.
As we mentioned earlier, it is important to read not only expert reviews like this one but also real comments left by actual users to get the best possible grasp of what the system is really about.
And this is why we have included a lengthy Pros and Cons section at the end of this review, based on actual, real-life reviews by real former, present, and potential future clients.
Verizon Acquired Fleetmatics
Fleetmatics was Acquired by Verizon in March 2018. However, Over-the-road trucking is not their target market, and this can be seen in this growing company's ELD offering.
This product is ideally suited, particularly for small and medium fleets. And the 4G connection is undoubtedly one of the best stuff about this fleet tracking solution.
That ensures you can still receive location updates if the display smartphone or tablet is turned off.
And, also makes it a lot easier to browse web-based maps anytime and anywhere.
So, as long as your phone has a connection to the internet, you will always have access to just about anywhere.
There are a few major drawbacks that people need to take into consideration when looking for an ELD solution.
The solution that this GPS vehicle tracking system provides is quite standard.
However, some more essential features are unavailable, such as truck route navigation, 2-way messaging, group driver mode, and basic engine diagnostics.
But if fleet management and monitoring are all you want, Fleetmatics Reveal would indeed be a good option.
Fleetmatics acquisition by Verizon, it became possible to gain access from anywhere with really fast web-based maps, accessible from any web-based device.
Thus, drivers out in the field now have the same view as the fleet manager back in the office.
Verizon Connect represents the integrated result of Verizon's existing connected vehicle division and two recently acquired mobile workforce and fleet management software companies.
As a unified brand, Verizon Connect offers customers a one-stop approach to interlinked vehicle software solutions and services, which aim to increase efficiency, safety, and productivity.
Detailed Maps
High-resolution maps with detail on demand and smart clustering provide a simple, yet effective tool to view the current status and almost real-time activity of all your vehicles, mobile equipment, and workers no matter where they are.
More specifically, the Fleetmatics reveal logbook became Verizon on March 6, 2018.
And that was when Verizon Connect's launch marked the completed integration of its existing connected vehicle division with two recently acquired mobile workforce and fleet management software companies under a single, unified brand.
Verizon Connect is the result of investments of over $5 billion.
And it also offers customers a one-stop approach to interlinked vehicle software solutions and services that help promote efficiency, safety, and productivity.
"One of the things we're proudest of at Verizon Connect is the potential our current and future technologies have for massive societal impact," said Andrés Irlando, CEO of Verizon Connect.
"We're working with customers to maintain cold chain integrity and keep perishable items safe during transport, routing customers' vehicles more efficiently to reduce emissions, monitoring vehicle diagnostics to improve fuel efficiency, and providing a gamification app that helps customers recognize and reward their safest drivers, just to name a few."
Get Verizon Connect Special Pricing
We are thrilled with the easy-to-use dashboards and the ability to review your progress towards achieving KPI quickly.
Better fleet visibility makes it possible to improve asset utilization, allowing you to get more done with fewer resources.
Verizon Connect features connectivity and data insights to make it possible for customers to be better informed about worker and vehicle location, safety, efficiency, productivity, and compliance.
Verizon Connect users also benefit from the combined experience of thousands of dedicated professionals and decades of fleet management, telematics, and mobile workforce expertise.
Positive Reviews of Fleetmatics Reveal Logbook
The software gives me good location info. It is fairly easy to set up and once you use it for a couple of days it becomes pretty easy. Being able to keep up with our employees at all times is very helpful and saves us time. This is the easiest GPS program we have used so far.
Charlie
Easy to use and monitor. An average construction worker can install and use it in order to keep the timeline up to date with truck location information. Notifications directly to phones about any issues.
Benjamin
It's great that we can track our drivers and job sites they are on in real-time. Data capturing for reporting purposes and the ability to track how the fleet is functioning overall with analysis of costs and driver habits.
Linda
This eases my communication efforts with my customers and team. I use it to finish & double-check payroll timecards, it cuts out a lot of guesswork. I can tell the exact time when the truck cuts off at the shop for the day.
Carl
It's great that we can track our drivers and job sites they are on in real-time. Fleetmatics Reveal logbook data capturing for reporting purposes and the ability to track how the fleet is functioning overall with analysis of costs and driver habits.
Jim
I'm happy to have the ability to find my drivers in real-time. I don't worry about theft anymore. I know that if someone steals my vehicle I will be able to locate it in real-time.Allen
Negative Reviews of Fleetmatics Reveal Logbook
When we first purchased this solution, we were under the impression that it could directly link with the T-Sheets payroll system and automatically import drivers' time for payroll. One of the trucks stopped showing anything, but we had it parked for a while and didn't know it till we moved. But they answer quickly and send a tech out quickly. Maybe a warning saying truck not online anymore would have helped me know about it quicker.Linda
Sometimes it will show a vehicle running when I know it is off. This does not happen often and it doesn't affect how I use the system.Allen
The Fleetmatics Reveal app fails to deliver in most areas. It is buggy, we had to reinstall it multiple times. The user interface is not intuitive and you have to wade through multiple layers to perform simple tasks that should be a point and click.
Benjamin
It recently underwent an update, and we did a training for the new system about a year before it was actually released. It was a little bit of a messy transition, but once we downloaded the new apps to our phones and got over the hump of getting everyone back on the same page, it's been amazing. The upgraded graphical user interface and new features are great.
Gery
FAQs
1. Who must comply with the electronic logging device (ELD) rule?
The ELD rule applies to most motor carriers and drivers who are required to maintain records of duty service (RODS) under the hours-of-service (HOS) regulations. Drivers who use the time card exception and do not keep paper RODS are not required to use ELDs. Specific exceptions include drivers who maintain RODS for no more than 8 days within a 30-day period, driveaway-towaway drivers under certain conditions, and drivers of vehicles manufactured before the year 2000.
2. How does Verizon Connect's ELD solution ensure FMCSA compliance?
Verizon Connect's ELD solutions are designed to comply with FMCSA regulations by automatically recording driving time and providing accurate HOS records. They offer features such as real-time HOS visibility, alerts for potential violations, and easy data transfer during roadside inspections.
3. What features does Verizon Connect offer to manage fleet compliance?
Verizon Connect typically offers features such as automated IFTA reporting, vehicle inspection reports, driver vehicle inspection reports (DVIR), and customizable HOS rules to help manage fleet compliance effectively.
4. Can Verizon Connect's ELD solution integrate with other fleet management software?
Verizon Connect's ELD solutions often integrate with other fleet management software to provide a comprehensive view of fleet operations, including vehicle tracking, maintenance management, and driver performance.
5. What happens if an ELD malfunctions?
Drivers must notify their carrier immediately if an ELD malfunctions and maintain paper logs until the ELD becomes operational again. Carriers are responsible for repairing or replacing the malfunctioning device within a specified timeframe.
6. How should a driver account for hours-of-service on multiple devices?
Drivers using multiple, incompatible ELDs must enter any missing duty status information into the currently used ELD or provide printouts from the other system(s) for the relevant days to ensure all necessary HOS information is available for enforcement officials' review.
7. What kind of customer support does Verizon Connect provide for its ELD users?
Verizon Connect usually offers customer support that includes technical assistance, training for drivers and fleet managers, and resources for troubleshooting and understanding how to use the ELD system effectively.
8. How does Verizon Connect handle ELD data security and driver privacy?
Verizon Connect is expected to implement robust data security measures to protect ELD data. This includes encryption and secure data transmission protocols to ensure driver privacy and compliance with data protection regulations.
9. What types of vehicles can use Verizon Connect's fleet management solutions?
Verizon Connect's solutions are designed to be versatile, catering to a wide range of vehicles including light-duty cars, heavy-duty trucks, and specialized vehicles. This adaptability ensures businesses across various sectors can utilize their services for efficient fleet management.
10. Does Verizon Connect offer training for new users?
Yes, Verizon Connect provides comprehensive training for new users to ensure they are comfortable and proficient with their fleet management system. This training can include online tutorials, user guides, and personalized support.
Bottom Line
Verizon Connect, which also includes Fleetmatics, is a customizable advanced tool. It is suitable from small-sized fleets up to large enterprises. It is good anyone looking for an easy-to-use GPS tracking device or a global business in need of an entire fleet management system.
Get Verizon Connect Special Pricing
Please share your review below, so other truckers can have more information, thanks!