(Last Updated On: March 7, 2022)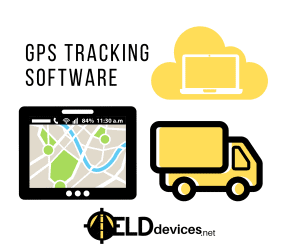 GPS Tracking Software is used by fleet managers for Fleet management to handle all information relating to the fleet and assets from acquisition to disposal.
As a result, it allows businesses to keep costs down, improve performance, and ensure compliance throughout the entire fleet operation.
No matter how large your fleet is, using a GPS Tracking Software solution can save you both time and resources.
Who Needs Vehicle Tracking Software?
GPS Tracker Software is used for personal as well as commercial purposes. From essential GPS tracking software solutions to specified top-notch technologies, there are numerous options available according to your requirements.
And for personal use, the GPS tracking software comes in handy to fulfill a vehicle's need for route tracking. And it is also used for tracking a parked vehicle in a parking space.
Furthermore, It is used for trucks extensively by the businesses involved in fleet management, logistics operation, car rental, public transportation authority, etc.
The software for GPS tracking systems can also be used by companies offering transport facilities to maintain their fleet.
What are the Top 10 GPS Tracking Software – for Trucks and Fleets?
Thankfully, fleet management technology has contributed to making trucks better integrated, better monitored, and, therefore, more connected to the overall objective of a fleet.
Below is the top 10 best GPS vehicle tracking software that can be used to keep a close watch on your fleet vehicles, company assets, and handle your fleet drivers better.
Request a Free Consultation
Top 1.  US Fleet Tracking
Founded in 2005, this GPS tracking software provider calls itself "the world's leading number one manufacturer and supplier of live best GPS tracking software."
US Fleet Tracking data will alert you of various statistics and issues, including dangerous driving behavior, start and stop, speed, vehicle mileage, excessive idling, state-of-the-art vehicle mileage, device data, and geofence activity.
Also, the company provides up to 90 days of activity playback, which would be helpful in legal disputes, verification of job completion, as well as other situations.
Pricing
There are two plans for US Fleet Tracking GPS tracking software cost. The first and most popular option features notifications of 10 seconds and is $29.95 per month per hardwire tracker.
The other package has notifications every five seconds and is $39.95 a month. And The battery-powered tracker service comes with an extra $10 a month for each tracker.
Every pricing plan is free of contracts, and subscribers can opt out at any time.
Pros
Smart real-time update rate
User-friendly interface
Helpful support staff
View Full US Fleet Tracking Review here >>
Top 2. GeoTab
GeoTab helps the fleet company and owner-operators to manage, from one platform, all driver log reports, and vehicle inspection records.
It also supports simple installation, and you don't have to hire a technician.
And it helps to monitor driver Hours of Service so that you can just make sure you comply with HOS requirements, reducing accidents, fatalities, and injuries.
This GPS Tracker will also handle diagnostic troubleshooting codes and engine faults, provide automatic odometer readings, and report fuel theft.
Geotab places a high value on its "Security First Principle," and this includes end-to-end security through authentication, encryption, verification of message validity, individualized devices with unique Identification, digitally signed firmware, independent third-party expert validation, and non-static security keys.
As the company has been around since 1996, we would say they have the experience to back up their GPS tracking software.
Pricing
Geotab doesn't list pricing or contract details on its site.
Pros
Geotab services support almost any fleet
Stellar online reputation
Cons
Geotab isn't transparent about its pricing
View Full GEOTAB Review here >>
Top 3. Samsara
Samsara provides a unified fleet management platform that goes beyond the GPS Tracking Software solution.
This GPS software manufacturer offers options for dash cams, wireless refrigeration sensors, and a document app to digitize the delivery process.
The GPS tracking device and software give fleet companies the ability to improve productivity and cut the cost of fuel and labor while at the same time streamlining maintenance.
This GPS software platform does this through a set of features, including real-time traffic and pathway analytics, to reduce delays and slowdowns and determine more efficient routes.
Generally, Samsara GPS tracking system software provides a lot of fleet management features, which can also be actually purchased as a package or as additional services. And it's also ELD compliance.
Pros
A modern, intuitive design
"Plug and Play" hardware
24/7 U.S.-based phone support service
Cons
The driver app sometimes freezes
It drops its data connection at times
View Full Samsara Review here >>
Top 4. Fleet Manager by GPSTrackIt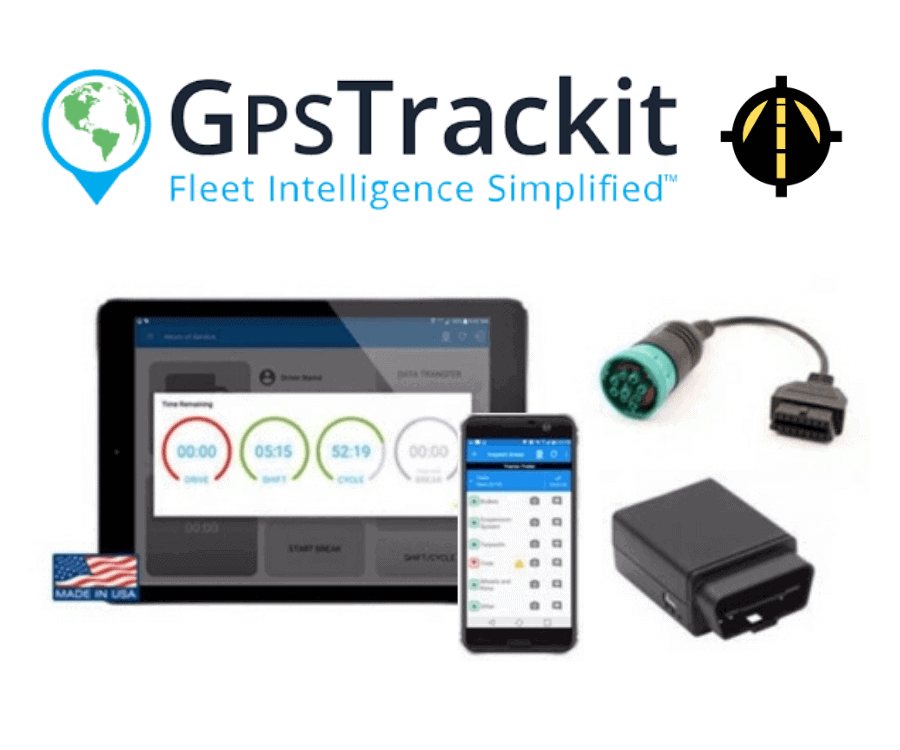 Fleet Manager includes mobile communication solutions, maintenance notifications, and reports, constant coverage, geofence violation warnings, permanently stored data, vehicle diagnostics, driver reports tracking, vehicle maintenance reminders, open API and data pump, fleet tracking, driver hour logging, multi-map views, scheduling, and dispatching, etc.
Pricing
With this GPS tracking software platform, customers get a guarantee of 30 days and a 3-year warranty!
You will also enjoy all the features GPSTrackIt has to give for $23.95 per month with no contract.
Pros
No contract requirements
A low-cost and reliable solution
Outstanding tracking capabilities
Cons
Issues with the website consistently
View Full GPS Trackit Review here >>
Top 5. Director by Teletrac
Director Fleet Software is intended for fleets company of any size, and since 1988 Teletrac has been around and expertly "providing cloud-based GPS fleet tracking software.
Features are, vehicle location visualization, driver status, geofencing, event replay, instant vehicle and driver information, traffic updates, and top-level tracking of all your vehicles; it gives details of all your vehicle's driving directions.
Pricing
Pricing varies– visit the website and submit your quotation details. The enterprise pricing information of Teletrac Navman Director is only available on request. For more information about the pricing plan, contact the company to ask for your quote.
Pros
In-cab training guides for drivers
Easy to use
Report vehicle issues in real-time
Cons
Tech Support Hard to Reach
GPS Tracking problems
Top 6. Telematics by TomTom
TomTom's GPS Tracking Software provides real-time vehicle monitoring with instant notifications, fleet optimization, seamless connectivity between workforce and back offices, encouraging green and safe driving.
With TomTom's GPS Tracking Software, you can access this information from any web browser, anywhere, without the need for any installation.
This GPS tracking software for business includes WebFleet (the online application for fleet management), integrating vehicle tracking devices, and pro driver terminals.
For more information about which real-time GPS tracking software is right for you and your business needs, kindly fill our free consultation form.
Pros
Great Driver safety info
Very easy for non-tech savvy drivers to use
Good support system
Cons
If the device goes wrong, you have to pay TomTomTelematics to fix it
Top 7. GPS Insight Fleet Tracking Solution
This GPS tracking software for vehicles is designed for fleets of 1 to 25 trucks, and provides the following features: email and text alerts, vehicle and landmark groups, service hours, a reporting system, Google Street View tracking, one-year historical data, dispatch, driver messaging, vehicle maintenance module, easy routing, customer/partner-facing maps, personalized map icons, free APIs, integration of fuel cards, etc.
Plans Features
Pro comprises a custom dashboard, integration with Google Earth, Garmin integration, integration with a data connection and data dump, driver scorecards, unlimited users, filtering of categories and attributes, driver ID, PRO monitoring, and unlimited historical data.
Enterprise pricing plan provides custom hierarchies, custom reporting for fleets of more than 500, and integration of GIS/mapping overlays.
Pros
Improve Fleet Safety
Ensure DVIRs are Completed
Help Prevent Common Violations
Cons
GPS Insight does not provide short-term or monthly contracts
View Full GPS Insight Review here >>
Top 8. Onfleet
Onfleet uses GPS Tracking Software to manage and analyze local deliveries.
The Onfleet software allows the management of last-mile deliveries, dispatching, analytics, intuitive routing, real-time tracking, and so much more for a free 14-day trial.
Features of this universal GPS tracking software include a quick, easy, and detailed dashboard, color-coded statuses, real-time alerts, instantaneously sent customer text messages, filters and search, accurate ETAs, core metric monitoring, a wide range of integrated apps, route optimization, and international support.
Pricing
Choose between three pricing options for up to 200 users ($29/month, $59/month, or more than 200 users for Enterprise).
Pros
Excellent integration, bug-free, and flawless
Suitable option for small businesses
User-friendly user interface
Cons
Lacks some advanced telematics features
Slow speed once the volume is added
View Full OnFleet Review here >>
Top 9. Omnitracs
Omnitracs is a global leader in advanced technology and SaaS fleet management systems, serving the trucking industry.
This GPS vehicle tracking system software and fleet management solution, increase productivity, help to reduce unnecessary miles, and helps to improve safety while assisting companies to retain drivers.
Key Features are;
Full compliance with the HOS, IFTA, ELD, FMCSA, and DOT.
Enhanced service quality through its route planning feature
Get useful information into your fleet company assets, drivers, customers, and much more
Good fleet management to ensure the efficiency of your fleet and move your business forward
Omnitracs offer groundbreaking fleet safety tracking software that provides insight to facilitate understanding of the measures to be taken for maximum protection and to lower the number of events related to safety.
Pricing
You may subscribe for a $2580 3-year contract, or a $55 monthly subscription (with an upfront cost of $600).
The company needs its subscribers to own at least five vehicles to meet the service requirements, which is among the significantly higher minimums we've seen.
Pros
A 1024 x 600 Touch display
Intelligent Voice Interface
Intuitive Message Notification
Cons
Higher up-front cost
The gps tracking device software is somewhat slow
View Omnitracs Full Review here >>
Top 10. Fleet Complete
Fleet Complete is one of the world's leading technology companies that provides IoT solutions in the management of mobile workers, and in the space for connected commercial vehicles.
The company help fleet company to improve dispatch, fleet monitoring, regulatory compliance, and in-field personnel management to ensure optimal asset and resource efficiency.
This GPS equipment tracking software provider continuously improving its IoT platform to help make sure that customers, as well as partners, benefit from the state-of-the-art technology and capabilities driven by the industry.
Fleet Complete GPS track software platform system is suited for a wide variety of fleet, equipment, and mobile workforce industries in the field.
Pricing
The GPS tracking software price for Fleet complete on its website is not available.
If you're looking for an inexpensive fleet tracking and ELD solution that is below $50, then the AT&T Fleet Complete works into your budget.
For businesses running a fleet on a limited budget, this is great. There are no additional costs for the GPS tracking device with software. Your monthly cost will depend on your subscription, which package you choose.
Pros
Easy to use
Very competitive pricing
Offers features and functions of the biggest GPS track software companies
Cons
Delayed and inaccurate some times
Sensitivity for harsh cornering Can't be adjusted
Slow to update
View Fleet Complete Full Review here >>
Benefits of Vehicle Tracking Software
Gps tracking software in USA enables you to start small and add more features according to your business needs.
The program should be ideal for monitoring a handful of vehicles, as the company grows, and a countless number of vehicles in the future.
Are you confused about which GPS Tracking Software to go for? Kindly fill our free consultation form, and we will instruct you on matters to consider before purchasing the compatible software.
Minimizes cost of Fuel & Maintenance
The top 10 GPS tracking software listed above helps to reduce the overall cost incurred in running a vehicle fleet.
Thus, you don't need to go to the mechanic occasionally, for example, to make sure a vehicle needs inspection.
If an inspection is indeed needed, the software will assess and alert you at the appropriate time.
And most significantly, reducing vehicle idling and encouraging route optimization, will help to reduce fuel costs.
Improves Fleet safety and management
With GPS tracking software architecture, you can expect improvement in the vehicle, driver monitoring, and safety. It is connected to the vehicle tracking system and provides you with a view of the whole fleet.
With this tracking GPS location software, both vehicles, as well as drivers, can be tracked in real-time.
You have unlimited access to the vehicle's location, and monitor if there is unsafe driving behavior. It also enables you to protect your vehicle from theft.
Maximize Use of Vehicles
Using the GPS Tracking app fleet managers and owner-operators can get the best and the most out of their vehicles.
The data collected and analyzed using a tracking GPS location software significantly reduces the time required at unnecessary stops.
It, therefore, reduces idling time, optimizes fuel usage, significantly reduces over-speed, encourages careful route planning, etc. In other words, it helps to improve your vehicle life.
Increases Driver Productivity
Top GPS tracking software helps improve the efficiency of drivers by helping you to manage them effectively. And with the use of enterprise GPS tracking software, you can evaluate fleet driver performance.
You know how many hours they have been working or wasting by taking the wrong path or making unnecessary stops.
You can also increase the number of assignments by assigning jobs whenever you see any idle vehicle & driver.
Help to Reduce Bad Driving Habits
GPS location tracker is a useful way to track aggressive driving. The GPS software for the tracker helps by staying on top of your fleet in real-time to reduce cases of speeding & harsh stops.
As a result, it also cuts maintenance and repair costs and lowers accident risks.
Conclusion
A GPS Tracking app integrating with a fleet management system (FMS) will probably be some of the most important things when considering software (and hardware) for your company.
You could even take into account that your business does not need an FMS, and you might be able to opt for a GPS tracking software app, GPS time tracking software app, or any other, more affordable, employee management and assets tracking tools.