(Last Updated On: November 23, 2021)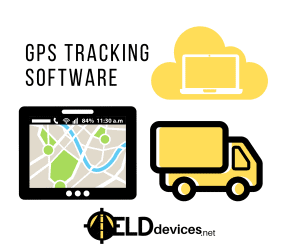 In the US trucking sector, nearly half (49%) of all fleets are running over 100 power units, according to the American Transportation Research Institute (ATRI).
Furthermore, if we consider local companies with big fleets of smaller and medium-sized delivery trucks, we soon find thousands of players with an enormous asset network to manage.
Therefore, the deployment of GPS tracking fleet management solutions has become a must to maintain seamless operations in every fleet company.
The below list of the best manufacturers of GPS trackers and service providers is prepared to assist fleet managers in managing drivers, trucks as well as assets.
Besides fleet management solutions that can meet your company's complicated requirements, you will discover suitable GPS tracker solutions for large and small vehicles.
#1. AT&T Fleet Complete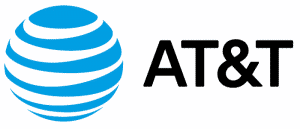 AT&T Fleet is a GPS-based transportation and logistics fleet management technology solution that enables real-time monitoring.
This cloud-based system could assist fleet companies, as well as owner operators, keep compliant with regulations.
It can also lower costs which makes it an excellent option for fleet management available on the market today.
DVIR reports, e-log books automated as well as vehicle inspections can be done faster with the Fleet Complete solution.
In addition, Fleet Complete's fleet management solution will ensure that you remain in line with ELD standards.
They offer a range of modules for fleet management including resource tracker, asset tracker, and fleet tracker.
And the company has a Big Road-powered mobile fleet tracking app which runs on both iOS and Android on your mobile device.
Features
A dedicated web portal for fleet management
Automatic updates of driver duty status
Two-way real-time communication
Centralized reporting
DVIR features etc
Driver logs
Pricing
$14.99/unit per month + $25 hardware fee
Pros
Comparatively priced
Accurate arrival times
Reliable DVIR solution
An intuitive mechanical portal
Effortless installation and setup
An array of back-end office tools
Violation alerts and risk notifications
Possibility to change the driving status
Cons
Fleet Complete App is prone to failure
It lacks some user ability
Service outages
#2. Keep Truckin
Keep Truckin is a specialized GPS tracker, truck, and equipment fleet management software.
It provides you with access to geofencing, performance data, and other tools to improve the productivity of your fleets.
After the first consultation, GPS tracker hardware choices may be tailored to your vehicle demands.
Features
Location sharing for estimate ETAs
Track mileage, idle time, and MPGs
Precision GPS technology
Pricing
KeepTruckin offers 3 pricing plans:
Free Plan – $0

Starter Plan – $20/month (billed yearly)

Plus Plan – $30/month (billed yearly)

Vehicle inspections
Electronic logs
Messaging

Alerts
GPS tracking
ELD compliance

Driver scorecards
Idle time tracking
Vehicle diagnostics
IFTA fuel tax reporting
Buy Keep Truckin here and earn up to $200 gift card!
Pros
Easy to use
Affordable cost
Lots of advanced features
Cons
No status tracking
Customer service could be better
#3. Azuga
Azüa provides GPS tracker solutions for fleets running small trucks and freight forwarding companies. You just put the tracker in every vehicle's OBDII port and start driving.
The Azuga Fleet platform may be accessed through the online platform or a smartphone app.
The platform also provides your whole team with instantaneous access to important data.
The online resource of the company includes blogs, a glossary, whitepapers, e-books, information on the products and documents, the success stories as well as open-source software documentation, and the ROI calculator.
They also offer several customer care options via phone, email, and webchat
Features
Service alerts
All trips log and tag
Flexible dispatch tools
Pricing
Azuga charges for its device once and then a recurrent monthly fee.
You will also have to sign a 36-month contract.
And you will need to contact Azuga for a tailored estimate depending on the tracking equipment and service you need for precise price details.
Pros
Plug-and-play GPS tracker
Get a whole view of your fleet easily
Easily log trips and track safety scores
Cons
Requires a three-year contract
The refresh rate is unclear
#4. Fleetistics
For almost 20 years, Fleetistics has been in operation and has a comprehensive range of small, medium, and large fleet GPS trackers.
They use their established hardware as an authorized Geotab distributor and integrate the GO platform with more features.
Satellite tracking, ELD, and electric tracking can also be integrated inside their systems by users.
Features
Maintenance Management
Inspection Management
Inventory Management
Dispatch Management
Employee Management
Incident Reporting
Mileage Tracking
Fuel Management
GPS Tracking
Routing
Pricing
The fleetistics is SaaS software and it cost $10.00/month. On-line assistance and live support during business hours are included in Fleetistics.
#5. Geotab GO
Geotab GO has become a large-scale industrial revolutionary GPS truck tracker.
The Geotab GO9 is the newest GO model and comes with a new Global Navigation Satellite System (GNSS) that enhances the precision of position data features
The Geotab Platform Partners also provide users with the possibility of integrating Geotab software or hardware into their current assets.
Features
Collision detection and notifications
Advanced vehicle data capture
In-vehicle driver coaching
Pricing
Prices and packages for Geotab products vary, as the final retail pricing is typically established by third-party resellers.
Some resellers could integrate their software with additional capabilities that fleet managers can use, and additional fees could be charged.
A basic one-year guarantee is offered with Go devices but a lifetime guarantee is included with the ProPlus arrangement.
The easiest method to find out the cost of the Geotab service plan is to contact Geotab directly.
#6. Samsara
Samsara has a broad hardware and full software GPS fleet tracking platform solution.
All their models serve as Wi-Fi hotspots as well as local data storage systems.
The interfaces may be linked with several local sensors, and an open API could be used to connect other 3rd-party applications.
Features
An overhead View for truck and assets tracking
A WiFi hotspot integrated into the device
Vehicle performance diagnostics
Pricing
All Samsara fleet GPS tracker systems have been created according to the unique requirements of your company and hence all estimates are customized.
You will notice that a one-off charge is available to pay for the cost of setup and there will be a subscription fee for the hosting.
Pros
Regular feature updates
A huge variety of industries covered
Offers ELD system for full compliance
Suitable for small to large businesses
Covers management, safety, and compliance
Cons
Samsara training isn't as in-depth as other GPS tracker solutions
Run a little slower due to updates
#7. GPS Insight
GPS Insight offers a GPS fleet tracker for trucks as well as heavy equipment tracking.
All plans enable limitless users, and access to the system is completely customizable.
The plan gives you full access to all of your fleets with features to monitor usage, driver safety, and idle time.
In addition, ELD, cameras, and fuel cards are included.
Features
Monitor fleet utilization
Real-time truck visibility from any device
Complete reporting and KPI management
To start, the GPS Insight is quite reasonable.
The company offers the lowest monthly pricing we have seen during our assessments of prices across the US fleet management industry
The pricing of software
$14.95 to $28.95 per vehicle for monthly software licensing.
This market price contains four pricing levels — Basic, Standard, Pro, and Enterprise.
Costs for hardware
GPS Insight offers the option of leasing a monthly GPS tracker equipment:
Monthly leasing of equipment
Devise $5 – $10 (dependent on fleet size and device)
Pros
Easiest fleet management system to use
Suitable for small and big businesses
Affordable pricing
Cons
Reporting is too simple compared to others
Installation Charges
#8. GPS Trackit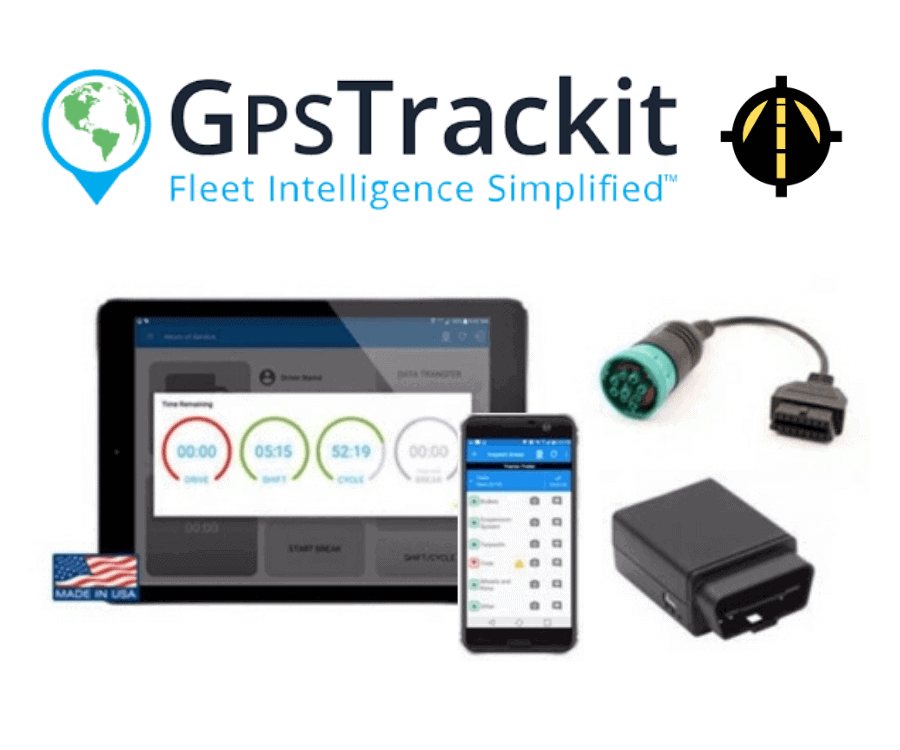 GPS Trackit is a massively efficient and unique GPS tracking technology that supports all-size of fleets.
Fast-install fleet telematics and even a certified ELD unit are included in the hardware selections.
The company also includes sophisticated business intelligence capabilities with maintenance records, event notifications, and cargo temperature control.
Features
Additional trackers for trucks and companies' assets
Dual dash cameras can be added
A 30-day money-back guarantee
Pricing
GPS Trackit is known for being a transparent brand.
Many fleets management solutions we examined attempted to hide their price details or get you to discover what their intentions were.
GPS Trackit is one of the few companies that listed directly on its website the pricing and contract arrangements.
It has no requirements for a contract. Instead, you pay $23.95 a month to commit to its services.
There are no activation costs and a 30-day cash back guarantee is provided by GPS Trackit.
Pros
excellent reporting features and online reputation
Allow-cost solution with robust features
No long-term contract requirements
Cons
No major drawbacks to partnering with this company
#9. LiveViewGPS
LiveViewGPS provides a full range of GPS tracking equipment for vehicle, asset, and human monitoring purposes.
Fleet operators may choose the Live Trac EZ which can be installed in seconds.
The software system is hosted, however, the improved features of LiveViewGPS are updated periodically.
LiveViewGPS is a small business with great aspirations. Founded in 2007 in Valencia, California.
The company provides individuals, law enforcement, and corporate tracking services, for customers to "monitor anything such as people, and property on the planet," according to the company.
While this company has a contentiously GPS tracker for companies and individuals, it has also garnered fleet operators' appreciation for its incredibly simple management solutions.
Features
Internal batteries on many trackers' models
Completely web-based system access
5 to 10-second location updates
Pricing
For various budgets and application demands, LiveView GPS provides four trackers.
In intervals of one to five minutes, the VLS 300 GPS Tracker ($239.00, monthly plans beginning at $19.95) will update every 10 seconds.
Three additional trackers give updates via iPhone and Android applications:
$239.00, $29.95/month for the G5 Live GPS Tracker
$239.00, $29.95/month for the RTV5 Live GPS Tracker
$249.00 for the RTV20 Garmin Capable and it comes with various monthly plans
Conclusion
These are only a few Truck GPS trackers on the market. They are meant to prioritize road traffic and facilitate the planning of a long journey for truck drivers.
The more dependable GPS trackers are installed on the vehicle via an existing connection in the cabin or directly connected to your truck power to create a more confidential and secure solution.
Many of the GPS companies, for additional cost, supply extra accessories such as dash cameras, freight monitoring, and asset trackers to manage particular parts of your fleet.