EROAD EHUBO
from $35 monthly fee
Suitable for fleets
8.7/10
Features & Technology
9.2/10
Pros
Compliant and certified
Tracks fuel consumption
Effortless installation
Economical and powerful
Multiple price plans
Cons
There are no substantial, verifiable issues with this solution.
Customer support only available during business hours
(Last Updated On: August 17, 2023)
A Game-Changer in Fleet Management: The Advantages of EROAD
EROAD ELD is not a new fleet management solution. Businesses are already familiar with the company's products.  This fleet management solution provider's history is in tax compliance, which means that they know what it takes to make sure fleets are compliant with tax regulations.
Fleet management is a critical aspect of any business and EROAD is a leading provider of fleet management products and services that help businesses optimize their fleet operations. The transportation and logistics industry, as well as the food and beverage, construction, and waste and recycling industries, ALL benefit from effective fleet management solutions.
EROAD's fleet management solutions provide businesses with real-time data, analytics and insights that help them make informed decisions, reduce costs, and improve efficiency. EROAD's products and services are designed to help businesses comply with regulations, reduce risk, and improve safety.
If you want your fleet to get equipped with surveillance cameras, EROAD is one of the best options available.

EROAD was the first system to be independently tested by the PIT Group and passed with flying colors. According to PIT (along with many EROAD customers), the ELD is a 100% compliant solution. So from a compliance and regulatory point of view, EROAD is better than the other ELDs.
A thorough inspection proves it is an appealing tool. In particular, it's affordable, with many features and various monthly subscription plans. Basically, EROAD can suit just about any trucker or trucking fleet.
This article will discuss why we like EROAD, its features, and how businesses benefit.
Overview of EROAD Fleet Management
EROAD is a multinational technology company that provides fleet management solutions to businesses while offering the attentive customer service of a small business. EROAD's products and services include but aren't limited to:
Fleet Management
Electronic logging device (ELDs)
TotalTax and compliance

driver vehicle inspection reports (DVIR)
reporting hours of service (HOS),
international fuel tax agreement (IFTA) Easy File,
weight mile tax (WMT) and RUAF
international registration plan (IRP),

GPS & geofencing, mobile driver workflow, routing and navigation
trailer tracking, assurance devices, and asset tracking.

IoT sensors (* make this visible with hover function: cold chain management, door alerts, concrete mixer drums, water, motion, breaking, impact, solar cargo, universal tag, fuel, lift arms, hydraulic pressure, washout, etc)

EROAD offers promotions and discounts for businesses that sign up for multiple services. Fleet management plans start as low as $25* per vehicle per month with upfront hardware purchase. *Plans with no hardware purchase start at $35 per vehicle per month for qualifying fleets. We like that EROAD has options for companies big and small.
Buy EROAD here and get a special discount!
Benefits of EROAD Fleet Management
Easy to use and implement.
Reduce costs with real-time data

video can provide evidence for various purposes like litigation, driving infractions, and insurance claims [insert insurance article maybe one that talks about insurance discounts for video on fleets].

Optimise routes, reduce fuel consumption, and improve fuel efficiency.
Monitor vehicles' location and usage
Identify inefficiencies and take corrective action.
Comply with ELD, DVIR , IRP and tax/compliance regulations.
Easy to generate and submit reports to regulatory agencies.
Improve safety by reducing the risk of accidents and violations.
EROAD Fleet Management Features and Components
EROAD Ehubo and Drive ELDs
EROAD Ehubo ELD is a fleet management solution hosted on the cloud and packed with a lot of unique functions such as safety compliance management, fleet tracking, tax compliance management, as well as electronic logging devices (ELD). Transportation companies use this cloud-hosted solution to track and manage their fleet and also enable them to maintain digital compliance.
Many essential priority functions include reporting for audit and tax purposes, providing real-time notifications, as well as the automated collection of truck data. Also, the software integrates with the EROAD ELD touchscreen system to help drivers record in-vehicle information.
Ehubo ELD
Installed in each vehicle
Touch screen
Collects data (vehicle usage, driver behavior ,fuel consumption, location, maintenance, and performance)
Data is transmitted to EROAD's cloud-based platform myEROAD

Provides real-time data and analytics to businesses.

Customizable dashboard help manage, identify and address issues quickly.
Drive ELD
App that connects to EROAD's IoT gateway devices
Ensures regulatory compliance
Options to add more vehicles or sensor types for broader fleet management options.
Ideal for fleets who want a flexible app on a device in their cab and have ambitions to scale their operations from expanded sensor data insights.
Buy EROAD here and get a special discount!
Family of EROAD Clarity Dashcams
EROADS line of Clarity Dashcams add visual context to telematics data. They use 4G-connectivity to provide HD video, location and activity data, and driver-safety insights. Below are the differences and highlights.
Clarity Connected Dashcam
Fully integrated with your EROAD fleet management system, myEROAD, and Ehubo
Starts recording on ignition and records when out of coverage
Front only OR Front and Rear facing options
Rugged design and industrial grade data storage
High recording frame rate
Clarity Solo Dashcams
Cost-effective solution
For light trucks and vans, construction equipment, and HOS-exempt heavy vehicles.
No ELD required.
Clarity Get Dashcams
Even more cost-effective solution
Benefit from the features of Clarity Dashcams, but only pay for the footage you need.
More on EROAD's Fleet Management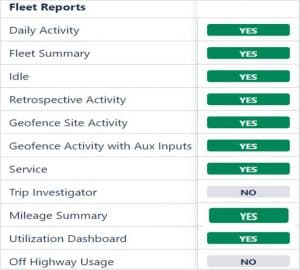 EROAD has proved itself over the years in providing reliable and user-friendly reports and data. And this not only helps minimize costs, but the system also reduces downtime and boosts customer support in your fleet company.
Many of the attractive features and capabilities you'll find in the EROAD fleet management suite comprise site geofence activity, historical everyday fleet activity, messaging, as well as fuel management. You can also get asset tracker integration API, precise vehicle tracking capabilities, idle reports as well as reporting capabilities for highway fuel use with the EROAD fleet management solution.
Real-Time Tracking and Reporting
GPS tracking provides real-time data on location and usage.
Customizable Alerts and Notifications
Businesses can set up customizable alerts and notifications for:

vehicle breakdowns
speeding violations
maintenance issues
Driver Safety and Compliance
SafeDriver is a suite of driver management tools and reports to help boost driver safety, control speeds and reduce risk.

Virtual speed camera with daily speed alerts
EROAD Inspect
driver tips for safe and stable driving
Maintenance Scheduling and Management
Easily manage vehicle maintenance schedules.
EROAD's Smart Short Haul
We really like the Smart Short Haul feature from EROAD. We know this area can and does get tricky for businesses and drivers. Smart Short Haul eliminates the guesswork for drivers and fleets running short haul exemptions. The system provides built-in prompts, accurate counters, and alerts to help drivers monitor duty hour limits and take breaks when appropriate. It also automatically identifies each driver's starting location and produces RODS for the days that short haul limits are breached. Fleets are provided with reports detailing which criteria was exceeded by each driver to better understand operations and compliance. The system helps drivers maintain accurate logs without worrying about compliance, while fleets can focus on safety and getting the job done.
Stay in compliance with the short haul ruleset.
Automatically switches drivers off the short haul ruleset when they exceed one of the limits
Automatically switches to the default inter- or intrastate ruleset
Minimize interruptions to workflow
Provides visual and audible alerts to help stay within parameters for the exemption.
It trains vehicle drivers to take the necessary breaks
Streamlines timecards and logs for all drivers
Reduces back office work and human errors.
Accurate reporting for audits
EROAD Asset Tracker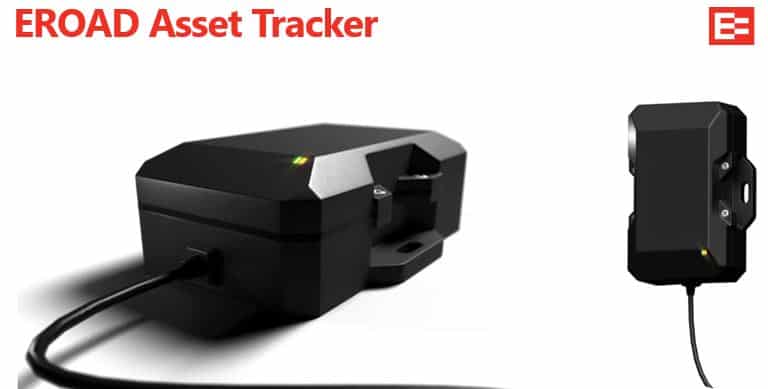 EROAD Asset Tracking device ensures safety and compliance are convenient to manage when tracking all of your heavy equipment (and all powered assets) on the very same dashboard. By integrating the EROAD ELD and fleet management software with asset monitoring, the device makes all your vehicles and equipment visible, regardless of where they're deployed.
EROAD Asset Tracking comes with the ETrack Wired device. The device is rugged and durable and supports 4 G connectivity. It also comes with a weather-resistant IP66 box, GPS, as well as internal wireless antennas, and an integrated accelerometer. The asset tracker uses A 12- or 24-volt power source to run the device and charge the battery; the battery power lasts for up to 6 months.
Features of EROAD Asset Tracker
Poof of service when a truck arrived at and departed from a customer's location
Preventive maintenance alert
Track asset utilization
Automate Yard Checks
Trailer Tracking
Theft Recovery
Installation
Users can install EROAD ELD by themselves; however, EROAD also has 3rd party installers. Costs for expert installation vary and depend on the area of the installation as well as the proximity of the installer to the customer.  The EROAD ELD user manual Installation Guide offers simple step-by-step instructions that can be used by the customer to do their own installations.
What Sets EROAD Apart From the Others
Here are the benefits that the EROAD fleet management solution brought to the market and enabled the product to stay ahead of competitors.
#1. Easy to Learn and Use
#2. Impressive Accuracy
#3. Easily Accessible Portal
#4. Effective Hardware and Software
#5. FMCSA Compliant
#6. Connectivity – Coverage Cellphone
#7. No Coverage gaps
Tax and compliance
EROAD's Totaltax and Easy File have transformed the tax record-keeping and submission process.
Data is appropriately collected and transmitted safely.
Totally removes the need to track down every driver record and sift through paperwork for:

IFTA (International Fuel Tax Agreement)
Fuel Management- stores and processes the accurate fuel receipt information required to meet record-keeping requirements for at least four years.
Reporting hours of service (HOS),
Weight mile tax (WMT) and RUAF
International registration plan (IRP)

Comprehensive driver vehicle inspection reports (DVIR)

safety and maintenance tracking, scheduling, and reports
Why a 3rd Party Certified ELD?
EROAD is the very first ELD provider that has allowed for independent verification with PIT while other ELD providers may use the self-certify ruling to certify their products.
EROAD has the very first commercially available ELD to have been subjected to any rigorous independent testing regimen. The company submitted the device to PIT Group for validation. The PIT Group is an independent evaluation agency for the transportation industry.
The EROAD ELDs were thoroughly tested in trucks by the community and used by professional drivers to ensure compliance.
Therefore, the third-party evaluation ensures assurance to the owners that the products easily satisfy the specifications of the FMCSA.
PIT is one of the big accounting/auditing firms. And during every single test, they'll review every single process, and also checked every single result, too.  PIT Group confirmed within days of thorough and rigorous testing and verification (according to the FMCSA test procedure) that EROAD ELD meets the system requirements of the FMCSA. For EROAD, it has been a lengthy process, but it means they can stand by their solution no matter what. Also, it means that the company's customers can have complete peace of mind.
CVSA Workshop – EROAD training on roadside inspections
The CVSA Workshop aims at training government officials, and EROAD is the only company that has equipment used to train at the FMCSA National Training Center law enforcement on how roadside inspections are to be done.
EROAD is built to be user-friendly and also features an intuitive platform that allows users to get started quickly.
Data is transmitted safely and meets strict safety criteria which are checked by independent testing. The data is safely collected, distributed, and stored, yet remains the property of fleet companies.
The hardware is intended to record vehicle locations and distance accurately and to transmit location data second-by-second. The service uptime of 99.99% minimizes costs associated with unnecessary interruptions and lets companies concentrate on providing reliable services without hiccups.
EROAD Pricing and Plans
EROAD is renowned for offering flexible pricing options tailored to the needs of businesses, both big and small.
Discounts for signing up for multiple services
Fleet management plans start as low as $25* per vehicle per month with upfront hardware purchase.

*Plans with no hardware purchase start at $35 per vehicle per month for qualifying fleets.

Businesses can choose from monthly, quarterly, or annual plans, and pricing is based on the number of vehicles in a fleet.
Buy EROAD here and get a special discount!
Important Pricing Update: Starting September 1, 2023, EROAD has announced a 3% increase in the monthly recurring fees for their services across all products. This adjustment comes as a response to the increased operational costs they've faced over recent years. This price change will be applicable to those who have signed agreements with EROAD or Coretex on or before August 30, 2022, and for any new contracts or orders placed with EROAD from September 1, 2023, onwards. Notably, if your contract with EROAD began after September 1, 2022, you won't be affected by this increase. We strongly advise EROAD customers to log into their accounts for a more detailed overview of these changes.
Billing Policy Update:  Another significant change from EROAD, effective from September 1, 2023, is the discontinuation of their prorated billing system. This move aims to streamline the billing process and eliminate potential confusions due to intricate calculations. All charges for new services or devices will be calculated based on the first full month of usage. For devices, EROAD will provide a standard 30-day window post-shipment before initiating the billing process.
EROAD ELD-only Plan
This plan is the most basic and therefore most economically priced EROAD ELD cost subscription plan. This plan provides you with basic ELD capabilities as well as fleet management tools for just $35.
EROAD TotalTax Plan
This plan offers virtually all features as well as capabilities of the most advanced fleet management functionalities for a monthly subscription fee of $45.
EROAD SafeDriver Plan
This plan comes with robust fleet management, HOS, DVIR compliance, usage monitoring, maintenance resources, and a range of driver management tools. It also provides reports to improve driver safety, risk reduction, and speed control.
EROAD TotalFleet Plan
Customers can consider getting the TotalFleet subscription plan to enjoy all the features plus some additional functionalities not provided in the package mentioned above. This is EROAD's most powerful plan and gives you all of the compliance, fleet management, maintenance tools, tax reporting and driver safety tools and reports available. We love this full service option as it comes with all the bells and whistles. If your business has a large fleet and you think you would benefit from this full service, then we highly recommend it.
The TotalFleet plan costs $60 a month.
How to get started with EROAD Fleet Management
Getting started with EROAD Fleet Management is easy. Click our affiliate link to schedule a demo and learn more about the platform's features and benefits. EROAD's team of experts can help businesses determine which solutions are best suited to their needs and provide guidance on implementation and training.
Get EROAD Fleet Management Promotion
Customer Success Stories
EROAD has helped businesses in various industries optimize their fleet operations and achieve success. For example, a food and beverage company used EROAD's fleet management solutions to reduce fuel consumption by 25% and improve driver safety. A construction company used EROAD's platform to reduce maintenance costs by 20% and improve fleet utilization. A waste and recycling company used EROAD's GPS tracking system to optimize routes and reduce fuel consumption by 15%.
Pros
Compliance and certified
Tracks fuel consumption
Effortless installation
Economical and powerful
Multiple price plans
Quick data access
Includes warranty
Accurate reports
Durable and easy to use
PIT Group verified as fully mandate compliant
Highly accurate and reliable
Best fuel tax tracker on the market
"Smart Short Haul" feature automatically handles short-haul exemption
Cons
There are no substantial, verifiable issues with this solution.
Smaller screen
Conclusion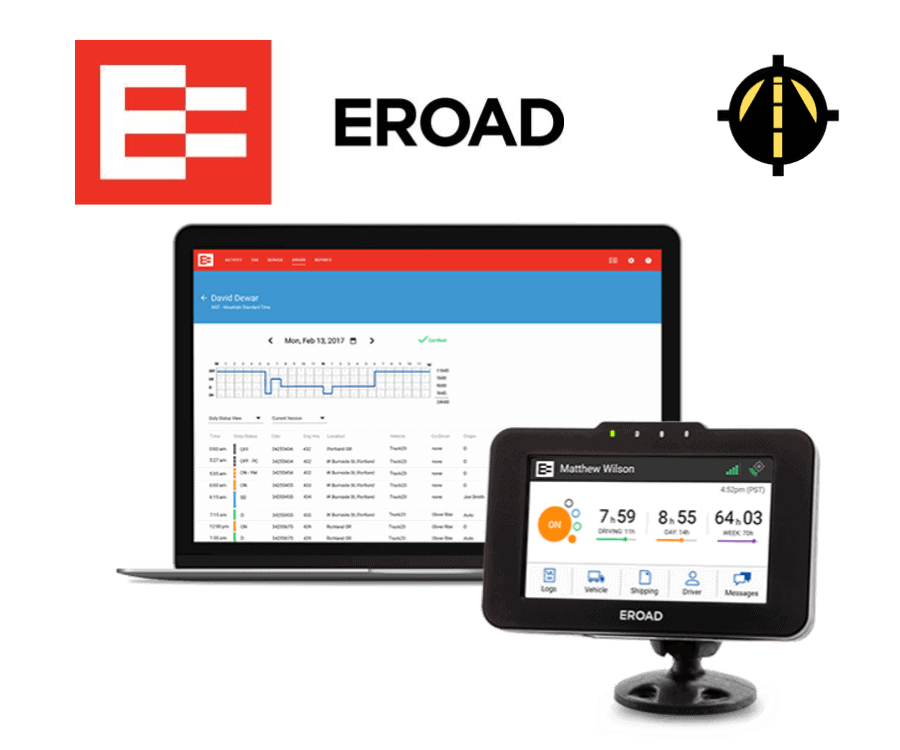 EROAD Fleet Management is a game-changer for businesses that rely on fleets to operate efficiently. EROAD's platform provides businesses with real-time data and analytics that help them make informed decisions, reduce costs, and improve efficiency. EROAD's ELDs, DVIR, IRP, and tax and compliance solutions help businesses stay compliant with regulations and avoid penalties. EROAD's clarity dashcams, driver workflows, and maintenance management tools help businesses improve safety and reduce the risk of accidents and violations. With its range of features and cost-saving benefits, EROAD Fleet Management is a must-have for businesses in the transportation and logistics, food and beverage, construction, and waste and recycling industries.