(Last Updated On: May 27, 2022)
The final guideline of ELD Canada requirements for commercial trucking fleets based in Canada was announced by Transport Canada in June 2019. The Canada ELD mandate stipulates that any commercial motor vehicle driver is currently required to keep a duty status record.
They would be required to migrate to electronic logging devices (ELDs). On March 2, Canadian Minister of Transport Omar Alghabra confirmed June 12, 2021, as the compliance date for truckers to comply with ELD requirements.
The implementation of the ELD mandate is scheduled to begin on June 12, 2021. Therefore, it is crucial to know how you can keep the commercial vehicle fleet running efficiently as these new compliance regulations come into effect.
Innovation and Technology in the Transport Industry
Unfortunately, the trucking industry in Canada has been slow with innovation and technological breakthroughs.
For a long time, the Canadian transportation industry was hooked onto the manual pencil and paper logging of driving hours as required by the government.
However, this manual way of tracking did not help reduce fatigue-related accidents as expected. 
And this led to the creation of the ELD mandate.
An electronic logging device, also known as the ELD, is a unit used to collect and process a driver's hours of service (HOS) automatically by connecting it directly to the car's engine control module (ECM).
The Canada ELD mandate is said to be very similar to the U.S. regulation.
What Is the Canadian ELD Mandate? 
Canada's electronic logging device mandate is a significantly updated law that concerns onboard recording devices and their use.
Even though some receive benefits from automatic onboard recording devices, however, the ELD Canada mandate takes it to a higher level.
This data is needed for hours of service compliance and the Canada ELD mandate clarifies how to provide the collected data in a standardized format. 
The ELD also allows transmitting information to law enforcement, such as the record of duty status that is graphically displayed on an ELD.
Canadian ELD And Details of Hours of Service
In Canada, the ELD mandate would force truckers who meet the requirements for hours of service (HOS) to switch from paper logbooks to electronic logging devices.
Presently, in Canada, the HOS laws restrict drivers to 13 consecutive driving hours, up to 14-hours combined driving and on-duty time, and a 16-hour elapsed time in a work shift day.
They must have a minimum of 8 consecutive off-duty hours.
Although the HOS regulations are similar in Canada to the U.S., Canadian HOS requirements are somewhat more robust than that of the U.S. regulations.
The ELD Canada mandate will not amend the already-in-place HOS rules. And will therefore help track and improve the compliance of the driver with the HOS laws.
Canada historically had no specific rules regulating the use of an e-log device to track the HOS of drivers.
Initially, Transport Canada offered a two-year grandfathering period to allow fleets' additional time to move to ELDs using ERDs.
However, it has since removed the grandfather clause and mandate all fleets to adopt ELDs by the enforcement date of June 2021.
Why Is It Implemented?
First and foremost, the mandate is intended to make the trucking and transportation industry safer.
Driver Safety
The ELD Canada mandate will force drivers to get enough rest each day.
As a result, drivers are more alert as the ELD does all of the tracking and logging.
And the driver will also have more personal free time while not driving.
This means no more trying to stay awake to fill out the logbook. 
HOS Inspection
Another reason for the ELD mandate is for inspections.
The ELD shows an extensive record of duty status.
These pieces of information are accurately and quickly conveyed to a roadside or two-way scale inspection.
This ELD Canada mandate has been proven to save more time for both carriers and drivers.
In theory, a logistics transportation company, a fleet of trucks, or even individual drivers, will benefit significantly from the ELD mandate.
Record-Keeping
The ELD Canada mandate allows for precise and thorough record-keeping for safety, technical and security specifications.
Besides all that, the Canada ELD mandate will continually update shipping and transportation regulations.
And this would be done regarding new emerging technology to help the transportation industry.
Therefore, the fleet company will get seamless future investments in onboard technology.
Anyone required to keep records of duty status is necessary to comply with the Canadian eld mandate.
When Will the Mandate Take Effect?
On December 16, 2017, The Government of Canada, in Canada Gazette Part I: Vol., released the draft Regulations Amending the Hours of Service Regulations for Commercial Vehicle Drivers (Electronic Logging Devices and Other Amendments). 151, No 50.
On June 13, 2019, Transport Canada stated mandating commercial trucks and bus operators to use ELDs.
And On June 12, 2021, the Deadline for compliance. Before this date, carriers must migrate from paper daily logs to ELDs.
After a considerable consultation time, which involved industry leaders, and Canadian eld providers, including the state and territory governments, the highly awaited announcement follows.
Is There Any Grandfather Clause?
The reported regulations state that Transport Canada has abolished the two-year grandfather period for ERDs.
As of now, the ELD Canada mandate will not have a grandfather duration.
This suggests that fleets currently using e-logs will not have additional time allocated and they will have to ensure that, like anyone else, their systems are compliant by 2021.
The explanation given is that the updating process is not as burdensome as thought initially.
Instead of obtaining another eld unit, the rules state that carriers will be able to upgrade their current devices through over-the-air software updates.
Carriers with ERDs can consult with their current Canadian eld providers to confirm upgrade specifications.
Nevertheless, the earlier your company adopts the use of an ELD, the sooner you will be expected to reap the investment benefits, reduce driver paperwork time, and increase safety and enhance your fleet operation.
Exception
Some commercial vehicles would be excluded from the need for ELDs, as per the Canada Gazette if they:
Have a statutory exemption
Operate under a particular authorized permit
Operate a vehicle produced before the year 2000
Subject to a lease contract with terms of less than 30 days
There are some other truckers, as well as those who come under the short-haul exemption;
And therefore, they do not travel beyond a 160km range of their home terminal, would be excluded from using ELDs in Canada.
How Does It Affect Canada?
The Canada ELD mandate is expected to impact an estimated 3 million drivers.
The implementation of the ELD already went into effect on December 18, 2017.
And enforcement authorities will take Commercial Motor Vehicles (CMVs) out of service if they do not comply with ELD.
The Canadian ELD has undergone development and is being introduced in phases, just like in the U.S.
This will ensure that there is a smooth transition in ensuring cross-border regulations and enforcement are kept consistent.
Statistically, 30,000 trucks are traveling between Canada and the USA per day, and over $650 billion in goods cross the US-Canada border yearly.
Therefore, this milestone will impact the truck market in Canada positively.
And also sustain a steady and smooth flow of productivity between the U.S. and Canada.
What Are the Benefits of Implementing the ELD Mandate in Canada?
From the horse's mouth, the Canadian Transport Minister, Marc Garneau, stated that the mandate would make Canadian roads safer.
He also acknowledged that the Canadian Trucking Alliance had been pointing to research about an ELD mandate.
It would directly impact reducing behaviors linked with high crash rates, such as driving over prescribed limits of service, which potentially causes fatigue.
Third-Parties Certification
Different from the U.S., Canada's ELD would require third-party certification before it can enter the market.
The goal is to standardize the certification requirements in order to restrict the number of Canadian eld providers.
And as a result, eliminate the circulation of non-compliant ELD products.
This extra layer of approval will trigger an initial delay; however, the bottom line is that Canadian fleets would be confident that they are accredited and compliant with the ELD they end up using.
How It Affect Cross-Border Truck Drivers
How exactly the Canada ELD mandate will affect cross-border truck drivers isn't clear presently;
Especially, truckers clocking half a day in the U.S before completing a shift in Canada or vice versa.
However, it will undoubtedly be accounted for in the Canadian eld mandate.
Some ELDs, such as Samsara, have border check options that enable truck drivers to preview hours before crossing the borderline in the other country's ruleset.
And this will make drivers feel more in control of their enforcement and give them insight into how their hours in the two countries are accounted for.
And also enable them to know if there is a compliant violation problem before crossing.
Which Are the Best ELD Suppliers in Canada?
The following are some of the best eld providers for Canadian fleet companies.
Forbes named Motive (formerly KeepTruckin) ELD among the top 100 Cloud Companies in 2018 for top-notch driving innovation.
You can rely on products made by this company as they are FMCSA certified.
Their cheap ELD devices provide you with the simplest, most affordable way to become compliant with state laws.
Device Overview
The Motive (formerlyKeepTruckin) electronic logging device offers monthly pricing, which is similar to most ELD units on the market.
It features fuel monitoring and geofencing to allow you to remain safe on the road.
There is no upfront cost; these cheap ELD devices offer you monthly installments of just $35.
This must be paid to them over a contracted period of 3 years.
You can take a look at our Motive (formerly keepTruckin) ELD reviews to know more about the solution.
2. Omnitracs ELD
Available for $799, or if you prefer paying for it through monthly installments, then $30 per month.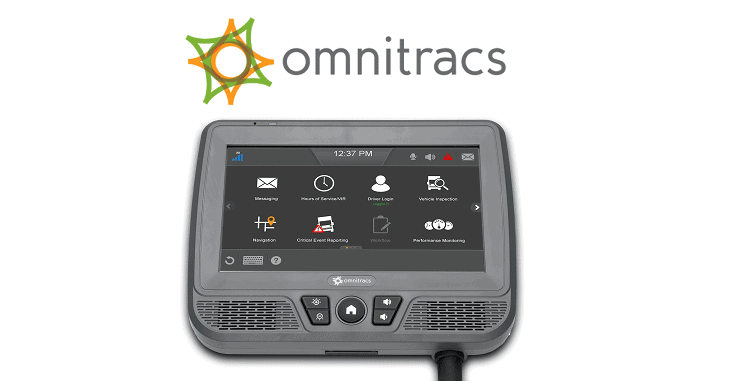 Omnitracs IVG, which stands for Intelligent Vehicle Gateway, is the leading ELD device in the market so far. 
It's super easy to install; there isn't any hassle of having to connect a million cables to a million more.
It's simple and yet gets the job done the best: just one device and one cable solution.
We provide you with the Omnitracs reviews to see the features and how they will best serve your fleet company's needs.
3. Geotab ELD Device
Geotab also has a Canadian set of rules implemented for the Geotab ELD solution.
The company is committed to operating as per the latest Canadian ELD guidelines towards meeting regulatory requirements.
For more information on Geotab's electronic logging solution, please visit geotab.com/eld
The GO9 allows you to lead your fleet into the future with expanded capacity for further native vehicle support.
The system improved fuel usage, support electric vehicles, and global expansion.
Geotab has everything you need to meet regulations for electronic logging devices (ELDs) and more.
See how the Geotab Drive solution can help your fleet stay ahead of the curve in our Geotab Drive reviews.
4. Isaac Instruments ELD
It develops and produces technical solutions to enhance performance, efficiency, compliance, and safety for fleets of all sizes.
It converts complex data into useful metrics through its automated telemetry system.
As a result, trucking companies will make effective choices with the ongoing monitoring of both drivers' and vehicles' performance.
In order to enhance operating costs and increase revenues, ISAAC's advanced mobile communication technology offers real-time interaction between drivers and fleet staff members.
When selecting an activity such as loading or DVIR, the electronic logbook displays the corresponding hours of service status.
This device is a reliable, hassle-free solution for your drivers.
During roadside inspections, drivers can immediately display information from the last 8/14 days on the tablet.
Because it is wireless, the tablet can be used outside the truck to show inspecting officers reports.
Therefore, it keeps roadside inspections hassle-free and straightforward.
Samsara ELD device is a new entrant into the ELD market when compared with Garmin and Rand Mcnally ELDs.

However, according to drivers and owner-operators, Samara ELD Device review is by far one of the best ELD (Electronic Logging Devices) out there.
Samsara has you covered when you're a Canadian fleet searching for an ELD solution prior to the legislation's mandatory date.
And this tested and proven ELD solution, which also provides Hours of Service automated cross-border compliance, is used by fleets throughout Canada;
And therefore, comply with the Canadian ELD mandate until the official date of implementation.
The ELD is purpose-built and is part of an integrated platform including GPS monitoring, dispatch, dash cams, and more for enforcement and connected operations.
If you're interested in knowing more about Samsara solutions, click here to read our Samsara ELD reviews for more information.
Device Overview
This ELD device is considered one of the most versatile electronic logging devices available on the market right now.
Basically, it is the ultra-cool new kid who just moved in on the corner, and he has all the latest cool stuff that all the other neighborhood kids want.
Conclusion
With the ELD Canada final compliance date quickly approaching.
ELD technologies accredited in Canada will need to be sought by carriers and drivers operating in Canada.
During inspections, a commercial truck ELD can help give drivers comfort, minimize downtime and the risk of citations.
These violations could also cost the company lot of money and even cause them to suspend operations.
Therefore, any audits and inspections can be handled efficiently, easily, and with minimal stress by using ELDs to automate data collection and reporting. An ELD solution will make sure you stay compliant in your fleet business as it helps improve efficiency.