Best ELD Devices- 10 Highly Rated ELD Devices [Mandate Approved]
Are you looking for a new eld device? Perhaps you are looking to replace your existing device ? Either way, our detailed 6000 words buyers guide will  explore the best eld devices in great detail.
If you are reading those lines , you either want to educate yourself about the new ELD technology or you are simply looking to be compliant with the ELD Mandate.
Whether you belong  to the "I am Forced into ELD or the " I want to learn more about ELDs" team, scroll down to review the information about the devices.

If all of this info makes you dizzy, feel free to fill out the short form and our team will  assist you with your compliance (free of charge)
Drivers can now Stop fretting about HOS violations and all the pricey penalties that come with them.
If you are still asking Why Should I Get An ELD Device check our other article.
Leave the stress about tracking and managing your driving time behind.
ELD devices have received a bad rep in the past. If one really takes time to get used to the technology, it does so much more for drivers than the old fashioned paper logs.
ELD devices help track miles driven for HOS , IFTA and IRP by taking care of all filling requirements for truckers, imposed by the U.S. government.
Our in depth review attempts to answer the following questions:
#1 Which eld devices are the best eld units?
#2 What eld options are out there ?
#3 Which is the best eld solution for owner operators ?
As a trucker, you can make your driving experience a bit easier by using ELD devices.
Bellow are the current best eld devices on the market!
Best ELD Devices – Top 10 Electronic Logging Devices
First Choice: Keep Truckin ELD Device – The ultimate best eld device
There are many great things about the Keep Truckin ELD. However,  the most attractive quality, though, is its price. In addition to that the device is super user friendly. 
The Keep Truckin ELD device offers monthly pricing like most ELD units. Therefore, you might be waiting for us to tell you the upfront cost of the product. The great news is there is none!
Instead, there are only monthly installments of a mere $35 that you have to pay to Keep Truckin over a three year period.
At such an affordable price, it would be crazy not to buy the product! But wait, there are additional pros to keep truckin eld devices . Lets review them.
Pros
Advanced Features: geofencing, fuel monitoring
Monthly payments as low as $20
Ability to send photos through the app
Advanced Engine diagnostics
Cons
Require Long Term Contract
Up charge for using a tabletUp charge for using a tablet
Features of Keep Trucking ELD Device
Easy Operation of ELD Device
KeepTrucking can be considered the Easiest ELD in the world: along with their ELD, KeepTruckin also provides a very easy, modern and simple app. When both these are paired together, it becomes the easiest ELD to work with.
KeepTruckin App: the app simple and straightforward it is. And it comes with great features which seem intuitive, but most companies don't provide them. Out of all the ELD devices and their paired apps, this one has the easiest way of editing driver logs.
DOT Inspection Mode:
The app has it all, including this great feature which makes all the log history information available to show to enforcement officers.
Send Photos:
If a driver were to get in an accident, they would need to take pictures.
Keeping this need in mind, KeepTruckin has assured that drivers can use ELD Devices to take pictures of things such as accident sites or important documents.
They can even send the pictures to dispatch through the app.
Advanced Telematics Features
In addition to the the standard features provided by every company, KeepTruckin has added some advanced features to the ELD devices menu. For example,  geofencing, fuel monitoring, tampering alerts and engine diagnostics.
Already satisfies ELD mandate: while most companies claim that they will satisfy the mandate before the due date, it is important to note that KeepTruckin has already satisfied it.
Second Best: Garmin eLog ELD Device (No Monthly Fee)
About Garmin Elog Compliant ELD Device
A company well known for its focus in GPS tracking, navigation, data recording, and data sharing technology.
Furthermore, Garmin is at
the lead of the pack when it comes to creating integrated, high quality ELD devices.
In the short run, Garmin will likely be more expensive, since the ELD comes fully loaded with all of the software, without need for extra fees or subscriptions.
This eld unit is one of the most popular eld units. Furthermore, it provides a great eld option for owner operators.
Most other truckers choose this as one of the best eld options.  In the long run, the Garmin may pay for itself—and its many other premium features may be worth your while as well.
Pros
Advanced Features: geofencing, fuel monitoring
Monthly payments as low as $20
Ability to send photos through the app
Advanced Engine diagnostics
Cons
Require Long Term Contract
Up charge for using a tabletUp charge for using a tablet
Technical Specifications
The Garmin eLog™ will fit any standard 6 or 9 pin data port. Installation is simple, and it begins working as soon as you plug it in. Besides the eLog™ being compatible with a range of other Garmin devices, the proprietary software also allows you to connect your eLog™ system to a GPS enabled tablet or smartphone.
Garmin Elog Durable Design and Compatibility
The device is designed to last. The 2.5 oz. cylindrical device is incased in a sleek black outer shell. The device data is accessible both from USB and through Bluetooth for quick sharing.
The eLog™ also connects and can share driver data with a variety of Garmin GPS units from the dēzl™ series. This means that the driver can receive personalized updates and reminders for breaks and remaining time, all integrated as well through the smartphone/tablet app.
The eLog™ costs about $249.99 through the Garmin website. While Garmin currently has only one model of ELD, there are several different Garmin GPS models compatible with the eLog™, each ranging in price from $299.99 to $499.99.
This gives the Garmin a highly personalized experience, giving priority to driver ease with a friendly user-centered experience.
FMSCA Compliance
As per FMSCA mandate, the Garmin stores information regularly at different intervals.
The times-sheets and data sets meet the formats specified by the FMSCA. These time-sheets are available to safety officials and administrators via USB and Bluetooth.
However, presenting the data via time-sheet on the smartphone app is sufficient for satisfying safety officer's viewing requirements.
Since  most of the information is recorded automatically (engine start time, driving timesheets, resting periods, and engine/vehicle data), that's less work for the driver, and overall less time spent with safety officials and more time getting things done.
Disadvantage of Garmin Elog: Less Fleet Management Compliance
While this ELD meets every FMSCA mandate, it does not go much further than that. Of course, the device supplies a variety of manuals and tools to help you learn to use it, but it does not have much training material.
Also, since this is a relatively new product, some software features are still forthcoming, such as Driver Vehicle Inspection Reporting and International Fuel (DVIR) Tax Agreement (IFTA) reports.
On the bright side, when these features become available, they will be extremely useful, but they are not quite there yet.
Another Shortfall: Customer Service and Fewer Support Documents
Another supposed disadvantage is the customer service hours. Garmin offers customer product support hours weekdays from 7 a.m. to 7 p.m., rather than 24 hour paid customer support that other ELD providers offer.
Another thing the Garmin glaringly lacks is compatibility with Fleet Management System (FMS) software, or its own proprietary fleet management software.
Now, that is okay if you are an individual contractor or if you company does not use FMS; it still meets every FMSCA requirements.
However, this could be an issue if your company requires closer tracking, auto-syncing over Wi-Fi/4G with company systems, constant GPS reports.
Final Shortcoming : Some Technical Specifications are Missing or Unclear
A final issue with the eLog™ is that Garmin seems a little unclear about some of the technical specifications. For example, memory and data storage.
Further, nowhere under the specifications under the product description on their website does Garmin specify how much storage space the eLog™ has. In addition,it does not mention how long each report and timesheet is stored on the eLog™ device for.
Rather ,it is assumed that timesheets and data are available online and through the app for long enough duration for the driver to supply timesheets to employers within the required 13 day period, as specified in the mandate.
For this reason as well other reasons, the Garmin eLog ELD meets and exceeds all standards set by the FMSCA.
Third Choice: Stoneridge EZ-ELD Device
The Stoneridge EZ ELD has all the bells and whistles. Capable of storing up to six months of data (and immediately accessible to law enforcement for up to eight days of data), it's clear that the EZ is focused on quality and technical capabilities.
The device itself comes with nearly everything that the eLog™ does. While the eLog™ focused on driver satisfaction, usability, and cross-platform functions, the EZ ELD goes a step further. Unlike other ELD devices, it provides full integration with Stoneridge FMS software.
This means that so long as you have a data or internet connection, all data can be continually sent, stored, and analyzed in a "back office" computer.
Besides that, the device itself looks more or less the same—a small black encasement with a red ring around the edge, rather than a blue.
However, the EZ comes with more connecting capability, offering in package a selection of all the adapters you can need.
Fleet Management Software
While Garmin is a huge company that focuses on a wide variety of services, Stoneridge is a little more focused when it comes to CMV equipment and fleet management.
This means that Stoneridge is aware of the needs of not only the driver, but the company as a whole.
This is why Stoneridge makes it easier for management to access, copy, store, and modify data as need. It also means that back office teams are to send working logs directly to each device, assuming that the devices are connected to the internet via the Android/Apple app.
As for the app, it is also fully functional and capable of storing, distributing, and viewing files for up to six months, and viewing timesheet calendars for up to 30 days at a time.
Reporting and Service Quality
Stoneridge's online resources are also a bit more extensive, with more training materials, manuals, and FAQ's than was available on the Garmin site. Stoneridge also claims to offer free training, which is worth taking advantage of, although they also claim that their products are extremely easy to use and require very little training.
Besides that, Stoneridge is also further ahead where reporting is concerned; they offer free Driver Vehicle Inspection (DVI) and International Fuel Tax Agreement (IFTA) reporting as part of the package, and it's already available.
As a whole, Stoneridge offers tons more features than the Garmin—the EZ ELD is a product streamlined to service an entire company. Perhaps best of all is that the ELD device itself only costs $169 dollars—but that's not the only cost.
Lower Monthly Costs
While Stoneridge claims there are "No hidden costs," they do make it loud and clear what other costs exist. The ability to use the proprietary software requires a monthly subscription of 15 dollars (discount offered for yearly subscription).
While the software still will likely save your company costs in man-hours it would normally take to fill forms, submit documents, and exchange information, the is still high compared to the Garmin.
With the Garmin, you only need to make a one-time purchase, which includes all the software and data needed to comply with new mandates.
Over a three-year period, you will pay up to $370 more per driver for the Stoneridge than the Garmin. However, when accounting for the costs saved in man hours and reporting, it's up to each fleet to determine if the cost will reap benefits.
Our 4th Choice :  Blue Ink BIT ELD Device
The most affordable ELD out there, this simple product is definitely one to try out if you're on a tight budget. It gets the job done and just because it doesn't come with as many advanced features as all the others above, doesn't make it any less capable.
For the low upfront price is $295, However since it comes with no monthly cost --it can't get any better.
There are many pros of the ELD are listed below.
Simple To Install:
The installation takes no time since it is a simple plug-and-play basically. All you have to do is plug the dongle straight into the vehicle's diagnostic port, and that's it.
After that, you connect your phone to the device via Bluetooth.
ELD Mandate Compliance
While there are many companies that haven't yet satisfied the ELD mandate but claim that they will do so before the due date, BIT ELD offers the full and simple ELD mandate compliance without any extra features.
Expected Updates:
While the current BIT ELD is simple and only has the base features, updates are planned to improve it in the future. These include IFTA mileage tracking and a more detailed every-minute GPStracking and history.
Perfect For Smaller Fleets
Since the BIT ELD offer base functions, it is ideal for smaller fleets. Those don't require as many advanced functions. Those are more than happy to spend so little and receive everything they need in return.
Fifth Best: Rand McNally ELD 50® E-Log Device
The Rand McNally ELD 50 has a seemingly unlimited number of features. However, you will never know how much these features cost, because Rand McNally is very vague about pricing for subscriptions or software beyond the price of the ELD itself.
Pricing and Efficiency
The benefits of this ELD include the price, ease of installation, and the software. This device costs only $149.99, making it a little bit cheaper than Stoneridge's device.
Beyond the standard mandated capabilities, the ELD 50 is also capable of generation advanced DVIR reports and stores immense amounts information on the metrics and functions of the vehicle.
Some of the data it measures and stores can be useful and cost effective, such as fuel efficiency readings and fluids.
Subscription Information
The sales webpage describes all of the available features for this device. In fine print, it mentions that all of these features are only available once you purchase the subscription to DriverConnect web portal.
You can only access the web portal only after you have purchased, installed, and registered the ELD 50 with an android device.
Only once all that is set up can you purchase the web service, making the cost of the subscription a mystery until then.
However, fleets and business are able to contact Rand McNally for quotes and product demonstrations for the proprietary fleet management software and service, but it makes it a little worrisome that Rand is less up-front about the cost of the
services they provide.
Rand McNally ELD Offers Great Focus on Service
This service seems more fleet-centered than driver-centered. The ELD device itself is relatively easy to install.
However, it can only hold up to one day's worth of data at a time, compared to EZ ELD's six-month data storage capability.
This means that Rand McNally's ELD 50® relies completely on the software subscription to function.
Also, if android phone does not connect within that one-day window, then the data does not back up and earlier data is deleted. This can present difficult situations if the driver were ever to lose his phone or android device.
On the bright side, if a subscription is purchased, the online portal supplies storage for all data, timesheets, and metrics, making up to 6 months' worth readily available from any android device.
So, while there are many perks to Rand McNally's ELD, if you decide to go with this device be prepared for the possibility of some unknown costs. If you are serious about using Rand's services, perhaps the best idea would be to reach to contact them directly and get a quote.
Our Sixth Choice For ELD Device: LINXUP
If you're interested in having a full package of GPS system and tracking, integrated data plan, certified ELD device with automated IFTA reporting, and backend fleet management resources, then maybe LINXUP ELD is the best option for you.
LINXUP differs from other carriers in several important ways. For one, they are not BYOD—bring your own device.
This means that rather than relying on the drivers to supply their own Android or Apple devices to sync and share information with the ELD, it is necessary to also purchase the LINXUP proprietary tablet.
LINXUP Difference
LINXUP claims that by requiring the device to include a tablet can lower compliance risks and increase profits.
With BYOD systems, normally your driver brings his/her own cellphone or tablet to record ELD information and access timesheets and RODS.
In this situation, what happens if your driver forgets to pay a cellphone bill? This could mean late data, lost GPS information, and more hassle. The integrated package brings the responsibility back to the administrator's hands, allowing them certainty that you will always be able to receive your needed data.
The LINXUP Equipment Costs
The ELD device costs about $149.99, competing easily with the Rand McNally ELD. The GPS tablet costs $149.99 as well, bringing the total equipment cost to about $300—quite a bit more than any of the other providers so far. After you've purchased the equipment, you must then purchase a monthly plan. LINXUP has three options.
LINXUP Plan Options
The first $29.99/month plan, which handles all of the basic mandates, allowing drivers to share information, timesheets, vehicle data and metrics, etc.
The second plan, at $39.99, offers GPS services and tracking services, but also gives the user or fleet the ability to harness backend software for additional fleet management services. The third option, costing $49.99 per vehicle, is premium, offering all the previous features plus IFTA automated reporting services.
Price and Services Comparison
Compared to Konexial, Rand, Stoneridge, and Garmin, LINXUP has the most expensive plan. The most basic plan costs more than twice the price of Stoneridge's premium plan; Stoneridge offers IFTA and DVIR reporting for half the price, as well as full back office fleet management services.
Konexial also has premium services, but again, their premium service coasts $20 less per month than LINXUP. Minus the cost of equipment, LINXUP will cost about $600 per year per vehicle for their premium service.
However, while you are paying more through LINXUP, you are still paying significantly less per year than some of the most expensive services. And while you are paying more, LINXUP still has something more to offer; you are paying for one of the best and most experienced companies in the GPS tracking business.
LINXUP ELD Devices Offer GPS Integration
LINXUP focuses on creating products that offer a high level of security for their clients. With the integrated ELD and GPS system, you can be certain that you will always know exactly where your resources and shipments are.
Their integrated system increases efficiency by reducing the possibility for driver-related data transmission error, while placing less burdens of responsibility on the driver. This allows the driver to focus more on what's most important.
So, if you own a fleet or business that requires great tracking, GPS, and security need, or if you ship high-risk or expensive materials, then perhaps LINXUP is your best option.
Our 7th Choice: Magellan ELD - HOS eLog with J1939 Cable
Magellan has taken a unique approach to their ELD's by partnering with another company, Samsung, to create integrated systems similar to LINXUP systems.
Magellan's systems use a Samsung Tablet, connected securely to the ELD, in basically the same way that LINXUP does with their tablet/GPS and ELD. 
Hardware and Software
However, Magellan also offers BYOD capabilities—something that LINXUP does not do—so long as the device you're using is Samsung.
In their product description for the eLog, Magellan is not clear where or how you can download the application used with the ELD, nor do keep a list of devices that are compatible with the device.
Magellan does make it clear that you can order a Samsung galaxy device (either tablets or smartphone) with all of the software pre-installed, which could be convenient depending on your needs.
Additionally, Magellan's ELD is accessible by Bluetooth, Wi-Fi, phone, and USB, making certain that your ELD is accessible in any situation.
Costs and Benefits
Magellan, like so many other ELD providers, claim to have the lowest costing ELD device and software. According to their website, the ELD currently sells at a discounted rate of approximately $120 (or $150, which includes DVIR and IFTA reporting), which is a lot cheaper than any of the other devices here, save for the My20 by Konexial.
However, what makes Magellan cheaper than Konexial in this case is that there is no subscription fee for the first whole year of service.
After that, the service fee is only $10 per month—cheaper even than Stoneridge's $15 per month. This $10 per month service also includes both back office fleet management software as well all mandated driver software and necessities.
In addition, unlike Stoneridge, LINXUP, and so many other providers, Magellan also offers a range of other fleet management solutions, from separate fleet navigation systems to proprietary GPS displays, each capable of working with back-office software as well.
No. 8 On Our ELD Devices List: Omnitracs IVG
Overview of Omnitracs IVG
Available for $799, or if you prefer paying for it through monthly installments then $30 per month. Omnitracs IVG, which stands for Intelligent Vehicle Gateway, is the leading ELD device in the market so far.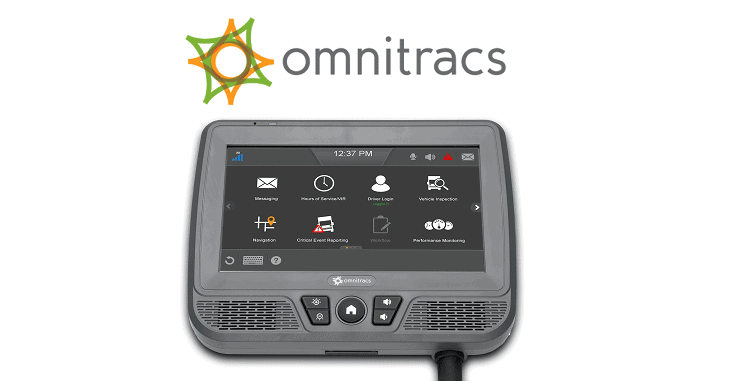 It's super easy to install; there isn't any hassle of having to connect a million cables to a million more.
It's simple and yet gets the job done the best. Just a one device and one cable solution, that's all there is to it.More pros of the product are listed below.
Decreased Installation Time & Stability 
The IVG has a much better decreased installation time compared to some of the older MCP units.
The IVG requires some time to setup. However once once its all set up, you get a completely stable connection. It is much more sturdy as compared to the simple plug-and-play connections.
Advanced Features & Top Notch Technology
There are many advanced features to the IVG . Those features were added to IVG recently. Those features set the IVG apart from other ELDS that only have standard features. These advanced features include dash cams, in-cab scanning, and tire pressure monitoring.
The IVG sports New innovations. For example, drivers can stay connected to the ELD device and thereby continue working on some specific tasks even when they are away from their truck. This is done by connecting their phone to the device via Bluetooth or Wi-Fi.
Voice Command System
The IVG has voice command system.It was added to the IVG recently. This feature is very helpful. This feature is helpful since many truckers don't like typing (very time consuming). Using this feature, the trucker can say many different commands.. It can do so without having to take their eyes or mind off the road.
Frequent Updates
Many systems feature a lot of features out of the box. However, the manufacture fails to provide timely updates. IVG by Omnitracs announced plans to turning the IVG into a personal hotspot too. They would do so that truckers always have access to WiFi.
Our 9th Choice: My20 ELD by Konexial
The price of My20 ELD is nearly the same as Stoneridge, with a few exceptions. The price of the actual ELD is significantly lower—only $45, compared to the significantly higher cost of Stoneridge.
While Stoneridge offers one software subscription at $15 a month, which includes back-office fleet-management software, Konexial separates their service into two separate subscriptions. 
The initial software cost is included for the first three months of service for the basic My20 package.
That means for the first three months of service, you pay only $45, and this includes the cost of the hardware itself. Compared to the Stoneridge, you save at least $124 in the first three months—but that's only in the basic subscription.
What's Included with MY20 ELD Device?
The basic subscription to My20 includes driver-only software—this means the basic subscription meets all the necessary requirements and mandates set by FMCSA.
With the basic subscription, the driver can log their Hours of Service (HOS), share timesheets and data via email, print, upload, or Bluetooth.
They can share this information, along with other data collected from the Engine Control Module (ECM), with any law enforcement official or management group.
The My20 Tower package, by comparison, includes the full-package. This includes all the fleet-management software and resources currently available, such as live vehicle tracking and GPS, sharing of timesheets and other information through the data and app.
The My20 Savings Advantage
This package costs $75 quarterly (every three months), which includes the cost of the device for the first month. At that rate, the difference in cost between Stonebridge and My20 for the first three months of full ELD and FMS is $139, with Stonebridge being slightly more expensive.
However, because Stoneridge and Konexial have different subscription prices. Annually, Stoneridge costs only $150, while Konexial costs $300 a year, a difference of $150—which actually leaves Stoneridge in the leave for cost-effectiveness, at least in the long-term. Three years' subscription with Stoneridge will save you a total of $311 over Konexial—and that's just in subscriptions.
Hardware and Package Disadvantages
There's a couple things that both Stoneridge and Garmin have that Konexial just doesn't. My20 relies solely on your exterior devices Bluetooth abilities to relay and transmit information. This means that the My20 does not have an exterior USB port. This seems like a significant oversite.
In the event that you need to share timesheet data and vehicle information with law enforcement, but your phone is dead or recently damaged, then sharing the data with the police officer would be a bit harder (but not impossible).
Whereas, both Garmin and Stoneridge give you backup solutions for sharing. Note that FMCSA does not require both
Bluetooth and USB for data sharing—it's just nice to know that some companies took the effort to include it anyways.
No Support for 6 Pin
My20 only provides support for standard 9-pin connectors, forcing you to either buy an adaptor from their site or from a third party. Garmin supports both 9 pin and 6 pin connections, but requires an adapter for 16 pin adapters.
Of the three, only Stoneridge's EZ-ELD subscription includes adapters/support for 9, 6, and 16 pin connections, saving you more money in the long run—up to $90 dollars, depending on if you ever need to switch vehicle and take your ELD with you.
And of the three, only Stoneridge offers free monthly reporting (Garmin soon to follow) for IFTA and DIVR.
Last Choice For ELD Devices: People Net Display.4
It can't get any better than this. The Display.4 is hands down the best ELD there ever was. But it comes with a huge hefty catch: a price tag of $1199. At such a staggering price, many shy away from buying it.
But still, the product has a huge customer base because of all the amazing features and quality it offers.
If you can afford it, this ELD device will be your dream come true. Below are some of the amazing benefits of PeopleNet Display.4
Highly Reliable
The company is one the oldest there are, and has been around since 1994. Since then, it has established itself as the leader in the market.
Their  products are trusted by all, and never have they failed to live up to the great name.
Simple with a Low Failure Rate
Despite being such a huge company, the product itself is simple and easy to use. The menus are straightforward, the touch screen is easier to handle as compared to all other brands. The tablet has an all-time low failure rate.
Advanced Features
Display.4 offers standard features along with a messaging function as well. But that isn't the advance feature we're talking about.
Those include engine status monitoring, tire pressure check, and keeping an eye on the fuel consumption. Speeding and safety alerts can also be set up.
System Configuration
the main advantage the PeopleNet platform has is diverse system configuration. Further, it allows you to match your entire fleet's needs by using their system configuration.
Important Things to Remember When Buying ELD devices 
Costs
If you think that ELD device  is super expensive, then don't worry about it. All ELDs aren't as expensive as you think they are, that's just a huge misconception.
The older already existing ELD devices were expensive. However, due to new technology the new devices are much more affordable.
Instead, many ELD manufacturers  have now started to offer their product at economical packages. They do that to make them more affordable and easier to buy for their customers.
one of ELD devices can help lower your crash rates. It helps save all the time you would otherwise have spent organizing logs. Once you think about all these benefits and more, you'll realize that an ELD device is definitely worth the price!
Compliance with Mandate
According to the Federal Motor Carrier Safety Administration's new rule, all truckers need to make use of ELD devices.
Further, the driver cannot use any ELD device as  he/she pleases.
The FMCSA  has a list of all registered ELD devices, and the driver must choose an ELD from this list.
The easy way to ensure compliance is to review the mandate's specifications.  Those specs are publicly available.
Another very important thing to find out is : whether or not the ELD device is synchronizing with the engine data. It is paramount to check with the manufacturer about the ELD and what you can expect from it.
Most of the famous ELD devices already satisfy the mandate. All those that don't satisfy it claim that they will release software updates before the mandate's compliance date, i.e., Dec. 18, 2017, and these updates will satisfy the mandate without requiring any new-hardware purchases.
ELDs Do NOT Invade Your Privacy
For quite a while now, there was a great misconception about ELD devices. The rumor is that they invade the driver's privacy. Rest assured that is not the case. There are many out there who think  ELD devices will invade their privacy.
The reason is because it seems like its continuously tracking the location.
That is false assumption. The eld manufacturer does not know the current location of every driver.
ELDs track the driver's location. Yet, only fleet managers are able to view this information. Also, none of the ELD devices are always tracking your location.
It only starts tracking whenever the vehicle's engine is running.There is no way to store constant tracking --too much information.
Despite all of that, the FMCSA recognizes the drivers' concerns about their privacy. Therefore, it is implementing a privacy clause in the ELD mandate  specially for this issue .
A Smartphone Isn't Enough to Replace an ELD
If you're not willing to buy an ELD device, then there's a simple solution. One can turn your phone into a compliant ELD. But don't get too excited just as yet. Many people believe that a smartphone can be and ELD Device.
A smartphone all on its own isn't enough to replace an ELD device. Yes, it's true that a smartphone may serve as an ELD device. However, a connection with the truck engine is paramount.
A ELD device is important addition. Finally, a smartphone by itself is not a substitute for any of the ELD devices.
According to the ELD mandate, an ELD must directly connect to the truck's diagnostic port. Unfortunately, smart phones are not directly connecting to the port. Therefore, smartphones are not passing for functional ELDs by themselves.
If you really do want to use your phone,  you'll have to spend some serious money. The expensive hardware will attach the Smartphone directly with the truck's diagnostic port.  Buying  anyone of the ELD devices is less expensive. Simply think of it as an investment because it will surely help you a lot in the longer run.
Our Final Take: Choose Wisely
This complete guide on ELD Devices includes a lot of information. We hope that this guide included all of the information you were looking for. Now it's up to you to make your choice and decide. Whichever one you decide on, will surely live up to its name and serve you well!