We Reviewed and Rated the 25 Best ELD Devices
In this article you will find a complete guide of the best Electronic Logs Devices (ELDs) in the market from Top ELD providers.
Do you have a small fleet? 
Are you an owner operator? 

Are you having troubles to find the best 

ELD

 solution for you?
We explain which ELDs (Electronic Logging Device) are better for you depending on your needs.
We have researched everyone of them in detail. Gone through advantages and disadvantages, user reviews, pricing details and basic and advanced features.
Maybe you are still asking Why Should I Get An ELD Device? or you need instructions on How to use e-logs?
If you truck or fleet is not among Electronic Logs Exemptions, the e logs are mandatory and you must install an e-log device from the FMCSA certified eld list.
There are still a large number of trucks that does not have installed an Electronic Logging Device (ELD). And electronic logs are mandatory now! 
Wether you have a small business, you are owner operator or manage a larger fleet you are running out of time.
Electronic Logs Devices technology is continuously being developed and changed; therefore there are many kinds of electronic logging devices available in the market today. Some of them include more features and some are cheap ELD devices.
Which are the Best ELD Devices?
There are many brands that offer ELD devices, some offer electronic logs for truckers at one time up-front cost while others have a monthly fee, or the combination of both. Different brands and plans offer different features and add-ons.
The best Electronic Logs for trucking for you depends on your needs. Possibly the best ELD systems for owner operators are not the same than for independent truckers.
Best ELD devices for small fleets are listed below. Also, there could be ELD exemptions for short-haul drivers.
Below we explain our top picks regarding the overall quality and value.
Here our Top Picks for overall Best ELD Devices
Suitable for fleets
9.0/10
Features & Technology
8.8/10
Daniel L.
The GPS feature is a little clunky but still works great for how little it costs. I would also like to have a way to remove inactive drivers from the drop down list. If they are not active, I should not have to scroll through them to get to who I want.
Michelle B.
The administrative dashboard is less than stellar on my mobile phone. Wish there was a better interface to allow me to use the software more easily from home for my drivers.
After some years in the market KeepTruckin ELD have proven to be one of the for top-notch driving innovation companies. You can rely on products made by this company as they are FMCSA certified.
Their electronic log device provides you with the simplest, most affordable way to become compliant with state laws.
Device Overview
The KeepTruckin electronic logging device provides monthly pricing, which is similar to most ELD (Electronic Logging Device) units on the market.
It features fuel monitoring and geofencing to allow you to remain safe on the road.
There is no upfront cost, this affordable e log offers you monthly instalments of just $20 which you must pay to them over a contracted period of 3 years.
KeepTruckin electronic log cost can range from 0 to $50 depending on the features you need.
Keep Truckin ELD Features
1. Easy to operate
KeepTruckin ELD device is probably the most accessible electronic logging device in the globe.
It comes with a simple, contemporary and user-friendly app.
This app lets you edit driver logs and duly status hassle free.
2. Cheating technique
Some drivers say that using the outdated Keep Truckin app without an eld attached to the vehicle lets truckers cheat on their e-logs. The driver can change the past duty status. The manufacturers have made an ELD cheat sheet that demonstrates how to avoid electronic logging device violations.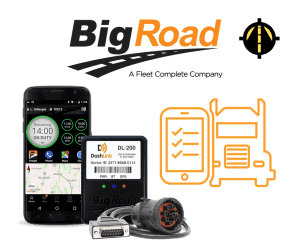 Suitable for fleets
8.4/10
Features & Technology
7.8/10
Rachel J.
Pros: Big Road is easy to install. Our drivers find it to be user friendly. It is very affordable though the app is simple. This would not be a good option if you require a full-featured telematics solution for your company.
Jeremy P.
This service saves us time and money. Reports print out clean and neat. Being able to utilize oilfield waiting time has saved us tons of money $$$. I wish the app would be fully administrative control like the website.
Though BigRoad ELD is not the only most feature-packed best eld, at a reasonable rate, it offers ELD compliance.
For truck drivers who wish to keep log files on their mobile device, BigRoad is an essential stand-alone app.
Lately, some e logs hardware added that allows the app to sync to the engine data of the truck.
Features
Offers Bluetooth connectivity
Provides accurate diagnostic logs
Developed with simplicity in mind
Comes with a 6-pin connector cable
Comparatively easy to install and use
Cost
The Electronic Log Device system runs with any Apple or Android phone or tablet like many other BYOD solutions. The only thing you need to do is to install the free app. While drivers install the app for free, access fees of $15 per driver per month paid by all fleet owners.
Strangely, office users who might have to access the service will also be charged $15 a month.
There is no upfront cost, as far as we know. Moreover, your phone device will need a data plan. Drivers can decide to use their phone or buy one from the company. The app interface itself is quite user-friendly, and it is already known to many drivers.
It provides an excellent display of the HOS time left, and the user can edit their logs as required.
Simplicity
The app simultaneously provides some useful additional features, such as a Google map showing the location and traffic of the driver. The BigRoad app also offers simple two-way communication between driver and office.
The driver can see the upcoming recap hours easily. And also, email, fax, or print device logs. There is still a basic form of inspection that allows a driver to certify that a check has been performed.
Back Office Extras
BigRoad offers GPS tracking, basic messaging, and a good preview of current compliance with HOS for back-office users. There are some reports for IFTA reporting showing things like miles per state.
Our Final Takes On This Solution
This Electronic Logs Device solution might not be the top eld devices option for fleets trying to look for a comprehensive telematics solution with rich ROI possibilities. But, BigRoad can still be a great pick if you need simple, user-friendly ELD compliance.
Installation takes no fewer than five minutes. And this makes it very ideal for short-term leased vehicles and owner-operators. Furthermore, service and support staff are excellent and well educated on the regulations of the product and HOS.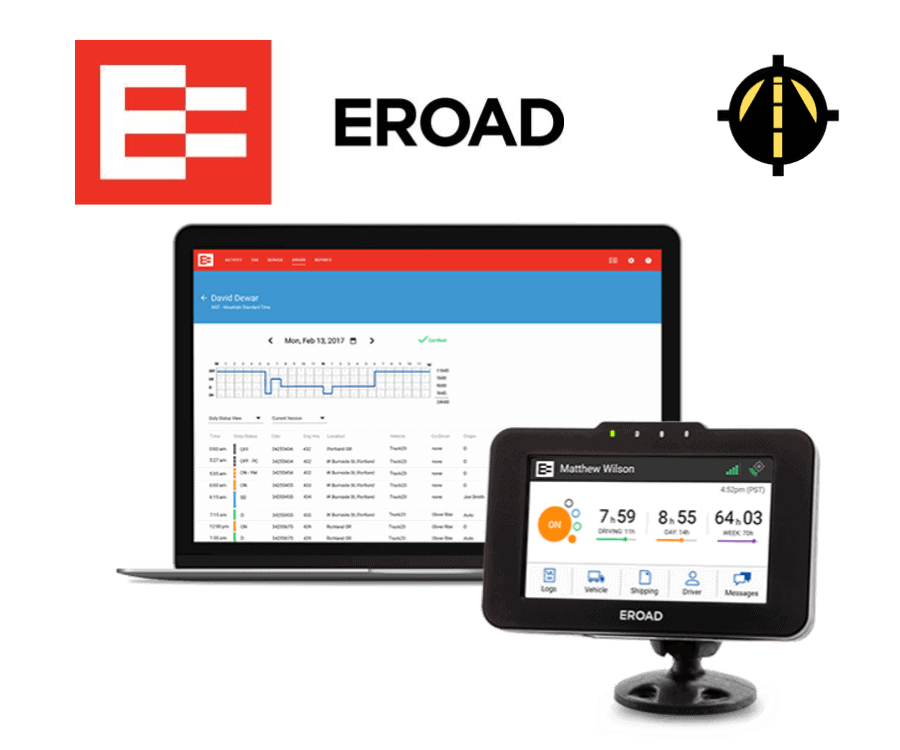 Suitable for fleets
8.7/10
Features & Technology
9.2/10
Dario H.
I like that the system is reliable and driver friendly. I absolutely love the fact that it is hard wired and our drivers do not have to worry about using a phone or tablet for their logs. So far, EROAD support has been awesome! The report section is also really useful.
EROAD ELD EHUBO Full Review – Most equipped e-log for 2021
EROAD ELD is a cloud-based fleet management platform that provides: fleet tracking, tax compliance management, one of the best Electronic Logs Devices (ELD), and compliance management for security.
The device is implemented with features to help trucking companies handle and monitor their fleet while helping to maintain ELD compliance, EROAD features tools for auto data capture, real-time notification, and tax and audit reporting.
The software integrates for in-vehicle data recording with a proprietary, robust EROAD ELD touchscreen device.
EROAD Overview
The Electronic Logging Device designed explicitly as an all-in-one unit with one cable inserting into the diagnostic port of a vehicle. Using a 3-wire installation system, and a different data capture technique, the device can also be used in older vehicles along with the ECM connection.
The practical alternative installation approach allows the units to be used by fleet owners with older vehicles. The EROAD is distinctive since it can effectively track and record the required data, regardless of the installation technique used.
ELD Functionality
The device was created to be clearly understood and used. Drivers find this user-friendly device capably intuitively designed. They have no trouble trying to navigate through the operational features of the electronic logging device from performing daily tasks to using complicated tasks that include editing logs.
The Electronic Logs Device product also features bank-grade security and safety that helps protect data and ensures that owners and managers have absolute control over all data entered in addition to retention of ownership.
Back Office System
Suitable for fleets
7.9/10
Features & Technology
7.8/10
The concept brought by Hutch Systems is a new revolution in the ELD market. The ELD 2020 offers a Pay As You Drive plan where you will be charged only if you use it.
It offers no contract terms and it is easy to install. If your company rents trucks, you might be interested in this option due to its flexibility.
Of course, this new device is FMCSA compliant and it provides 24/7 customer support.
Some of its remarkable features are explained below.
"PAYD" 0.99 cents
You will only pay 0.99 cents per day when you go ON/Driving status. There is no charge during OFF or Sleeper duty status.
Most trucks will only drive 18-20 days in a month, that is why this option allow truckers to not pay more than they use the ELD.
During Covid-19 pandemic, this is a good choice due to an unstable economy.
Fleet Maintenance
Improved fuel efficiency, increased productivity, assured safety… These are key outputs when it comes to fleet maintenance.
Vehicle data extracted from ELD 2020 gives drivers and fleet managers the required resources they need to stay in line with regulations and to keep their trucks in prime operating condition.
IFTA Reporting
The ELD 2020 provides paper-free automatic reporting of the International Fuel Tax Agreement (IFTA).
Vehicles connected to ELD2020 automatically track position and distance traveled via GPS. GPS data collection reduces the administrative workload and reduces the risk of error in paperwork.
GPS Tracking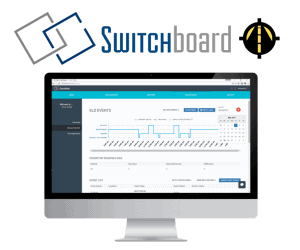 Suitable for fleets
8.9/10
Features & Technology
7.9/10
Switchboard is fairly new to the ELD scene but it's features and quality rival those of the most popular brands out there. It's packed with useful features and it's intuitive to use! As it's a Canadian company, Switchboard is both federally compliant in Canada and in the USA. Switchboard is an all-around great product and makes an excellent ELD choice for small fleets as well as owner-operators.
Flexible device and equipment options
If you're an owner operator, then you have options. And regardless of which route you choose, it will be easy to navigate! You can buy the app and use Switchboard's service on your own mobile phone or personal tablet, or you have the option of buying Switchboard's ELD tablet that comes set up with the software. For those of you considering Switchboard for your fleet, it is recommended to purchase the Switchboard ELD tablet for convenience and uniformity.
Suitable for fleets
8.8/10
Features & Technology
8.7/10
Electronic Logging Device available for $799, or if you prefer paying for it through monthly installments then $30 per month.
Omnitracs IVG ELD, which stands for Intelligent Vehicle Gateway, is the leading ELD device in the market so far.
It's super easy to install; there isn't any hassle of having to connect a million cables to a million more.
It's simple and yet gets the job done the best. Just a one device and one cable solution, that's all there is to it. More pros of the product are listed below.
Decreased Installation Time & Stability
The IVG has a much better decreased installation time compared to some of the older MCP units.
The IVG requires some time to setup. However once once its all set up, you get a completely stable connection. It is much more sturdy as compared to the simple plug-and-play connections.
Advanced Features & Top Notch Technology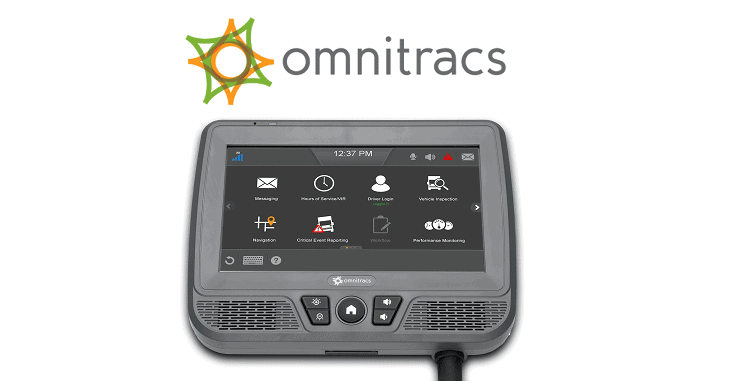 There are many advanced features to the IVG . Those features were added to IVG recently. Those features set the IVG apart from other ELDS that only have standard features. These advanced features include dash cams, in-cab scanning, and tire pressure monitoring.
Best ELD Devices for Owner Operators
Visit our page "Best eLogs for Owner Operators" to check out our selection for the best ELD devices for owner operators. On this page you will see our 10 choices for the best electronic logs in this category. 
We also explain which features you must look for when choosing an Electronic Log as an owner operator and how to calculate your return on investment. 
Below you can see our Top pick for Best Electronic Logs for owner operators:
1. Keep Truckin ELD - Best Overall with an affordable price
Pros
User-friendly
Easy to install
Affordable
Customer service support is always available 24/7
Fleet managers reports
Cons
Not able to tell if the driver is on a short haul range exception
Logs can only be edited by the dispatch when the day is complete
Strict contract
2. Garmin Electronic Logs - with No Monthly fees and easy Installation
Pros
No Monthly Subscription
No Contracts
Easy Installation
No Third Party Involvement
Easy To Operate
Cons
Hefty Initial Cost
No Help From Third Parties
May record idea time as driving time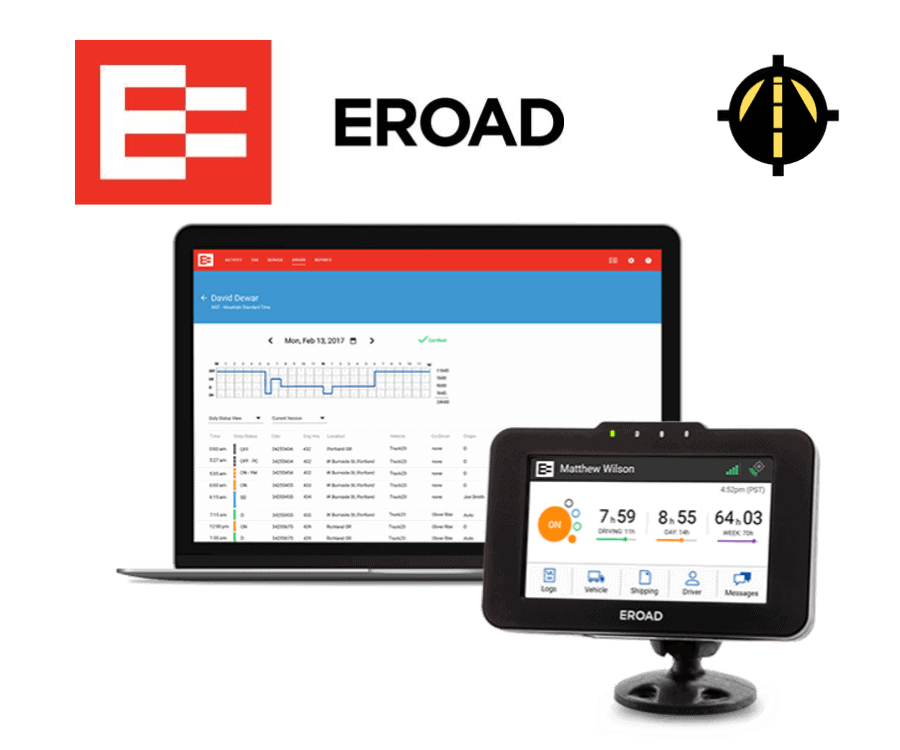 EROAD ELD EHUBO Full Review – Most equipped e-log for 2021
Pros
Compliant and certified
Tracks fuel consumption
Effortless installation
Economical and powerful
Multiple price plans
Cons
There are no substantial, verifiable issues with this solution.
Customer support only available during business hours
Best ELD Devices for Small Fleets
We have detailed above our Top picks for best ELD devices overall. However, depending on your needs and/or the size of your fleet, a different option might be better for you. We encourage you to check the features and different plans that the brands offer and make a wise decision before you enrol in a long term contract. Below you can see our Top 3 picks for ELD devices for small fleets.
Read our post "Today's Best Fleet Management Solutions" to find more information about which are the best features and options for small, medium and large fleets. We also list 5 highly rated fleet management solutions that incorporate ELDs such as Verizon (known as Fleetmatics Reveal) or GPS Insight.
You should also take a look at "Best ELD & GPS Tracking Systems for fleets" to learn more about fully integrated solutions which include ELD, GPS Tracking Systems and Fleet Management tools.
Below you can find our picks for the 3 best ELD devices for small fleets:
1. Verizon Connect - Best for Fleets to plan Loads and Deliveries
Pros
Fleet Tracking
Lowers crash rates and reduces truck downtime
Allows fleets to plan their loads and deliveries better
ELD devices sync with GPS systems
Reduces Operational Cost
Cons
The GPS technology that ELDs use could seem invasive to truck drivers
Requires a high investment
Need of contract
2. Switchboard - Best for Fleet Safety and Maintenance
Pros
Sturdy platform for a fleet to work with
Pricing
ELD Operation On Personal Devices or Dedicated Tablet
Possibility to switch to personal conveyance
Log editing & Messaging
Cons
No built-in navigation
Log edit system can become confusing if used in a large fleet
3. GPSWOX - Best for Fleet Management
Pros
Unbeatable features
Best quality service for the price
Easy to use and reliable product
Support has been great to work with
One of the cheaper options for fleet tracking
Cons
You can't import geofences in kmz format
What is the Best ELD App?
Here is our Top Pick for the Best ELD App: Transflo Mobile+, with 4.8 stars in the App Store. Transflo ELD App offers a friendly user interface. 
There are many ELD Apps out there, and the number is growing as well as their quality. For example, Keep Truckin ELD App is also very well rated by users, but it has more customer service complaints lately. 
Pros
It has it's own cellular/data connection
Easy to use
Compact design
Installs in minutes
Cons
Users report malfunctions with the status
Users report poor customer service
TRANSFLO Mobile ELD App - Top Rated ELD App in 2019
Best Rated ELD App in the AppStore. 
Suitable for fleets
7.6/10
Features & Technology
6.8/10
Still have doubts?
Request a Free consultation with an expert team to help you chose the best ELD for your needs.
In the table below you can filter our selection of top eld devices by price and ranking.
ELD Mandate US and Canada
In this article, we take a look at the best and cheap ELD devices options out there to help you comply with the ELD Mandate and avoid HOS violations (source) that come with some hefty penalties.
The Canadian Trucking Alliance wants the ELD compliance in Canada was enforced by fourth quarter of 2019. Existing ERD's are expected to be permitted in Canada until 2022.
In addition, we will answer the following questions: Which are the top rated ELD devices? which ones are most affordable and which units are best for owner operators?
Important Update: Electronic Logging Device News
In Septembre 29th, 2020 the FMCSA have made effective 5 new rules:
For Short Haul exception
Maximum duty period allowed will be 14 hours (instead of 12). Would also extend, from a 100 to a 150 air-mile radius the maximum distance in which may operate.
Adverse Driving Conditions
30 Minutes Break
Split Sleeper Berth
Split-Duty Provision
FMCSA revised the hours of service (HOS) regulations to provide more flexibility for drivers subject to those rules. Check if you are affected by one of these groups and make sure you stay compliant. 
Fill out our simple questionnaire with details about your truck or fleet and the type of business you use it for. 
We can help you narrow down the choices and find financing to equip your trucks with the latest ELD technology.
Below you'll find the remaining
Top 6 to 25
6. Garmin eLog ELD Device
Garmin eLog ELD is famous for making high-quality technology for data recording, data sharing, GPS tracking and vehicle navigation systems.
It is a leading company in the field of producing integrated top-notch electronic logging devices for truckers.
Their devices are more likely to cost more as they come wholly loaded with efficient software, without the requirement for additional costs or subscriptions.
7. Stoneridge EZ-ELD Device
Stoneridge Inc. Started in 1965 as a producer of auto devices in Ohio.
The company has expanded its services to 15 countries and is now based in Michigan.
They understand the importance of being compliant with HOS rules; therefore they are committed to delivering extraordinary products for vehicle owners.
Device Overview
Stoneridge EZ-ELD device offers you control over FMSCA compliance requirements, to allow you to carry on with your work in peace.
Installation is quick and straightforward, and you have a stress-free and secure time with this high quality device.
The manufacturers have over 50 years of experience in making products for the automotive market, so you know you are getting a great and cheap eld devices.
8. Blue Ink BIT ELD Device
Blue Ink Tech company produces high quality FMSCA compliant ELD systems that come with no monthly fees. This company is aimed at producing user-friendly features on their ELD devices to cater for both drivers and fleet managers.
Device Overview
With a Blue Ink Bit ELD device drivers can access their driving logs recorded by the device and app.
They can also conduct regular vehicle inspection and track remaining hours in their shift.
Fleet operators and dispatchers can easily view working logs for all the drivers, check routes used and get notifies of any violations.
9. Rand McNally ELD 50® E-Log Device
Rand McNally is a producer of maps, navigation systems and travel content.
In recent times, this company has been dived into vehicle technology manufacturing.
With over 160 years in experience, this company continues to produce innovative goods and services.
Device Overview
Rand McNally ELD 50 possesses many robust features.
It is easy to install and lets truckers view and certify their working logs using a smartphone, tablet and updated Rand McNally gadgets.
This gadget costs $149,99, which is a bit cheaper than the EZ ELD.
11. Magellan ELD
The Magellan company has its headquarters in San Dismas, CA, and offers a wide variety of fleet management services such as separated navigation systems and GPS displays.
Magellan has partnered with Samsung company to make integrated systems that look very similar to those of LINXUP.
Device Overview
Magellan's electronic logging device is accessed using a proprietary Samsung tablet. It works primarily the same manner in which LINXUP uses their own tablet to connect with their ELD systems.
However, the Magellan device has BYOD capabilities unlike LINXUP as long as the device being used by the driver is Samsung.
12. My20 ELD by Konexial
The price of My20 ELD is nearly the same as Stoneridge, with a few exceptions.
The price of the actual ELD is significantly lower—only $45, compared to the significantly higher cost of Stoneridge.
While Stoneridge offers one software subscription at $15 a month, which includes back-office fleet-management software, Konexial separates their service into two separate subscriptions. 
The initial software cost is included for the first three months of service for the basic My20 package.
That means for the first three months of service, you pay only $45, and this includes the cost of the hardware itself.
Compared to the Stoneridge, you save at least $124 in the first three months—but that's only in the basic subscription.
13. Samsara ELD Device
Samsara ELD device is a new entrant into the ELD market when compared with Garmin and Rand Mcnally ELDs.
However, According to drivers and owner operators , Samara ELD Device review is by far on of the best ELD (Electronic Logging Device) out there.
Device Overview
This ELD device is considered one of the most versatile electronic logging devices available on the market right now.
Basically, it is the ultra cool new kid who just moved in on the corner, and he has all the latest cool stuff that all the other neighbourhood kids want.
14. J.J. Keller e-logs
In trucking compliance, J.J. Keller is a very known and respected name. In the 50s, they effectively created the paper logbook. So it makes good sense for them to have on the market an ELD product.
Device Overview
You can automate driver service hours with little risk using this device. The device cost $6 a month, plus an onboard recorder one-time fee of $ 199. If you were genuinely interested in E-Logs but also worried about the cost of implementing them, now you can take a closer look. Put the expertise of J. J. Keller e-logs to work for you.
15. Switchboard ELD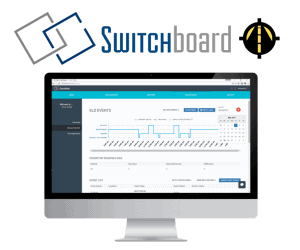 Switchboard is regarded as one of the leading providers of ELD/AOBRD technology. Their services aimed at trucking companies, owners and small fleets. Typically, they offered their product and services as all-inclusive packages. The same applies to Switchboard ELD.
The following features incorporated in this simple ELD solution:
IFTA
Driving timers
Electronic logs
Free emailing/faxing logs
Digital Vehicle Inspection Records (DVIRs)
They present a free logging app for drivers, along with the onboard BYOD recording device, which could be successfully installed on smartphones or tablets. But it's only available for Android devices at the moment; a solution compatible with iOS is coming soon.
16. ELD Verizon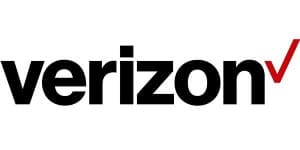 Verizon Telematics formally announced in 2017 that bundled products would be capable of meeting the needs of truck fleets needing solutions for electronic logging devices. The ELD-ready Verizon Telematics packs are designed to support specific technical requirements and serve as a "one-stop solution" for those who need to comply with the requirements of the ELD mandate.
Full Compliance ELD Bundles
Regarding strict compliance and capability for the mandate of the electronic logging device (ELD), it can be less stressful to find out what is needed in one place. Users can start picking hardware and monthly software subscription fees from many different bundles for the following features:
17.  BrigdeHaul
BridgeHaul is a Transport Management Solutions (TMS) and automated 3PL technology that empowers owner-operators, shippers, carriers, and offers a fresh approach to logistics with, customer-rated drivers and shippers market-based broker spot rates, advanced monitoring and algorithmic load searches commitment.
Free TMS (FTL-LTL)
Source instantly with a click of a button from a network of thousands of carriers. BridgeHaul brings to the table a free, automated 3PL TMS that allows you to ship at broker spot market rates while all paperwork is fully automatic. BridgeHaul provides real-time shipment tracking, electronic BoL and PoD designed, and easy dock scheduling to save you hours every day.
18.  FREE Zonar 2020

In late 2014, Zonar launched its Android-based electronic logs product running on its proprietary "2020 Tablet". Zonar has gained market momentum by signing one of the largest commercial fleets in the United States – Knight Transportation.
Pricing
The Hardware with a multi-year service contract does not have an upfront cost, but it could be a costly option at $70 per month.
20. Blue Tree Systems

For nearly two decades, Blue Tree Systems have been in the telematics industry. Their target market is large fleets, and this solution produced with reefer monitoring in mind. Blue Tree feels very innovative in the latest generation of ELDs and fleet management products.
The device connects to the BT500 hardware of Blue Tree via WiFi, which connects to the vehicle for recording movement and engine data.
Features of the App
21. Carrierweb
CarrierWeb is a long-standing multi-national transportation technology company. CarrierMate is their main telematics trucking product. There is quite a vast range of models with different resolutions and operating systems, but all over the board, the experience is similar.
The systems provide us with the modern features that you would expect to see: DVIR, messaging, tracking GPS, electronic logs, reports on IFTA mileage, etc. ALK CoPilot GPS navigation is available, but it costs an additional $7/month.
22. AT&T ELD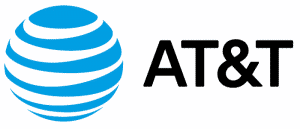 The AT&T is one of several best eld devices built to automate logbooks, speed up vehicle inspections, save time, and accelerate the reporting of DVIR. The AT&T will, therefore, help you to fulfil the requirements of the ELD mandate while doing all these things.
You would need to install this electronic logging devices mobile app on your smartphone after you have connected the device to the engine module in your vehicle. Doing so will make it possible for you to keep track of the driver status as well as your available drive time.
You may also keep updating your duty status with this App.
23. TRANSFLO
Transflo is one of the best eld solution provider in the transportation industry, for business process automation and telematics and mobile products solutions. The company offers many commercial vehicle drivers, fleets, and brokers real-time communication systems with an extensive product portfolio.
The software packages of Transflo typically involve telematics and electronic logging devices, document management, etc. Its strategies include management services and a product support center.
Features
GPS Fleet Telematics and Tracking
24. VisTracks Hours of Service
VisTracks was established in 2008 and flooded the market with analytics for M2M applications and a platform for application development. Meanwhile, the company developed a sophisticated service system and has played a vital role in the electronic logs world and also among the top eld devices solution.
First of all, it should be noted that this isn't an ELD tool, but a software platform that continues to support various devices. Rather than typical electronic logging devices, it uses a mobile phone and tablet for vehicle safety inspections and electronic logs.
25. Coretex DRIVE
Coretex ELD is tailored to vehicles driver, and this continues to make it the most user-friendly and one of the best eld product on the market at the moment.
It continues to run on Coretex's full-size 8 "connected Android smartphone devices and contains a variety of high-value fleets management features such as Driver Messaging, DVIR, and Navigation.
The ELD app sits inside Coretex DRIVE, a framework for application management that locks down the tablet, but also makes it possible for later adding ' approved ' apps, making Coretex ELD top eld devices and great term-proof solution for fleet operators.
Contract Vs No Contract ELD Options
When it comes to pricing eld manufactures tend to deceive drivers. Many advertise low monthly fees of $15 and $20 per month. However, when you look more into things, you find out that in order to quality for that price , you must sign up for long term contract. 
In addition, many charge hidden fees for other services such as ifta reporting ,etc. Other eld manufactures such as Garmin, will not have any monthly fees. However, the driver will be forced to put up the hefty initial investment of $250.
For my truck, I choose the Garmin elog. For my second truck , i opted for the low monthly cost despite the initial cost in order to avoid the 3 year contract.
For quite a while now, there was a great misconception about ELD devices. The rumor is that they invade the driver's privacy. Rest assured that is not the case. There are many out there who think  ELD devices will invade their privacy.
The reason is because it seems like its continuously tracking the location.
That is false assumption. The eld manufacturer does not know the current location of every driver.
ELDs track the driver's location. Yet, only fleet managers are able to view this information. Also, none of the ELD devices are always tracking your location.
It only starts tracking whenever the vehicle's engine is running.There is no way to store constant tracking –too much information.
Despite all of that, the FMCSA recognizes the drivers' concerns about their privacy. Therefore, it is implementing a privacy clause in the ELD mandate  specially for this issue.
Our Final Take: Choose Wisely
This complete guide on ELD Devices includes a lot of information. We hope that this guide included all of the information you were looking for.
Now it's up to you to make your choice and decide. Whichever one you decide on, will surely live up to its name and serve you well!