There are many ELD devices for sale on the market, and it can be challenging to find the right one for your business needs and to comply with FMCSA regulation.
In this article, you will find the main information about the Mandate and some ELD recommendations.
Summary
What is the Electronic Logging Device (ELD) mandate?
Electronic Logging & Hours of Service Using ELD technology
Which ELD devices for sale are the best for my truck or fleet?
Benefits of Using ELD in your Fleet
Conclusion
What is the Electronic Logging Device (ELD) mandate?
The official name of this mandate is the electronic logging device rule.
The final version was published by the Federal Motor Carrier Safety Administration (FMCSA) in December of 2015.
Although there was quite a bit of stalling and mixed information about whether the mandate would come to be and what exactly it would entail, it is now official. The ELD mandate came about because of a bill enacted by the U.S. Congress in 2012. And this bill, known as the "Moving Ahead for Progress in the 21st Century" bill, included new criteria for funding highways. And also, the billing demand that the FMSCA mandate all commercial trucking vehicles to use electronic logging devices.
The idea behind the bill was to push the use of modern technology in several areas. Thus, to remain FMCSA-compliant, fleets had to start using ELD units for sale devices by December 2017.
For fleets that already had some type of ELD systems for sale in their trucks, they had been given until December 2019 to go through the specifications to make sure that what they are using is FMCSA-compliant and to make any changes as necessary.
Electronic Logging & Hours of Service Using ELD technology
There are several ELD devices and providers available today, so every fleet owner can find one that works best for them.
Many ELD providers provide free devices and installation when you sign up for a service plan. Others charge an upfront fee and a monthly maintenance fee.
Which Eld devices for sale are the best for my truck or fleet?
There are many ELD brands, and choosing one of them can be a complicated process.
To have more information about the different ELD options you can check our reviews of the best eld devices for owner-operators and our TOP 25 eld for sale out there, such as the following: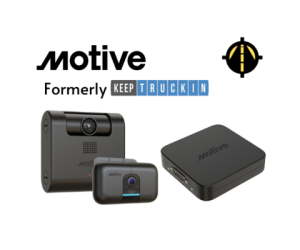 The Motive (formerly KeepTruckin) ELD for sale had a significant advantage to offer as being one of the best self-certified ELD solutions listed with the Federal Motor Carrier Safety Administration.
Firstly, Motive's (formerly KeepTruckin) ELD devices service aims to improve fleet safety and efficiency.
After deployment, the ELD solution will track engine performance and report any issues. The solution ensures HOS compliance while lowering costs and streamlining fleet operations.
According to the FMCSA, installing ELD devices would prevent 562 injuries and 26 deaths from commercial vehicle accidents. This ELD device for sale has all the capabilities you need to achieve this.
Buy Motive (formerly Keep Truckin) here and earn up to $200!
Samsara is a good choice for fleet companies looking for quality ELD devices and fleet tracking solutions from well-known brands. The Samsara Fleet Management solution includes cutting-edge hardware and user-friendly applications.
Best of all, costs can be scaled up to meet business needs like fleet size and feature depth.
Features and Integration
Samsara's customers are rapidly expanding from cars to buses, trucks, and refrigerated units.
Using the Samara Fleet Management System, fleet managers can see their vehicles' centralized map and real-time location. The "helicopter view" lets fleet managers see each vehicle on a photoreal landscape map.
Routing and dispatch, mobile app, driver safety, fuel monitoring, on-site time, and ELD compliance are top features.
Samsara's open architecture enables it to work with a large number of other small businesses. Samsara fleet management can be integrated with TMS, CRM, inventory, work orders, route planning, payroll, and fuel cards. Other marketplace companies include Wex, Comdata ESRI TMW McLeod, and SafeStop.
Ease of Use
Samsara's design makes it more comfortable than most FMS.

Its simple controls and menus help managers find everything they need.

The Samsara Driver App allows drivers to track their service hours from their tablets or phones.
Custom Quote
A reliable and affordable transport platform, the BridgeHaul ELD devices are for sale. It's also praised by drivers and has features only found in more expensive solutions.
BridgeHaul has several extra features that help carriers and owner-operators run their businesses more efficiently.
The driver app includes a truck stop locator and truck-specific routing information. This carrier ELD system handles documents and payments as well as direct load dispatch to the driver app. The service is ideal for owner-operators, shippers, and commercial airlines. Similar to omnitracs ELD for sale.
Whether you own a few trucks or hundreds, the BridgeHaul ELD logs for sale have the features you need to stay compliant. BridgeHaul definitely meets the needs of many trucking companies and fleet managers.
As a leading ELD solution, it helps you track driver productivity and improve customer satisfaction.
Custom Quote
All ELDs are designed to record work hours and generate inspection reports. However, this does not mean that all Eld devices for sale on the market were the same.
Popular devices like the Transflo ELD T7, Peoplenet eld, and Qualcomm eld go beyond logging. Despite having many of the most versatile and creative features available today, the ELD T7 is reasonably priced.
Since the FMCSA mandated ELDs, several owner-operators have expressed concern about the high cost of this solution. The online dashboard, ELD hardware, and Mobile electronic logbook app have many advantages, drivers and fleet managers say.
Although commercial vehicles must now have electronic logging devices, choosing the right one can be difficult. However, the Transflo ELD T7 was designed for owner-operators and smaller fleets. Depending on your fleet size, an ELD that works for another fleet may not work for you.
Custom Quote
The MasterELD is a great solution for fleet management and compliance. As well as one of the most robust ELD toolkits available today.
MasterELD also complies with FMCSA 49 CFR 395.20 and related sections. ELD devices for sale have proven suitable for both small and large fleets.
So, what are MasterELD features exactly?
IFTA
Messaging
GPS tracking
Driver Scorecard
Location Sharing
Customer Updates
Vehicle diagnostics
Easily Audit driver logs
FMCSA ELD Mandate Compliant
Custom Quote
TrackOn combines ELD and AOBRD in one device. The solution is designed with truckers in mind and requires automatic driver training. It automates document management, vehicle inspections, incident reports, and electronic records.
TrackOn is the future of modern fleet management by combining two approaches into one easy-to-use and revolutionary product.
All of the resources needed to manage fleet compliance and safety are included in this ELD device for sale.
What Sets Trackon Apart from The Rest
Switching from AOBRD to ELD is one of the main reasons for using TrackOn. This unique internet-based solution also provides valuable workforce insights. Making the switch to ELD easier would reduce operational costs and increase sales.
TrackOn sets itself apart from the competition with powerful tracking features and unbeatable network performance and accuracy. And this web-based system is also compatible with both 3G and 4G – All of this makes a big difference.
Custom Quote
You first have to know where a product comes from to trust it. Because you will be dealing with them throughout your trucking career, the reputation of the company you choose is vital.
3MD is a US-based company dedicated to providing its customers with the most affordable ELD services. And this newcomer to the FMCSA list is compliant.
The company also has a great fleet management program and an easy-to-use app for your truck. Many great features make this solution a great choice for anyone looking for a low-cost ELD.
Custom Quote
Benefits of Using ELD in your Fleet
Installing ELD devices in every truck in your fleet will not only keep your business stable but can also help you save money.

An ELD device for sale can alert drivers to impending traffic jams and road closures, allowing them to find alternate routes and save time.

They can also help your drivers find more efficient routes, saving you money on fuel.

ELD will also improve your fleet's maintenance information and scheduling.

It also saves time for drivers and managers by reducing paperwork and addressing issues like excessive idling and hard braking.

This will save you money on fuel and brake replacements.
Conclusion
Thank you for reading this article on the latest Eld devices for sale. If you're a fleet manager or owner-operator, we hope we can help you choose a suitable device for your business.
All ELD devices for sale mentioned in this article comply 100% with the FMCSA requirements of the truck eld for sale.
Other solutions include omnitracs eld devices, Qualcomm eld for sale, Garmin eld for sale, and EROAD eld for sale, etc.
The Eld devices for sale you need will rely on the needs of your business as they vary in usability and features. For cost savings, smaller fleets usually seek a basic ELD for trucks for sale solution. And this basic ELD device best buy implies no monthly subscription fee or a free device.
Moreover, if you find the process of finding suitable ELD devices for sale for your business needs too overwhelming, we can help you choose the best option by filling out the form below.