In the ever-evolving landscape of trucking and fleet management, the significance of Electronic Logging Devices (ELDs) cannot be overstated. As a crucial component for compliance and efficiency, ELDs have transformed the way driving hours are recorded and monitored.
In this guide, we'll delve into the world of ELDs for sale, a market brimming with options to suit diverse needs. Finding an ELD that is not only compliant with the Federal Motor Carrier Safety Administration (FMCSA) regulations but also affordable, is pivotal for businesses looking to streamline their operations.
Whether you're an independent trucker or managing a fleet, this article aims to guide you through the ELD mandate and showcase top ELD devices that combine functionality with cost-effectiveness.
Understanding the ELD Mandate
The Electronic Logging Device (ELD) mandate, a crucial regulation issued by the FMCSA, came into full effect in December 2017. Its primary goal is to ensure safer roadways by enforcing accurate tracking of Hours of Service (HOS) for commercial drivers.
This mandate led to a significant market for electronic logging devices for sale. The ELD mandate originated from a bill enacted by the U.S. Congress in 2012, known as the "Moving Ahead for Progress in the 21st Century" bill, which included criteria for highway funding and the requirement for commercial trucking vehicles to use electronic logging devices.
To remain FMCSA-compliant, fleets had to start using ELD units, prompting many to buy ELD systems. For fleets that already had ELD systems, they were given until December 2019 to ensure their devices met FMCSA standards.
Choosing the Right ELD: Features and Pricing
Selecting the right Electronic Logging Device (ELD) is a critical decision for any fleet manager or truck owner. When considering ELD devices for sale, it's essential to balance functionality with cost, ensuring you get the most value for your investment.
Key features to look for in ELDs for sale include compliance with FMCSA standards, user-friendly interfaces that simplify log management, consistent performance with minimal downtime, robust connectivity options, and seamless integration with other fleet management systems.
Reliable customer support is also crucial for troubleshooting and queries.
Comparing Top ELD Providers
Choosing the right ELD provider is key to ensuring FMCSA compliance and optimizing fleet operations. Let's examine some leading ELD providers, each with unique features and benefits:
Motive ELD (formerly Keep Truckin)
Motive ELD stands out for its user-friendly design and comprehensive capabilities, which have made it a popular choice in the ELD market. This system is particularly favored for its intuitive navigation, making it accessible for drivers with varying levels of tech-savviness.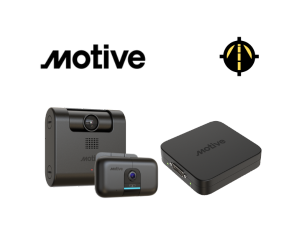 User Experience: Motive's interface is designed for ease of use, simplifying the process of logging hours and maintaining compliance. The dashboard is user-friendly, allowing drivers to quickly access necessary information.
Engine Performance Tracking: An essential feature for proactive maintenance, this helps in identifying potential issues before they become serious, saving costs on repairs.
Hours of Service Compliance: The system ensures that drivers adhere to legal driving limits, significantly reducing the risk of HOS violations.
Real-Time Alerts: These alerts provide fleet managers with instant notifications about critical events, such as potential safety issues or maintenance needs.
Reliability and Compliance: Motive is recognized for its commitment to compliance, as evidenced by its FMCSA self-certification. The comprehensive tracking and reporting capabilities provide fleet managers with all the data needed for effective fleet oversight.
Get Your Motive ELD Here!
Samsara ELD
Samsara offers an advanced and versatile ELD solution, catering to a diverse range of fleet sizes and types. It combines state-of-the-art hardware with user-friendly software to offer an all-encompassing fleet management solution.
Cutting-Edge Hardware: Samsara's hardware is known for its robustness and reliability, ensuring consistent performance.
User-Friendly Software: The software is designed with the user in mind, offering an intuitive experience that simplifies fleet management tasks.
Comprehensive View: The "helicopter view" feature provides fleet managers with a bird's-eye view of their operations, enhancing situational awareness and operational control.
Centralized Map Tracking: This feature allows for real-time vehicle tracking, ensuring accurate and up-to-date information on fleet location and movement.
Flexible and Scalable: Samsara's open architecture makes it a scalable solution, suitable for growing businesses needing to expand their fleet management capabilities.
PeopleNet ELD
PeopleNet offers a sophisticated ELD solution, especially suitable for large fleets dealing with complex operational demands.
Integrated Solution: PeopleNet's ELD is fully integrated, meaning it offers a seamless experience across various fleet management functions.
Robust Data Management: The system excels in managing and processing large volumes of data, a critical need for large fleets.
Advanced Reporting: Its reporting tools are comprehensive, providing in-depth insights into fleet operations, driver performance, and vehicle health.
Analytical Capabilities: PeopleNet's solution includes detailed analytics, offering strategic data that can be used for improving fleet efficiency and compliance.
Strong Customer Support: Recognized for its customer support, PeopleNet ensures that fleet operators have the assistance they need to utilize their system fully.
Free Custom Quote
EROAD ELD
EROAD's ELD solution is particularly noted for its accuracy and straightforward approach to regulatory compliance, making it a solid choice for fleets prioritizing straightforward ELD solutions.
Accuracy and Reliability: EROAD prides itself on the accuracy of its tracking and logging, which is crucial for compliance and reporting.
Ease of Use: The system is designed to be intuitive, reducing the learning curve for drivers and fleet managers.
Compliance-Focused: EROAD's solution is built with a strong focus on regulatory compliance, ensuring fleets meet all legal requirements without complexity.
Grab EROAD special offer here>
Verizon Connect ELD
Verizon Connect's ELD solution is part of a broader range of telematics tools, known for its comprehensive coverage and dependability.
Expansive Network Coverage: Verizon's strength lies in its expansive network reach, ensuring connectivity across various terrains and locations.
Comprehensive Fleet Management Tools: The solution offers a wide range of features, from vehicle tracking to detailed reporting, suitable for larger fleets requiring in-depth fleet management capabilities.
BigRoad ELD
BigRoad is particularly popular among smaller fleets and owner-operators due to its affordability and straightforward approach.
Affordability: BigRoad's ELD solution is budget-friendly, making it accessible for smaller operations.
Simplicity: The system is known for its uncomplicated interface, appealing to those who need a straightforward, effective ELD solution.
These ELD providers each offer a unique combination of features, pricing, and customer support, catering to the varied needs of the trucking industry. From advanced analytics and seamless integration to user-friendly interfaces and cost-effective solutions, they are equipped to enhance fleet operations and ensure FMCSA compliance.
Free Custom Quote
Benefits of Investing in a Quality ELD
Investing in a high-quality ELD for sale can lead to significant long-term savings for your fleet. These benefits are:
Streamlined Compliance:
Ensures adherence to HOS regulations, reducing the risk of penalties.
Route Optimization:
ELDs help in planning efficient routes, saving time and fuel.
Fuel Consumption Reduction:
Leads to significant savings by minimizing unnecessary idling and optimizing routes.
Simplified Record-Keeping:
Reduces administrative work, saving time and resources.
Improved Fleet Safety:
Enhances driver safety through monitoring and reporting.
Enhanced Operational Efficiency:
With real-time tracking and reporting, ELDs improve overall fleet management.
Conclusion
Choosing the right ELD is vital for compliance, efficiency, and overall fleet management. With a variety of ELDs for sale, it's essential to consider features, pricing, and your specific fleet needs.
We encourage you to explore the options available, compare the offerings of ELD devices for sale, and utilize any ongoing promotions or discounts.
Make the smart choice for your fleet by selecting an ELD that aligns with your operational goals and budget.
If you need assistance in selecting the right ELD, we can help you choose the best option. Simply fill the form below and we'll be in touch soon!