(Last Updated On: July 18, 2023)
Your Truck's ELD device is a critical piece of the compliance puzzle when it comes to staying in compliance with the FMCSA ELD Mandate. With the right equipment, you can take advantage of unique features that will help you keep track of your Hours of service (HOS) and improve your CSA score.
You will be able to keep tabs on the hours you work and how many times you drive each day. The device will send notifications when it is time for a break or if you have exceeded the maximum amount of hours you are allowed to drive in a day.
If you are an employer, the device can help you ensure that all employees are complying with FMCSA ELD requirements. This means that all drivers receive proper training before they begin working with your company or fleet. You can even use the app on their mobile phones so that they can stay up-to-date with any changes or updates made by their employer!
Are There Any Free Eld Devices Available On the Market?
When selecting an ELD device, your priority should be to strike a balance between affordability and effectiveness. While there are several cheap ELD devices available, it's crucial to ensure they can effectively meet your needs.
With a wide variety of ELD options available on the market today, it can indeed be challenging to choose the right one, especially for an owner-operator. To aid in your search, here are some considerations you should keep in mind:
Cost: Opt for an ELD that falls within your budget. This doesn't just include the upfront cost, but also any monthly subscription fees or additional costs like installation or maintenance.
Features: Look for an ELD that offers the features you need. For instance, if your operations require extensive fleet tracking, an ELD with a robust GPS tracking system would be a good choice. Remember, different ELDs come with varying features, and you may not need all of them.
Type of ELD: ELDs come in different types, including BYOD (Bring Your Own Device) solutions and dedicated units. BYODs are usually cheaper as they utilize the driver's smartphone or tablet, while dedicated units might be more expensive but could offer better reliability and durability.
FMCSA approval: Always ensure the ELD you choose is FMCSA approved. This guarantees that your device is compliant with regulations, which is critical to avoiding potential penalties.
As for free ELD devices, remember that they typically come with a catch, like a mandatory monthly subscription. Thus, while they may seem like a bargain at first glance, the total cost of ownership can be quite high. Conversely, cheap ELD devices that require a one-time payment could end up saving you more in the long term.
In short, finding a cheap ELD device that matches your specific needs requires careful consideration. As an owner-operator, you have unique needs that might differ from larger fleets. Make sure to weigh all factors, including cost, features, type, and FMCSA approval, to find the ELD that offers the best value for your money.
Focus On Quality Over Price
There are many reasons why you need to be careful when choosing electronic logging devices based on price. Why?
Some brands are cheap due to the lack of great features and the quality of the device.
Apart from the features of an ELD and the provider's customer support system, the main difference between a cheap ELD and some costly ones can be night and day.
The cash you actually think that you're "saving" by getting the cheap ELD devices could cost you in the long run lost time trying to fix it. Thus, if the device fails to function normally, truckers will be stuck using paper logs until they'll get it fixed or get a replacement device.
And also, they will lose more time uploading the paper log info into the device afterward. And that's if the device even allows for that option. If you can't input the info afterward, then you are out of luck.
Just think about how painless your daily life would be if you spend your money on an ELD that doesn't function regularly. ELD service providers seem to have no hardware malfunction control since a third party provides the hardware. And this means that ELD's simple fix can aggravate the feedback loops.
Cheap ELD devices May Come from Shady Providers
Unfortunately, some of these providers may not be as reputable as they claim to be. In fact, many are based in countries where their business practices aren't regulated by American standards. If you browse cheap ELD devices from companies that are just started in the United States Transport industry, you should be very careful.
Due to the FMCSA ELD mandate, some new ELD providers have appeared out of nowhere in the past few years, trying to offer a multitude of identical ELDs, just at low selling prices. All of these are companies that only want to make a quick profit knowing fully well that truckers/drivers seem to have no choice but to follow the FMCSA ELD mandate. This can make it difficult for businesses to know whether they have a reliable ELD provider that they can trust to provide them with affordable devices.
If you eventually find any ELD service provider and free ELD devices are the only product they provide, try to avoid them, and never look back.
Consider choosing companies with tested and proven industry track records that provide other services such as fleet management, order management, GPS tracking, etc.
Cheap ELD Devices May Lack New Features & Updates
Many ELD providers offering cheap electronic logging devices prices may be working to make a quick buck. And such a company may not invest the money made from selling their cheap ELD devices into their improving e-logs solution.
In the first place, they seem to have enough money to do that, but weeks, months, or years down the line updates and support may be nonexistent. Such e-logs apps may also lack any new features that the FMCSA mandate requires explicitly. ELD features such as geofencing, driver scorecards, and automated IFTA reporting may never be available… The list goes on.
Therefore, while all your competitors are enjoying the fantastic features of their e-logs solutions and other benefits they eventually bring to their fleets, you will be trapped with a featureless e-logs app that could never be updated.
Now, let's look at a few reliable, cheap ELD device providers that have spent a few years in the market.
#1. BIT ELD by Blue Ink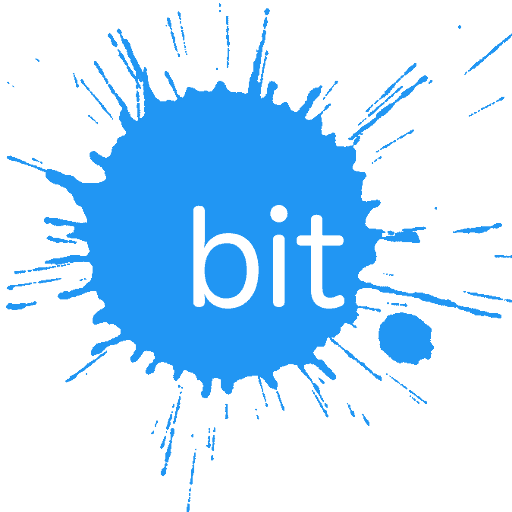 The BIT ELD device is one of those few eld devices that implement an unconventional pricing model that you can quickly find on the market today with no recurrent monthly fees.
You only buy the BIT ELD device at $295, that's it.
You will never have to pay any extra charges for monthly or yearly service. And there is no legally binding contract. Therefore, this electronic log vendor is one of those very few fantastic electronic logging devices for independent truck drivers and small fleets.
If you're seeking to avoid the monthly/yearly subscription plans, most drivers require, BIT ELD will definitely be the best for you.
You can just plug in the device and literally activate it within minutes and without the assistance of an expert or special tools being used.
Features of Blue Ink BIT ELD
IFTA information
Hours of service logs
Driver Vehicle Inspection Report (DVIR)
The device was developed specifically for commercial road truck drivers. And BIT ELD is a very affordable, easy-to-use device (even when you don't have ELD experience).
However, like many other ELD devices, the device doesn't have many extra features, but it's a very cost-effective and credible ELD. The reasonably low cost of owning the BIT ELD made it worth considering for anyone, particularly smaller fleets or owner-operators wishing to get compliant without spending much money without compromising quality. So, this device is a reasonable choice for small fleets that do not need many features for their truck drivers.
Pros
9-pin and 6-pin diagnostic ports
No monthly fees or contracts
Plug-and-play device
Easy to use
Continental AG, one of Europe's leading auto manufacturing companies, produces the EROAD. And this ELD features tools for IRP and IFTA mileage reporting, data archiving, and driver logbook automation for fleet software.
This stand-alone device is one of the most reliable compliance reporting plug and plays solutions. Vehicle inputs are merged with GPS data to create a digital log that can be printed or downloaded by drivers.
But remember that the EROAD is not just an ELD device for logging. It is designed as an all-in-one solution for fleet management.
The EROAD ELD device is a tool for communication, tracking device, e-log, and inbuilt printer. However, data subscriptions, tablets, or smartphones would have to be purchased separately.
Features
EROAD main features include:
Installation – Plug and Play (PnP)
Inbuilt printer for quick roadside inspections
Capability to update the software to comply with regulations
Compatibility with EROAD fleet management software for compliance with FMCSA
Cost & Fees
Perhaps one of the most attractive things about EROAD ELD is that there are no monthly fees. Users who love small monthly payments may choose to spread this system's cost over 36 months.
And this is possible if you prefer to select the so-called FlexPay program, and the device is going to be yours after 36 months (3 years).
Pros
No monthly fees
Highly accurate
Fast and reliable
Reasonably priced
Great tech support
Easy to set up and use
Excellent printer function
Exceptional ELD functionality
Cons
Some users are reporting slow inputs and connection
Driver key could go wrong for some other reason, so you will find it difficult to synchronize it with the program
#3. Garmin eLog ELD
Are you concerned about law violations or weary of manual logs for managing, tracking, and sharing hours of service records?
The Garmin eLog eLog ELD app is one of the perfect solutions you need and the best part is Garmin ELD also has option for no monthly cost.
This ELD app is officially registered with FMCSA, and it's also a free subscription service. The device fits most semi-trucks nicely and works best with 9-pin J1939 and 6-pin J1708 diagnostic ports.
Plugin the device, download and install the app, and you're ready to go. The device app records driver-duty status, and driving time and clearly shows how many working hours you have.
Tip: For easy and quick retrieval when inspections take place, use a USB flash drive.
Features
The Garmin eLog app keeps all your information where it can be easily accessible, not in the cloud.
It enables drivers to avoid trouble by tracking their on-and off-duty hours of service automatically.
And this app also allows fleet managers to track and run multiple shipments and streamline their business throughout the day.
Pros
Many Garmin dezl GPS truck navigators are compatible
Appears to work with many smartphones
Eliminates HOS manual logging
No monthly fees
ELD compliant
Cons
Inaccurate data (time or mileage)
May affect cell phone battery life
Not suitable for Mack and Volvo trucks
Software glitches create freezes or disconnections
The device is not compatible with OBD2 protocol vehicles (SAE J1979)
#4. Switchboard ELD
Switchboard is another company that helped create an ELD app that is of a truly high standard.
This ELD device is so straightforward and easy to use, and the user interface (UI) is very intuitive and easy for both the carrier web portal as well as the driver app and doesn't require training.
However, the Switchboard ELD is indeed remarkably full of stuff to make things easier for drivers and fleet managers, despite the simplicity.
Therefore, this ELD is an instantaneously appealing option for fleets who want a reliable, simple ELD that doesn't break the bank, combined with very lower prices.
Features
In short, with a lot to offer, Switchboard has designed and built a much smoother, user-friendly ELD. Switchboard appears to offer a well-rounded toolbox between the standard, unique, and "coming soon" features, particularly considering the price tag.
The brand is also somewhat new, so some functionalities still need to be added, and some areas need to be improved. And yet it still features pretty solid hardware, useful software, and a perfectly respectable functionality list at a lovely price point.
Switchboard will be pretty hard to beat for those who are interested in keeping down costs while still getting a driver-friendly, high-quality ELD.
The device comes with a remarkably good range of additional features despite a good focus on hours of service logs. However, some essential features not yet supported include engine diagnostics (fault codes), built-in navigation, the capture of documents, and speed/harsh braking alerts.
Furthermore, Switchboard now has some functions that are less common than truck drivers and managers might find helpful. The previously released weigh station bypass system will allow truck drivers with better safety scores to skip the scale house occasionally.
And managers may also choose to start sharing a specific vehicle's GPS location with an outside party (for a limited amount of time). A fleet manager, for example, can share a link to a customer, allowing them to track their load on a map during the next 48 hours straight until delivery.
Cost
Truckers can consider buying an optional $250 Switchboard tablet or have to use their own smartphone.
It's optional to access the web portal of the Switchboard, and often, individual truck drivers can do without it, as they have no monthly costs. A data plan is not included as drivers can use their own device's data plan, or use one for $15/month on the Switchboard tablet.
Pros
Support for Canada and US HOS rules
Great device design and user-friendly
Good Bluetooth connection
And inexpensive
Cons
Clunky Carrier log edits
The Unidentified Driving tools need improvement
Cheap ELDs with no monthly cost
Choosing an ELD with no monthly fees is not only economical but also cost-effective in the long run. If you manage a small fleet and are looking for ways to save, consider investing in these ELDs that demand no monthly charges.
Keep in mind that while they may lack some advanced features, they meet the FMCSA compliance requirements and have essential features like HOS recording and GPS tracking. Here are a few more options:
KeepTruckin ELD – Known for its reliable performance, KeepTruckin offers a basic ELD no monthly fee option. It's a suitable choice for small fleet operators seeking basic compliance without recurring costs.
Samsara ELD – Samsara offers an ELD solution that has no monthly fees. The device is priced at a one-time cost and offers a range of features such as GPS tracking, compliance management, and vehicle diagnostics.
Rand McNally ELD – This ELD no monthly fee option by Rand McNally has a straightforward installation process and features like electronic logging, GPS tracking, and driver performance monitoring.
BigRoad ELD – BigRoad offers an ELD solution that has a one-time cost and no monthly fees. The device is easy to use and comes with features such as real-time tracking, HOS tracking, and inspection reporting.
Garmin ELD – Garmin, recognized for its quality GPS systems, has an ELD no monthly fee option. It features FMCSA compliance logging, GPS tracking, and fleet communication capabilities.
Other options include MasterELD, Switchboard ELD, and GeoSpace Labs.
Final Thoughts
Without monthly fees, using cheap ELD devices would save you a lot of money over the long term. The cheap ELD devices are especially suitable for anyone on a limited income who also want to act per the ELD rule and remain on top of things.
Any of the ELD mentioned above solutions share some common bond: they enable full compliance with the ELD mandate and are also free of monthly charges. And this tends to make them particularly appealing to small fleets. And owner-operators can, however, take advantage of all of these solutions.
It is essential to keep in mind that all these free ELD devices go far beyond compliance alone. They also enable you to start recording and editing HOS, quickly transfer and store logs, capture the diagnosis of your vehicle and more.
Try to take advantage of these capabilities and get back on track. And finally, know the different expenses associated with all of these electronic logging devices prices. There might be system time charges, purchase or lease expenses, access fees, ongoing support fees, and installation expenses, to name a few.
Be careful when trying to purchase from cheap ELD device brands, and make the right decision based on what is the most affordable option but offers the highest value.
If you need help in finding what is best for you to ensure ELD compliance while saving you money, just take a few minutes to fill out our free consultation form, and we will help you to find the best suitable ELD-compliant fleet management system quickly.