FMCSA Approved ELD Devices – List & resources
ELDs (Electronic Logging Devices) have already become a significant part of a truck driver's work. ELDs track their service hours and ensure that everything is handled as per the highest standards. However, they have to be FMCSA-Approved ELD.
Have you wondered which the best ones are? Let's have a look. You can check the complete FMCSA list to ensure that your final choice is among the approved devices.
There are many different types of Electronic Logging Devices on the market, but the goals are the same:
Reducing time spent logging hours on paper
Saving drive time and fuel costs
Allowing dispatch to see a driver's status in real-time
An ELD (Electronic Logging Device) hooks into a commercial driver's engine and logs their hours of service on the road. Currently, all commercial drivers should have implemented the use of Electronic Logging Devices.
1.My20ELD
My20 ELD is an excellent device for ensuring compliance with HOS requirements. It is a simple ELD solution that connects to the truck engine and automatically records driving time.
This compact unit is your co-driver. It will record the hours of service and keep you informed about available capacity and location. This is a beneficial solution for both owner-operators and carrier companies.
It is a BYOD (Bring Your Own Device) system, so you can connect it with your smartphone to check for HOS-based loading opportunities. It is one of the most compliant devices on the FMCSA Approved ELD list. With this installed, you never have to worry about ELD compliance again.
This employs telematics software and hardware devices to record the driver's activity. So it gives the best data to dispatchers and drivers, allowing them to do their jobs more efficiently. Also, it does need special hardware. Your Android or IOS smartphone is capable of running it.
2. Fleet Complete by BigRoad
This is one of the most comprehensive electronic logging devices.
This FMCSA Approved ELD guarantees compliance and efficiency.
The application
n is configured in a manner that alerts the driver if there are any upcoming violations at certain intervals which are measured.
It also provides serious flexibility when it comes to overriding the warnings as well as the violation alerts.
3. BigRoad DashLink
This is another FORMOSA-approved ELD that is simple, flexible, and affordable.
DashLink is pretty much a plug-and-play solution that comes with apps for iOS and Android.
It will connect seamlessly and make it completely effortless for the driver to set up.
Also, it will sync automatically– nothing complicated with it.
There is real-time HOS follow-up as well as comprehensive fleet tracking.
Dispatching Solutions DSI eLogs – This is a cloud-based operation designed to work as a dedicated or a BYOD solution for iOS and Android.
It is one of the most comprehensive apps on the market, for that matter, and it will cost you between $450 and $700 based on the capabilities and the hardware you need. That's the initial fee, and there is a $20 monthly fee.
4. DriverTech DT4000 Rev 7
This is another FMCSA-approved ELD solution for your ELD situation. If you want something comprehensive, this device integrates awesomely and is a very easy FMS – fleet management system. It comes with all the necessary and efficient metrics you might be looking for, and it is pretty robust.
5. Switchboard ELD
Switchboard, a Canadian company, has introduced a new FMCSA-approved ELD… but don't let that scare you. They've patiently waited to release their product and service so that they can fix the mistakes that everyone else has made. Its features and support enable Switchboard to compete against some of the best-known brands in the ELD market. And they're fully compliant in the US and Canada.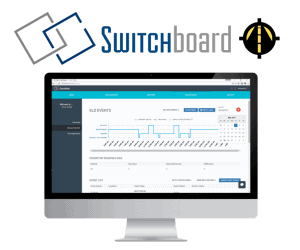 Flexible device and equipment options, ease of use, and an array of useful (and fully functioning) features make Switchboard an excellent choice for smaller fleets and owner-operators.
Some of the features you get from Switchboard ELD are as follows:
Choice of platform, intuitiveness
ease of use, easy-to-read red-line log edits
weekly recaps, DVIRS, engine diagnostics
alerts, messaging, analytics, IFTA reporting
personal conveyance, weigh station bypass
6. Eclipse RapidLog
This product is pretty much a monitor for your electronic logs. The company says it has managed to audit more than 1 billion logs for service hours without making a mistake. This is something substantial.
7. ELDS HOS by ELD Solutions
ELD Solutions are a great source of FMCSA-approved ELD-based devices. These are designed to ensure compliance with a full line of different features. These features include IFTA accounting, GPS tracking, and telematics.
There is no upfront cost; you will get a power cord, case, tablet, ELD module, set-up procedure, or direct installation. There is, however, a direct opening monthly subscription fee.
8. EROAD Ehubo Electronic Logging Devices
An FMCSA Approved ELD is designed with a driver-friendly display with splendid data-transferring capabilities that will facilitate roadside enforcement and reduce administrative paperwork and time.
This dependable, well-designed, and the intuitive in-vehicle digital device is the only device known to have gone through independent testing by the PIT Group, which uses real drivers and actual trucks, ensuring the product can meet every line of ELD mandate. Also, it is one of the best, if not THE best, fuel tax trackers on the market.
Get Eroad Now!
Besides support hours being limited and a smaller screen, you can't go wrong with Ehubo.
9. GPS Insight ELD-2000
This system bundles an alerting, reporting, and GPS tracking device altogether. It is hardwired to an Android tablet with a very intuitive user interface.
The device will also provide messaging capabilities for the drivers and the dispatch to reduce the excessive number of phone calls.
This is a device that features a web-based management portal that's accessible through a PC, smartphone, or tablet.
The initial cost is $650 and a $34.95 ongoing monthly fee. You can also rent.
10. Atlas by HOS Reporter
This is a compliance solution for fleets that are smaller and usually owner-operated. The device has an ELD solution and a fully functional AOBRD solution. This is going to provide you with e-logs right under the necessary regulations.
E-logs are editable, allowing for fewer data to be sent, which is quite convenient. In addition, the device is straightforward to use, quickly integrated, and has a wide range of attractive benefits.
11. HOS 247
This is another compliant ELD that offers comprehensive solutions and packages for small and for large fleets. The package is very convenient and includes a logbook application, free logging devices, DVIRs, a monitoring web portal for the fleet manager, a dashboard for compliance, GPS tracking, and others.
As you can see, when it comes to it, there are many different choices of electronic logging devices. FMSCA approval is necessary for them to be compliant. All of the above have it. These will make your life a lot easier, regardless of whether you are in management or the driver.
The devices and the apps ensure that the proper hours are served so the driver doesn't get tired. This is essential and necessary to ensure that everything is handled as per the highest regulatory standards.
12. ELD Chrome by Pedigree Technologies
The team at Pedigree Technologies distinguishes itself by committing itself to fully understanding the ELD mandate plus meeting its fundamental requirement. The Pedigree OneView platform allows log information importation from the other systems, which uses FMCSA Approved ELD standard file in log format. This feature is exceptionally hardy in mixed fleets that use a combination of ELD systems.
Unique HOS tools, extensive customizable reports, alerts, dashboards on the back-office interface, support of optional external sensors, DVIR, engine diagnostic, IFTA tracking, safety alerts, and strong dedication to customer service make ELD Chrome among the most flexible and full-featured ELDs on the market. They are worth a serious look due to their unique features and Pedigree's focus on the full compliance mandate and customer support.
Keep in mind that the app often requires long training to get used to it, and it is a bit pricey for people who are looking for bare minimum compliance
Free Quotes Now!
13. Blue Ink BIT ELD
Blue Ink Technology (BIT) ELD device has adopted the unconventional pricing model. It is one of the few devices on the market to offer no monthly ongoing fee payment. Instead, the device is bought at $295; there is no monthly cost or contract. This is appropriate for small fleets or independent drivers who do not want the ongoing service plans offered by most electronic vendors.
The BIT offers a lot of ELD mandate compliance without the frills. For example, you can download the free driver app for iOS and Android devices. With just the app, drivers can make manual log status changes, but for the system to be a true ELD, a Bluetooth dongle must record the truck once it is moving automatically.
BIT can support built-in DVIR and basic HOS. It also has recently released vehicle maintenance tracking; it provides detailed GPS breadcrumb tracking and can track state miles for IFTA reporting
14. Omnitracs IVG
Omnitracs is known as one of the best players in the ELD industry. They also have a quicker- one-cable installation, more affordable price tags, and some innovative features.
Once the installation is done, you can be able to get a tamper-resistant connection that is more stable. When it comes to the Omnitracs IVG device, it's nicely balanced between reliability and ease. These are. Some of the features:
Drivers can link IVG on their smartphones through Bluetooth or Wi-Fi. This enables them to perform specific tasks when they are away from the truck, for instance;
Send and receive dispatch messages.
Capture signatures or document images remotely from the phones
Update the trip progress
The IVG contains a voice command system like that of Apple's Siri. By saying, "Hello, Omnitracs." A driver can issue different commands, such as adjusting brightness settings.
Messages navigation
Engine diagnostics
When it comes to Omnitracs products, IVG was a significant step forward. Its features and reliability make Omnitracs one of the industry leaders, and with the IVG as their flagship, it's reason enough to make fleet owners seriously look at them.
Guidelines For Choosing Approved ELD Devices
The FMCSA published strict guidelines regarding FMCSA Approved ELD Devices. Second, the ELD chosen should fit the specific fleet's needs. Otherwise, you may find yourself needing to buy all-new devices for every vehicle in the fleet.
According to FMCSA, these are some essential features to ask about in the ELD device you're considering.
Check our best ELD devices selection and our post about Top e logs for owner-operators and find the best solution for your fleet, such as Samsara ELD.
Time, Date, And Location
An e-log device allows you to create different accounts for administrators and drivers.

The device is integrally synchronized to the engine control module to record data, including vehicle motion and engine power status.
FMSCA-approved device identifies the driver while recording location, date, time, vehicle miles, and engine hours every 60 minutes and does so automatically.
The approved device can record the location of a vehicle while driving for on-duty hours within a 1-mile radius and can reduce the accuracy to 10 miles if the vehicle has been authorized to be used for personal reasons.
The clock is synchronized with coordinated universal time (UTC).
A device that can retain and display data for the last seven days, including the current day.
Accuracy & Quick Reports
Tamper Resistance- It will not be allowed to tamper with the device by erasing or altering it. The original data that was collected by the ELD must remain.
The approved device requires a driver to review any unidentified driver records so they can acknowledge or deny that they were driving during that time.
A compliant device allows drivers to get copies of their ELD records. It should do that whenever needed, whether they share an electronic file or create a printout.
It must support local data transfers through Bluetooth or a USB2.0 port or telematic data transfers through email or other wireless internet services.
Electronic Logging device requires drivers to certify and provide a written explanation every time they need to make edits to driving records, whether it's the driver making the change or another user.
The device requires driver records to be certified at the end of every 24 hours.
Display And Sound Serving As additional Safety Features
The device can display the required standardized collection when asked by authorized safety officials. They can do this by showing the screen display or printing out a graph that includes a daily header, detailed daily log data, and a graph grid that shows any driving duty status changes. The printed graph grid must be at least six by 1.5 inches.
The device provides either a mute option or volume control for any audio features it may have.
The manufacturer has a user manual, instructions on transferring hours of service (HOS) records to safety officials, and troubleshooting instructions for record-keeping and handling malfunctions.
Tips on Choosing Approved ELD Devices
Because not every ELD device includes these standards, you should always check before you buy. Also, don't trust that just because a device claims to be an ELD device will have all of the features required by the FMCSA.
For that reason, we've gathered a few tips to help you find an approved ELD device for your fleet.
Tip #1: Check FMCSA's list of registered ELDs.
To register to be on FMCSA's list of registered ELDs, a manufacturer needs to self-certify that the device complies with all FMCSA's technical specifications. Remember that FMCSA does not certify, approve, or recommend devices on their list.
Even if a device is listed, it may not be compliant. If a device is non-compliant, it will be removed from the list. However, you could be in trouble if nobody else has discovered or reported the problem.
Tip #2: Check for all of the features.
Spend time on the manufacturer's website or perhaps contact their customer service department. Try to find all the information you possibly can find. It's essential to check every feature on FMCSA's list is available on that device.
Even lacking in just one feature makes a device non-compliant. Therefore, one should ensure that the ELD device you're considering has all of them. Otherwise, you won't be able to use it.
It's important to note that there are many devices out there. Many of those devices include Fleet Management Systems (FMS) functions. Those devices may be labeled as ELDs. Although, it can certainly benefit you as the fleet manager to have these functions. FMCSA-approved ELD may not require those functions.
Therefore, you should ensure that the device has all FMCSA-required features. If it also has other great features.
Tip #3: Check on the manufacturer.
Every ELD manufacturer is different. When choosing a company, truckers need to select a company that will provide them with a quality service.
Most importantly, some devices carry a minimum of a 3-year contract. You want to make sure the manufacturer provides high-quality service. On the other hand, you last want to be stuck in a 3-year warranty with poor service.
Start by going to the Better Business Bureau and ensuring that the company is in good standing with them. From there, you'll want to check online reviews about their ELD services as well as their devices from real users.
Many devices offering a monthly subscription ensure the company does not charge any hidden fees. Needless to say, you need to look for a device manufacturer offering strong support for the product.
Comparison Criteria
There are a couple of essential elements to keep in mind when evaluating the prices of electronic logging devices.
Free Electric Logging Device – Not Really
Many of these electronic logging devices are listed as free. While the sound of the FREE device is very appealing, there is a catch. The catch is the big old CONTRACT. The customer will get the devices installed for free. However, the customer must sign up for a contract.
The Devil is in the Contract Details 
The length and requirements of each contract vary by the service provider, so you'll have to check with the provider for more information about contracts. It could also mean that they only offer leasing options, so you may have to pay a monthly fee for leasing their devices and the monthly service fees.
In most cases, if there is no price listed for monthly fees, the provider only offers ELD devices and has no monthly service plan options.
This works because many of the Electronic Logging Devices service providers have a bring-your-own-device (BYOD) option for their service plans, which allows you to connect a different device with their service, something that can save you money in the long run.
Benefits of ELD Devices
ELD has numerous benefits that make fleet operators need to have them and those exempt from it. The benefits include:
Reduced fuel wastage.
With ELD, you can monitor the idle-time tracking of your driver. Hence, you can identify drivers who frequently idle plus for how long, consequently enabling you to save thousands of dollars, as you can track the excess idling, thus reducing fuel wastage.
Identification of reckless driving behavior.
ELD allows you to track your driver's driving behaviors. Are the driving behaviors destructive such as; speeding, excessive acceleration, and hard cornering? Having known the bad behaviors of your driver, you can approach them. Identifying such drivers will reduce fatal accidents; as with the ELD, you must see the problem to attend to it.
Lower insurance premiums.
Fleets with ELDs tend to get a better insurance premium significantly. This is because, with Electronic Logging Devices, fleet safety is increased. Therefore, insurance companies offer better rates than when fleets did not have ELDs.
Also, with ELDs, which have GPS tracking features, there is a lesser risk of a hijacked or stolen vehicle; as a result, leading to insurance companies offer low insurance rates.
Increased safety.
Fleets that have ELDs are considered safer than fleets that do not have ELDs. The FMCSA estimates that with ELDs, 26 lives will be saved and 562 injuries prevented every year. Know with ELD, we have GPS tracking, efficient route management, lack of driver's fatigue, fault-code monitoring, and the timely identification of poor driving behaviors, all of which help to prevent numerous road accidents.
Higher profits
With ELD, you do not need administrative staff, reducing operational costs. As a result, the balance sheet positively impacts decreased liability and better insurance rates. In addition, fleets can improve driver retention rates with proper driver management.
With idle-time tracking, vehicle fault-code monitoring, route management, reduced fuel wastage, and IFTA calculation, among others, fleets can reduce the cost of operations, resulting in higher profits.
The benefits mentioned above are just some of the benefits ELDs offer. With ELDs, you can streamline your operations, maximize profits, increase productivity, and explore new business opportunities.
The ELD also has some cons, which include:
Small firms are at a loss, with the new regulations making it difficult to afford the latest devices and continue paying for the expenses.
The safety improvements are only projected.
Opponents argue that the ELD reduces productivity by reducing the miles traveled. This leads to an increase in spending by hiring more drivers to haul freight.
Drivers oppose being micromanaged by having their every movement electronically tracked.
When choosing which ELD to use, ensure that the specific ELD model you are eyeing is on the FMCSA's list of the registered ELDs. The device needs to meet all specifications of the ELD rule; you can have the vendor verify it. The devices include Motive (formerly KeepTruckin) ELD, DriveELD, Omnitracs IVG, Zonar Connect, EROAD Ehubo, Samsara, Blue Ink BIT ELD, PeopleNet Display.4, and ELD Chrome by Pedigree Technologies, among others. First, we will look at the top 5 ELD product devices.
Top 3 Electronic Logging Devices
Below are the top 3 electronic logging devices (ELDs). It is important to understand that we make a recommendation based on general information. Each driver will like a different device. Each driver will benefit from a different device.
THEREFORE, WE RECOMMEND FILLING OUT THE FORM BELOW. BY DOING SO, YOU WILL GET A TRUE PROFESSIONAL WORKING WITH YOU (FREE OF CHARGE) ON GETTING THE RIGHT DEVICE: 
1st Choice: Motive (formerly Keep Truckin) ELD Device
There are many great things about the Motive (formerly keep Truckin) ELD. For example,  the fact that it is super user-friendly. However,  the most attractive point is its price. Motive (formerly Keep Trucking) ELD devices offer monthly pricing like most eld units. Therefore, you might be waiting for us to tell you the upfront cost of the product, but there is none!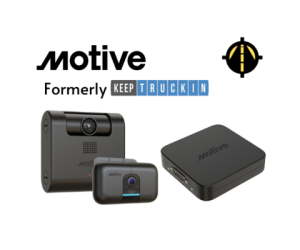 Instead, there are only monthly installments of a mere $35 that you have to pay to Motive (formerly Keep Trucking) over three years. It would be crazy not to buy the product at such an affordable price!
It has the easiest method of driver log editing of the system seen.
There is a simple view of recap hours that is to be gained for the next seven days.
There is a suitable DOT Inspection Mode, which shows a log history to the enforcement officers. In addition, the logs can be faxed or emailed from the app.
Two-way messaging and DVIR are available.
Drivers can take photos of accident damage, paperwork, or anything else and send the images via the app.
Its back office is easy to use plus it's modern. It has standard features such as; messaging, GPS locations, and an overview of HOS compliance. DVIR reports and basic HOS are included. The office personnel can view the driver's log and make suggested corrections easily, although the driver will need to authorize the changes for them to be effective.
Advantages
It's user friendly
Very easy to install
It has more advanced features than other BYODs
Its cost is low
2nd Best: Garmin eLog ELD Device – No Monthly Fee
Garmin Elog Durable Design and Compatibility 
The Electronic Logging Devices are designed to last. The 2.5 oz. The cylindrical device is encased in a sleek black outer shell. The device data is accessible from USB and Bluetooth for quick sharing. The eLog™ also connects and can share driver data with various Garmin GPS units from the dēzl™ series. This means the driver can receive personalized updates and reminders for breaks and remaining time, integrated through the smartphone/tablet app.
The eLog™ costs about $249.99 through the Garmin website. While Garmin currently has only one model of ELD, there are several different Garmin GPS models compatible with the eLog™, each ranging in price from $299.99 to $499.99. This gives Garmin a highly personalized experience, prioritizing driver ease with a friendly user-centered experience.
Get Garmin eLog ELD Now!
3rd Choice: Rand McNally ELD 50® E-Log Device
Smaller fleets pay upfront for the first year.
In other words, Motive (formerly KeepTruck) is an attractive option, especially for fleets who want an easy installment plus a low cost. In addition, its system is easy to use for the drivers and the office staff. Not to forget the list of its advanced features above its competitors.

Rand McNally ELD Offers Great Focus on Service
This service seems more fleet-centered than driver-centered. The Electronic Logging Devices itself is relatively easy to install. However, it can only hold up to one day's worth of data simultaneously, compared to EZ ELD's six-month data storage capability. This means that Rand McNally's ELD 50® relies entirely on the software subscription to function.
Also, if an android phone does not connect within that one-day window, the data does not back up, and earlier data is deleted. This could present difficult situations if the driver ever loses his phone or android device. On the bright side, if a subscription is purchased, the online portal supplies storage for all data, timesheets, and metrics, making up to 6 months' worth readily available from any android device.
So, while there are many perks to Rand McNally's ELD, if you decide to go with this device, be prepared for the possibility of some unknown costs. If you are serious about using Rand's services, perhaps the best idea would be to contact them directly and get a quote.
Conclusion for Electronic Logging Devices
When choosing the ELD that you need, be very diligent because if the ELD is decertified, you will have to find another ELD. This requires money and more time. Most fleets think ELDs are a solution to the FMCSA's ELD mandate compliance, but in a real sense, they are more important than that.
Indeed ELD was introduced primarily for FMCSA's ELD rule compliance. Still, due to telematics solutions, for instance, Motive (formerly KeepTruckin), ELDs are more powerful and serve many different purposes. For example: maximizing profits, increasing productivity, plus exploring new business opportunities. Trucking companies can also grow faster with the information from the ELDs, as the set of correct data enables you to explore options.
An FMCSA Approved ELD will bring tons of merit to your trucking company and will spare you a lot of headaches. But, without overthinking, you should also be aware that they are becoming the necessary industry standard. Unfortunately, this means you wouldn't have the chance to choose whether or not you want to go for it anymore.
To know more about other ELD solutions and GPS tracking systems, you can check some of our full reviews:
Or you can fill out the questionnaire below to get support and consultation to help you decide which solution fits your needs.