Motive Fleet Management Software
From $25 per month
Suitable for fleets
8.7/10
Features & Technology
9.2/10
Pros
ELD compliance
Excellent for improving workflow
App compatibility
User-friendly interface
Has GPS tracking
Cons
Each driver needs a smart device
Can be restricting for drivers
Dispatch can edit the logs the following day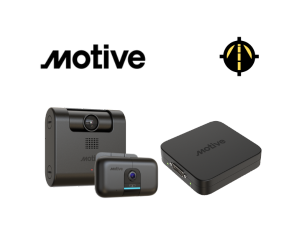 If your company owns a fleet of vehicles, then you are required to maintain a proper electronic log using a motive eld. Drivers are required to adhere to the Federal Motor Carrier Safety Administration (FMCSA) requirements for electronic logging devices (ELD). With a motive eld, drivers can easily track their hours of service and ensure they are following regulations for time driving and time resting between shifts.
Motive ELD is a renowned ELD device that can help monitor your fleet's operations and costs to ensure that you get the most out of your business. What's more, this device can help ensure compliance with safety for your drivers and your company.
Overview
Previously known as Keep Truckin, Motive is an electronic logging device used in truck driving to improve safety, keep accurate data, and ensure productivity and compliance with safety laws. This easy-to-use and affordable device comes with many useful features for fleet tracking and solutions.
Motive offers different categories depending on the size of the fleet you are looking to manage. The size categories available include:
1 to 5
6 to 24
25 to 49
50 to 99
100+
The Role of Fleet Management in Modern Business Operations
Fleet management is crucial for all businesses, big or small. It's not just about tracking vehicles but about running operations smoothly. With good fleet management, businesses can use their resources better, make sure deliveries are on time, and keep customers happy. It also helps in saving fuel, looking after vehicles, and cutting down costs.
In today's world, where customers expect fast service, delivering on time can set a business apart. Motive ELD helps businesses not only follow the rules but also improve their operations.
When we talk about fleet management, we can't forget the drivers. Their safety, health, and efficiency play a big part in how the fleet performs. Modern fleet management tools can give feedback about driver behavior and offer training. This complete view ensures that businesses not only follow the rules but also do well in a competitive market.
How Does Motive ELD Work?
Motive is designed to track the driver's hours of service (HOS), driving time, and record of duty status (RODS). The ELD device can also record pertinent information such as the engine hours, location, vehicle motion, date, the status of the engine power, and the miles that the driver has driven.
The device comes in a small box and is placed on the truck's dashboard. It is then connected to the vehicle's engine through the diagnostic port (ECM) to start recording the driver's information.
The data collected is then transferred to your device through USB, Bluetooth, or cloud, which operates independently of any OS. The other option is to sync the ELD device with an app on your device. This makes it easy to retrieve the data anywhere you are.
Why is Motive ELD a Top ELD Device?
According to an independent ELD review site, ELD Ratings, Motive ELD is considered among the top ELD device solutions in the market, with a user score of 9.0. According to the third-party website, the Motive ELD solution is easy to use.
It also comes at an affordable price and has a lot of features that can help people remain on the right side of the law.
Useful Features
Motive ELD comes with helpful features that ensure efficiency and safety in fleet management. Some of its key features include:
Asset Tracking
Video Safety
Maintenance and Fuel
Outstanding Support
Something else that makes this ELD solution stand out is customer support. Motive has great technical support that is available most of the time and can be reached via email, phone, and social media websites. The support team offers great attention to detail and helps solve the client's issues or concerns right away.
Besides the 24/7 email customer support, Motive also offers blogs on their sites to keep their customers updated on the new features and updates. There is also an online guide that offers useful how-to guides.
This helps to educate customers on the installation procedures for dashcams and other hardware. What's more, customers that choose the Custom plan get to enjoy premium support.
Affordable Way to Comply
Motive ELD is arguably the most cost-effective way to remain compliant in the trucking industry. A good number of owner-operators love that this solution is affordable compared to other solutions.
It offers great value for money considering its price and the features available. Besides, it is designed to scale to meet the needs of both large and small trucking companies.
Key Features
Some of the key features available on the Motive ELD device include:
GPS Tracking
Motive ELD comes with GPS tracking and fencing to help users manage their fleet location. The GPS can track your vehicle's location in real-time.
IFTA Fuel Tax Reporting
Fleet managers can get reports of the exact miles a vehicle travels and they can easily calculate the total distance travelled.
Video Safety
This device has video technology that helps you monitor and keep your drivers safe and also to protect your company. There are intelligent dash cams that can face both the driver to monitor their behavior and the road to track accidents.
Messaging
Motive offers instant messaging, allowing drivers and the manager to keep in contact.
Accurate Fuel Tracking
This feature is included in the Starter and Starter Plus packages. It helps managers get reports on the distance traveled by the fleet of vehicles against the fuel. What's more, it can produce mileage exemption reports.
Driver's Performance
Motive ELD can provide driver's scorecards to help fleet managers make the right decision and judgments.
Truck Diagnostic
The device automatically detects fault codes so you can quickly correct them before an accident happens.
Hours of Service
The Motive ELD device is compatible with the Hours of Service regulations both in the USA and Canada.
Motive ELD Pricing
Motive ELD device comes at an affordable price compared to other ELD devices on the market, without compromising on quality or functionality. Generally, the device costs $150.
For $25 a month, you can get one vehicle in your fleet connected.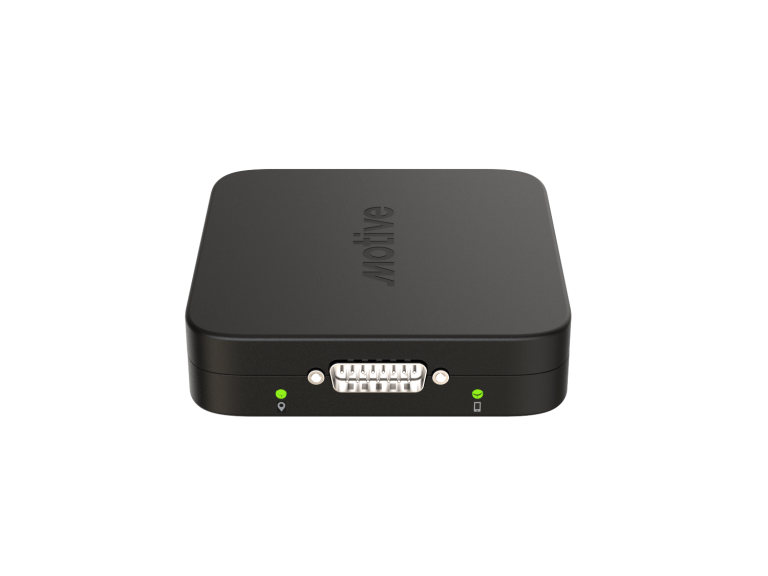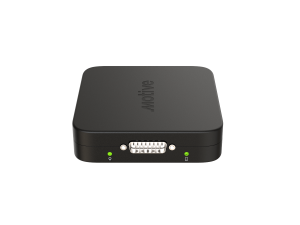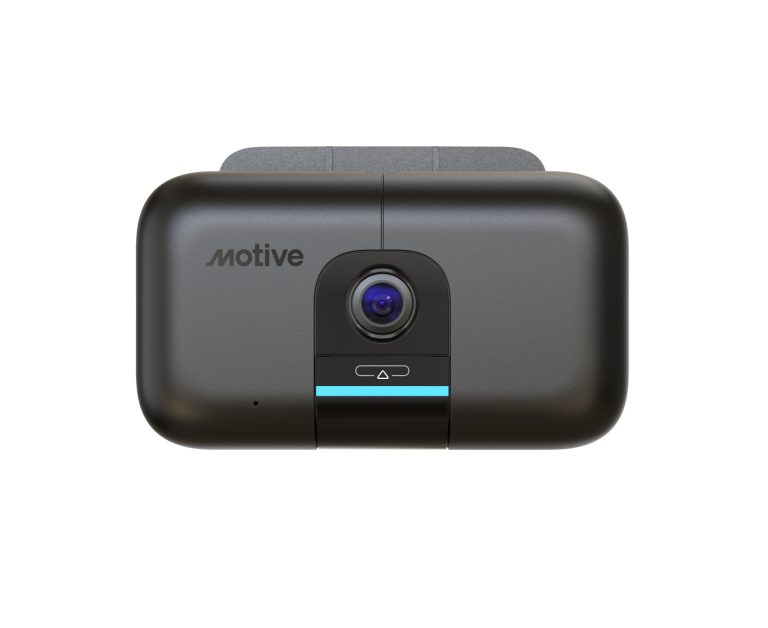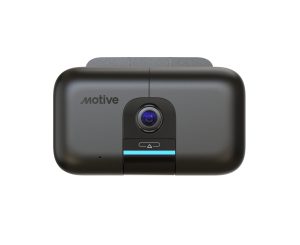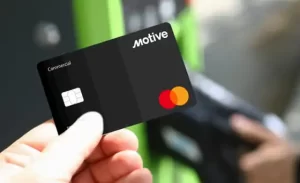 Motive Plans
Although the Motive ELD comes with free hardware, you'll have to subscribe to their plans to get access to their best features. These plans are as follows:
Free Plan
The Free Plan gives you free access to popular features like finding loads and electronic logs. For this, you can get a free app from the Apple App Store or Google Play. You can take advantage of this plan to test the platform and analyze how it works before committing to it.
Motive's electronic log can start from $0 to $50, depending on the features you need.
Sign up here
Starter Plan
The company has a Starter Plan that costs $25 monthly per unit. This plan includes features like real-time GPS tracking, ELD compliance, alerts, geofencing, and document management. These features will help you get started.
Sign up here for current promotion
Pro Plan
The Pro Plan, which is the most popular Motive plan for 20+ unit fleets, costs $40 monthly. In this package are all the features in the Starter Plan plus:
Asset Tracking
Driver scorecards
Vehicle utilization
Facility insights
Built-in Wi-Fi Hotspot
Driver coaching workflow
IFTA fuel tax reporting
Plus MANY more features!
Sign up here for current promotion
Enterprise Plan
For this plan is for 200+ user fleets, users pay $50 monthly. It comprises a comprehensive and customized operating system.
This is the best available plan with all of the bells and whistles. Customers love this plan for the onsite training, driver workflow with TMS, Bendix integration, the integrated and automated fleet management capabilities, and customizable tools such as Driver Hub, custom reports, SSO, Company Switcher, and custom reports
Sign up here for current promotion
A Glimpse into Advanced Fleet Surveillance: Introducing Omnicam
While Motive ELD has become a trusted name in electronic logging, it's worth noting that Motive doesn't stop at just logging. One of its forward-thinking offerings that complement the ELD system is the Omnicam. This state-of-the-art dashcam is designed specifically to cater to the modern needs of fleet surveillance.
Omnicam – Revolutionizing Fleet Surveillance
Harnessing the power of AI, Omnicam offers smart and efficient monitoring, setting it apart from traditional dashcams. Its 360-degree field of view is an assurance that every corner around the fleet is under surveillance, leaving virtually no blind spots. Such comprehensive coverage becomes invaluable in scenarios ranging from accident disputes to safety assurances.
With its durable battery life, managers can rest easy knowing their fleets are constantly monitored, even during long stationary periods.
Omnicam's Role in Comprehensive Fleet Management
What makes Omnicam even more valuable is its harmonious integration with the Motive ELD system. The synergy between these tools provides a holistic approach to fleet management. The AI-driven alerts of the Omnicam, for instance, can notify managers of unexpected vehicular activities, enhancing the proactive management capabilities of the Motive system.
Furthermore, the ease of connecting Omnicam with devices makes it a driver-friendly addition, further solidifying Motive's commitment to offering end-to-end solutions for the trucking industry.
Installation
To use the Motive ELD device, you must first install it in the vehicle. Here is the installation process:
Step 1: Turn off the engine and locate the diagnostic port (ECM).
Step 2: The next step is to attach in place the cables to the diagnostic port, which can be 6-pin or 9-pin for heavy-duty vehicles and OBDI for medium-duty vehicles. Make sure that the collar turns clockwise to secure the pins.
Step 3: Properly attach the other side of the cable to Motive ELD. To secure the cable in place, ensure that you screw down the 15-pin connector's thumbscrews.
Step 4: Once you have plugged in the cable to Motive ELD, the indicator lights should flash and then turn solid red. Then the indicator will turn green on the left side after a minute to show that the GPS connection is successful. If not, then you may want to move it so that it gets adequate exposure to the sky.
Step 5: Once everything is set, use the alcohol swab provided to clean a spot on the dashboard and near the windshield where you will mount the ELD. However, make sure that you do not place it near vents or electrical components as this can cause interference.
How to Operate Motive ELD
Once you have your ELD set, it is now time to start using it to record pertinent information. Here is how:
To add vehicles that you want to track, tap on Options and then click Edit Vehicle.
In the vehicle profile, go to the Electronic Logging Device section and tap + Assign ELD.
Choose the ELD you wish to assign to a vehicle and enter the serial number into the Search ELDS/N field. The serial number of each ELD is printed next to the barcode at the bottom of the device.
Click Save to complete the setup process and begin operation.
Why You Should Keep Motive ELD with Cellular
Usually, drivers may be required to keep driving logs and this means that they have to keep their devices connected using a USB or drive. However, this may not be the case for drivers that are not required to maintain the logs.
However, the Motive ELD device that comes with cellular can continuously track the vehicle's location. This way, fleet managers can track the vehicle's location and get information on fuel consumption, driver performance, fault codes, and IFTA.
This is regardless of whether the driver keeps the driving logs or not. The other benefit of Motive ELD with cellular is that it can send relevant telematics through the dashboard.
Advantages of Motive ELD Device
There are so many benefits that companies in the transportation and trucking system can draw from using the Motive ELD device. They include:
ELD compliance
Excellent for improving workflow
App compatibility
User-friendly interface
Has GPS tracking
Support and 24/7 customer support
Effective for managing a large fleet
Leads to increased profits
Helps to monitor hours of service
Great value for money
Cost-effective without upfront payments
Disadvantages of Motive ELD Device
Like anything else, this device has its drawbacks as well. They include:
Each driver needs a smart device
Can be restricting for drivers
Dispatch can edit the logs the following day
Can affect driver's revenue
Motive ELD FAQs
What devices are compatible with Motive ELD?
Motive ELD is compatible with Android and iPhone or iPad devices. In the case of an Android device, you need a version of at least 4.1 or the latest one. For iPhone or iPad, it should be a version of 8.0 version or more.
 Is it possible for drivers to keep driving time logs?
Yes, Motive ELD can help drivers keep driving time off the logs, which helps account for driving sections in the yard. To ensure this, drivers are required to indicate the yard move or the personal conveyance status and classify whether the driving time is on duty or off duty.
 How can drivers record their driving time with Motive ELD?
To record the driving time, drivers need to connect their mobile device with the Motive ELD device. They also need to choose a vehicle that they intend to record the driving time from the Motive Electronic Logbook Driver App.
Once connected, the device will start to detect the vehicle's movement. This depends on the speed and motion detected if the vehicle is moving at a speed of more than 5MPH.
 Is Motive Electronic Tamper-Proof?
Yes, Motive ELD is tamper-proof and this means that users cannot manipulate their driving time or even change their mobile device's clock. The device can continuously track and record driving incidents even when the driver hasn't connected their mobile device to the Motive ELD.
How secure is the data stored on Motive ELD?
Motive ELD prioritizes data security. All data recorded by the device is encrypted and stored securely. Only authorized users have access to the data, ensuring both driver privacy and company confidentiality.
Can Motive ELD integrate with other fleet management software?
Yes, Motive ELD is designed to be adaptable and can integrate with various fleet management software solutions. This makes it easier for fleet managers to consolidate their operations and data analysis.
Does Motive ELD offer multilingual support?
Yes, Motive ELD understands the diverse needs of drivers and fleet managers worldwide. The system supports multiple languages, ensuring that drivers from different linguistic backgrounds can navigate the system with ease.
Conclusion
We have comprehensively reviewed Motive ELD as an experienced team of fleet management experts. Based on our extensive expertise and research, we find Motive to be one of the top ELD solutions for effectively managing a commercial fleet.
Motive receives high praise from drivers and fleet managers alike for its wide range of useful features, ease of use, accessibility, simplicity, and excellent customer support.
Besides, it is flexible and a great fit for companies of all sizes. Overall, it is worth considering if you want an ELD compliant device that offers the same features as expensive solutions.