GPSWOX
from $0 to $99 monthly fee
Suitable for fleets
9.6/10
Features & Technology
9.1/10
Pros
Unbeatable features
Best quality service for the price
Easy to use and reliable product
Support has been great to work with
One of the cheaper options for fleet tracking
Cons
You can't import geofences in kmz format
(Last Updated On: April 15, 2022)
GPSWOX system is a cloud-based fleet management solution that enables the company to manage and track fleet as well as field service workers in real-time.
Not only will its dashboard allow fleet managers to see the path of the trucks, but it also allows them to monitor vehicle speed, travel history, and gas mileage pattern.
GPSWOX software is a UK-based GPSWOX Company, which was founded in 2014.
One of the GPSWOX software's distinguishing features includes Real-time Reporting, Alerts, POI & Tools, Mobile, History and tracking, Fuel Saving, Geofencing, and SMS Gateway.
The real-time monitoring function includes online monitoring and enabling users to pick the maps to be used, for example. They include Google Maps, OSM, and Satellite.
In this GPSWOX review, we are going to take a look at all its features and benefits.
Overview of the GPSWOX Features
GPSWOX is a multinational company providing fleet tracking solutions, GPS fleet management, and a personal tracker app. These services are used throughout the world by private households and companies.
This technology and system provide GPS Vehicle Monitoring, instant alerts, information, and reporting.
GPSWOX has collaborated with businesses to help them develop their own GPS tracking business with the GPSWOX platform.
The company provides GPS monitoring GPSWOX app with a premium white label GPS tracking software at competitive prices.
With the help of professionals from GPSWOX, you could launch your GPS tracking service, and the company will configure the GPS server and handle all the technological tasks for you.
This fleet management and GPS service provider also provides the required training and technical support.
The company enables businesses to more effectively dispatch drivers, detect problematic workers, track and ensure vehicle and driver safety, and provide customers with precise arrival times.
Businesses who use GPSWOX would easily set it up to trigger alerts when tracked vehicles have collisions, are stolen, have been over-speeding, have unscheduled stops at certain places, and so much more.
GPSWOX Benefits
GPSWOX is a fully integrated, hosted GPS tracking system that helps fleet managers to stay on top of their fleet vehicles, and also enables users to establish their GPS tracking service using white label solutions from GPSWOX.
Also, there are cheaper options for those interested in monitoring a limited amount of assets or looking to test out the program before deploying it.
The GPSWOX comes with Two different choices. You can make them take care of the hosting, or you can host yourself.
To non-technical customers who want to start a GPS monitoring company or control their fleet, both can be excellent choices, with the host being the easier one.
While being a good alternative for private fleets and business accounts, the self-hosted option is the best choice for those who are looking for additional security and control.
The user also enjoys 24/7 customers support
The system is compatible with the most GPS device models
Easy to Register & start tracking assets in less than 5 min
User can track from 1 to 100000 assets in one place using PC, Mobile or Tablet
Users Get High Level of Driver and Vehicle Control
Businesses in the past continue to worry about their employee's whereabouts and behaviors on the road.
GPS software and fantastic apps like GPSWOX have solved that:
Now, businesses can monitor in real-time wherever their drivers, as well as vehicles, are. And know whether they are following the specified or alternative routes or perhaps even away from them.
GPSWOX placed businesses in the driving seat, practically and figuratively.
Save On Fuel Use and Avoid Delivery Delays
GPSWOX can quickly project the best way to any destination you want. GPSWOX will consider the simplest, most economical alternative routes instead.
No more meandering, confusing routes, less fuel use, and less road time for drivers mean better savings, happier customers, and happy drivers who have more time off the roads to relax.
Reduce Accidents
GPSWOX views the path ahead, warning drivers, and fleet managers of possible road hazards, many of which are easily avoided only by taking another route.
Driver's understanding that they are being monitored sometimes makes them more relaxed about safety, improving their willingness to pay greater focus to what is happening on the road ahead and their vehicle situations.
Drivers, as well as vehicles, are spared expensive road malaise, and company owners sleep well at night.
Boost Habits of Driving
Reliable studies reveal unhealthy driving habits, which are now easily solved.
Drivers who exhibit these behaviors would be sent to training workshops for safety; remedial courses are recommended to gain new gainful skills.
Thus, drivers become better workers, and trucks are spared the stresses of poor drivers, and, in the end, companies are gaining more.
Gain insights
GPSWOX warns fleet managers as well as drivers, respectively, about evolving developments that could negatively affect their business operations, particularly in unsafe regions.
Therefore, it enables companies to efficiently operate on public areas on the road around regular military or government activities and take incredibly necessary precautionary measures, including temporarily halting operations if such a step is urgently needed.
Accurate Tracking Software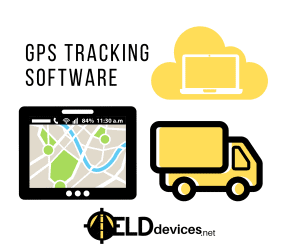 More than 60k worldwide users use this vehicle fleet management solution. Ideal for business or personal use for tracking.
Comprehensive functionality on the GPS server comprises sensors, reports, warnings, etc.
There are many more than 400 GPS trackers that are supported. And the company provides 24/7 international technical GPSWOX support.
For personal or small business needs (tracking 1-50 objects). Users can register in less than five minutes and begin tracking.
The user also gets a free tracking app with limited functionality—ideal for a bike, pet, members of the family through the GPSWOX family locator, smartphone, truck tracking, etc.
The interface of the solution is simple and also provides robust functions. GPS Server supports any GPS tracker app. There are desktop Windows, IOS, and iPhone tracking applications.
GPS Cloud applications
To start your own GPS tracking service or vehicle monitoring–you'll have to pay a monthly subscription fee.
It is a white label GPS tracking technology that runs on remote servers of the vendor. And without huge investments, you can start your GPS tracking service.
The company installs and runs applications for you to monitor the vehicles. They give an uptime guarantee of 99.99 percent for their GPS service.
And they also add your name, style, logo, etc. on your GPS Server. You can handle your clients and charge them.
On-premise GPS software
To start your own trucking company or vehicle monitoring, you need to purchase a license from the company. And you'll get a White label GPS tracker running on servers of your own or vendors.
When you purchase lifetime white label monitoring GPS tracking software, you will save money. There is no monthly charge.
Plus, you can control and monitor limitless user and object numbers.
Key Features of GPSWOX
Private residences and companies around the world are making good use of GPSWOX technologies.
The company GPS server is intended to track vehicles, company assets, bicycle, boat, individual, and smartphone.
And it enables the user to save energy and time on the main business while they're taking care of your vehicle management system and apps.
GPSWOX will provide all the required preparation and further technical assistance.
While there are many fleet management providers out there who offer these kinds of services, none of them provide a feature set as rich as GPSWOX.
Here are just a few of the main features that help GPSWOX stand out from its competition:
Geofencing
POI & tools
Mobile apps
SMS gateway
Accessories
Fuel savings
Family tracker
Notifications
Real-time tracking
History and reports
Why GPSWOX?
Minimize delivery delays
Improve employee's accountability
User can get rid of dubious reporting
The system prevents unauthorized use of vehicles
Through best practice, it helps minimize road accidents
Enable Fleet managers to track and recover lost company assets
Help give useful insight into vehicle usage, road conditions, and driver activities
Those are just a couple of excellent features that differentiate GPSWOX from the competitors; however, the simple fact of the matter is that they offer a realistic approach to GPS tracking.
And this approach not only makes it very easy for fleet managers to keep track of the vehicle, company assets, and their employees, but also offers an unparalleled amount of detail in an easy-to-read layout.
And this brings real advantages and enables fleet managers to simplify their day.
The User Interface of GPSWOX
Another thing that makes the GPSWOX user interface stand out would be its usability.
All displayed on the screen is descriptive and clear, leaving any ambiguity as to what is seen on the screen fully out.
The web site also includes a wide range of custom reports and notifications to be used. Also, the GPSWOX device provides amazingly easy to use geofencing solutions, as well as marked places of interest on the map.
GPSWOX Technical Support
The essential factor to remember when searching for a GPS tracking solution is the help desk support, either to handle a white label solution or to manage your fleet of vehicles.
GPSWOX gives its customers completely free, 24/7 customer support. Many other fleet management providers also skimp on this, and their technical support staff may have limited hours of service.
In a modern technology-driven world, it is incredibly essential to ensure that there is a dedicated team at your disposal to assist you at all hours, should any problem arise.
GPSWOX Pricing
Another principal thing that distinguishes GPSWOX from its rivals is one term – pricing. Many other companies may charge a high monthly hosting fee, even though a large number of devices are involved.
Although GPSWOX does have charges in place depending on the number of assets being tracked, for example, 1-100 for a small flat fee vs. paying for each specific device is depending on a variety of GPSWOX supported devices.
It can dramatically reduce costs for fleet operators tracking large numbers of vehicles.
And may also substantially increase income for those who are using the GPSWOX platform as a GPS platform for their GPS tracking service.
GPSWOX provides various pricing options for SMBs and companies to satisfy specific customer needs.
Get a look at the details, and choose the most reasonable plan for your company needs:
Free Pricing Plan
This subscription plan enables the user to track just only one object in Real-time with a free GPS tracker app for Mobile. And the user has access to Normal technical support.
This pricing plan is free as it allows free vehicle tracking via GPSWOX free GPS tracking platform.
Lite Plan
The lite plan features all Free Plan functions and also comes with Notifications, History, reports, Fuel savings, Geofencing, and POI & tools. This subscription plan costs $2.99/month (paid yearly).
Basic Plan
This pricing plan comes with all features of the Lite Plan, and it allows the user to track from one to five objects. The basic plan subscription costs $9.97/month (paid yearly).
Pro Plan
The pro plan comes with all the features of the basic plan plus SMS gateway and Accessories & sensors. And it allows the user to track between 1-50 objects. The pro plan subscription costs $49/month (paid monthly).
White Plan
This pricing plan comes with all features of the Pro Plan, plus Unlimited tracking objects and Prioritized technical support.
Other features of this plan include Your domain & logo, API access, Branded apps, charge your customers, add custom features, Database backup, Modify design, Admin tools, and Unlimited accounts. The White subscription plan starts from $99/month (paid monthly).
This fleet management solution is best suited for businesses operating a fleet of trucks or people and trying to keep track of them regularly. These would cover several different forms of companies, such as:
Road haulage companies
Logistics companies
Cleaning companies
Courier companies etc.
User Reviews
GPSWOX platform is a solution for asset tracking providing fleet management solutions for small, large, and medium fleets.
The company represents businesses in various markets like Europe, Asia, the USA, Africa, and Australia.
Transportation, wholesale and distribution, home utilities, construction, food & beverages, and manufacturing firms are only a few sectors that use GPSWOX.
Though the company doesn't have a profile with the better business bureau, however, GPSWOX has overwhelmingly positive reviews is almost all reputable review sites such as Trustpilot, Capterra, and Software Advice, etc.
The user commends the company pricing plan flexibility that fits all budgets, the features, and reliable technical customer support system put in place by the company.
A user show dissatisfaction with the GPS due to inaccurate times. And apart from this, there is no other negative review of this fleet management solution.
Pros
Unbeatable features
Best quality service for the price
Easy to use and reliable product
Support has been great to work with
One of the cheaper options for fleet tracking
Cons
You can't import geofences in kml or kmz formats
Conclusion
Presently, many companies offer GPS tracking services; however, one of the GPS tracking company with the growing feature set is undoubtedly GPSWOX.
The company is definitely among the most reliable fleet and assets tracking tools on the market today while at the very same time being inexpensive and giving resellers the option to white label the product entirely.
The main advantage of using a GPS tracking system like GPSWOX is getting information about your trucks, workers, bikes, and so forth in real-time.
And this includes not only the location of certain items and somewhat more specific details such as speed, exact location, consumption of fuel, and travel history.
This data offers fleet companies a very detailed description of how their workers work in terms of performance and profitability, as well as providing a full audit trail of past and current events.