HOS247 ELD
From $19 monthly fee
Suitable for fleets
7.3/10
Features & Technology
6.4/10
Pros
Reasonable price
Free ELD if you pay 1 year in advance
Easy to install
Good Customer Service
Cons
If you need more features the price increases
Some users report problems with the App
HOS247 is an ELD company accredited by FMCSA that serves the United States, Mexico, and Canada.
The company's all-in-one trucking technology platform provides e-log compliance features, GPS tracking, driver-vehicle inspection reports (DVIR), fleet management, vehicle diagnostics, reporting of IFTA miles, and fleet maintenance alert.
Also, HOS247 is enhancing its offerings with an AI-powered Trucking Dispatch system currently in development.
This system aims to integrate advanced communication and automation tools for managing logistics operations and transportation networks, further streamlining the dispatch process.
The hos247 apps include broker-connected load matching, automatic driver assignment capability, an automated confirmation of delivery, paperwork management, and simplified communications center logistics.
Overview of ELD HOS247 Review: Main Features
HOS247 ELD provides some additional optional functions such as GPS tracking as well as reporting of IFTA. The hos247 app can also be used with any Android tablet or smartphone connected to the web. The hos247 app for iPhone is also available on the app store.
The company also provides an all-in-one software option – the Dedicated ELD. And It takes just under a minute to install the device. When the Dedicated ELD device plugs into a truck's ECM port, it automatically records driving hours, miles, and other details.
Also, the hos247 logbook app communicates to the ELD via Bluetooth and shows a driver's reported driving time.
Vehicle Diagnostics and Maintenance
The hos247 LLC solution helps to streamline vehicle diagnostics with its detection of fault code and Fleet maintenance real-time alerts. This help in Reducing vehicle breakdowns by scheduling preventive maintenance.
GPS Fleet Tracking
The hos247 also helps in Increasing fleet visibility through real-time GPS tracking.
This fleet management solution provides full fleet visibility and enhances productivity with an advanced 4G LTE GPS tracking system and intuitive management portal to boost fleet operations.
Automatic HOS– Automatic hours of service calculation and violation alerts. Besides, the driver could get an Automatic recording of driving time, miles, and locations.
DOT Inspection Mode– Simply show logs on your phone or tablet.
No printer is needed.
Multiple HOS Rules– Compliant with multiple HOS rules, including Property/Passenger 60-hour/7-day & 70-hour/8-day.
Electronic DVIR – Vehicle inspection reports are created and submitted in seconds.
Compliance Monitoring– Monitor your drivers' hours of service logs and DVIRs. Receive alerts to prevent violations.
Fleet Tracking- Track your vehicles in real-time and view their location history.
IFTA reporting– Automatic IFTA state mileage reporting saves you time and money.

Access Permissions– Manage permissions for fleet managers, compliance officers, drivers, accountants, brokers, and customers
Get your Quotes by inquiring about the next form: 
The Components
Logging Device – Affordable and easy to install logging device. Simply plug ELD into a vehicle ECM port and start
recording driving hours and miles automatically.
Logbook App – Easy to use app for managing hours of service logs. It connects to ELD via Bluetooth and displays recorded driving time to a driver.
Tablet/ SmartPhone – OS 247 ELD & App work great with most Android 3G/4G tablets
and smartphones. Use your own or purchase devices and data plans from the company.
Installation of the Connect ELD
HOS 247 ELDs are installed within minutes. Follow the following steps to complete the installation process
1. Locate ECM (diagnostic) port- Simply plug the provided cable into a vehicle ECM (diagnostic) and attach the other
end to the ELD device. The dual fastener is provided for dash mounting.
2. Install ELD– Log in to HOS 247 Logbook App on your tablet/smartphone with a username and password created during a signup process or provided by a fleet manager.
3. Log into HOS 247 Logbook App – Select a vehicle from a list of available vehicles, and your device will attempt to connect to ELD via Bluetooth. The green Bluetooth indicator at the top right corner means you are ready to use ELD.
Driver Details
Hours of Service – View the current log graph grid and last 14 logs. Click on a log
to see log details. Click "More" to view historical logs.
Driver Logs – Monitor violations and errors in real time. View past
violations and mitigate compliance risks.
Violations & Errors– View driver contact information, current or last known
vehicle, and location
Location History
1. Breadcrumb Trails – View vehicle location history with breadcrumb trails
2. Route Points – Driving time and distance between stops are calculated automatically
3. Street View– View location surroundings via google map
IFTA Reporting
1. Vehicle Miles – Vehicle state miles are calculated automatically
2. Total Miles– Total miles per state are calculated automatically
3. Calendar – Run miles report for a specific time frame, quarter, or entire year
HOS247 4G Fleet Service Management solution
HOS247 offers an inexpensive 4G fleet management solution with many other advantages.
Once you register with hos247 services, a special account manager is usually assigned to you. This would be the individual you will approach with questions or complaints whenever you need guidance on how to run your system.
And the hos247 manual is also available online for guidance. The hos247 customer service department is multilingual, so they can better serve their clients in English, Spanish, Russian and Polish.
Advantages of the 4G Lite Fleet Tracking Solution
The hos247 4G Lite GPS Fleet Tracking Solution has some advanced advantages for carriers.
Gain Better Control Over Your Fleet
To get better control of their fleet and all other company assets, motor carriers need 4G technology. The hos247 fleet management solution with built-in GPS tracking will do wonders for your fleet productivity. You will dramatically improve the result for your company by reaching out to these solutions and improving business performance.
Fuel Costs Reduction
The hos247 fleet management solution' GPS feature helps to boost the business bottom line by reducing the cost of fuel.
This solution will alert drivers and fleet managers when the driver is reaching the current speed limit.
The fleet managers would often note whenever the vehicle engine has been idling for too long, indicating that the driver uses the vehicle as an air-conditioned space for relaxation.
These factors could indicate huge fuel waste; however, these costs can be reduced by the proper vehicle service management system and GPS tracking.
Limit The Number of Unauthorized Uses of Company Vehicles
Many truck drivers are bound, at a certain point, to push the limits of their actions while being unsupervised.
However, with excellent tracking software, fleet managers can reduce the number of unauthorized uses of company vehicles using hos247 GPS tracking and 4G technology. This vehicle tracking solution helps in eliminating things like running personal errands, speeding, idling, lunch long breaks, and much more.
Improved Security Against Vehicle Theft
If the company vehicle is ever stolen, then hos247 GPS tracking software will alert you and track the truck's location. Likewise, if a fleet truck is active during unauthorized hours, fleet managers can also be immediately notified so you can apprehend the crook quickly.
Helps to Facilitates Better Customer Experiences
Fleet managers can simplify company operations with advanced fleet management software and offer better customer experiences. Your fleet office personnel and dispatchers can make accurate predictions of the arrival time more precisely.
In the meantime, the commercial fleet company benefits from having a variety of satisfied customers who would patronize the company repeatedly.
Core Features of HOS247 GPA Tracking and Fleet Management Software
What features does your fleet company need to help maintain smooth operation all year round? There are many vital features to search for when selecting your fleet's software. Look at all you could benefit from choosing the right type of fleet management software with those features available via HOS247.
The following are the core features of the HOS247 GPA Tracking and Fleet Management software.
Electronic Logging Device (ELD)
Every fleet company needs to meet the ELD mandate that most commercial trucking companies are required to comply with.
And the fleet management solution offered by HOS247 provides ELD to keep you DOT compliant. The platform keeps your CSA scores widely accessible, and you can also conduct any audits quickly.
It also alerts fleet managers and drivers of breaches of coming hours of service (HOS) before they could even occur. And it is thus keeping vehicle drivers and roadways much safer.
GPS Fleet Tracking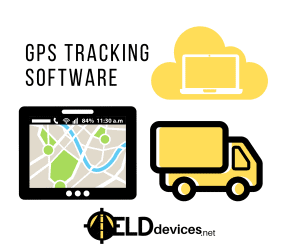 One of the main benefits of HOS247 software is real-time GPS tracking.
Fleet managers and workers at the office can track a company's vehicles faster and more accurately using real-time information. Also, fleet managers can monitor the vehicle's history and see where time was wasted, helping them increase efficiency and income and reduce operating costs.
The advantages of this are pretty straightforward:
you will reduce fuel consumption while extending the life of the engine.
Staying on top of your driver's activities through the GPS fleet tracking system is critical to keeping compliance with HOS.
A fleet company can avoid hours of service violations by monitoring the drivers and their vehicles.
The hos247 integrated ELD solution helps you to remain DOT compliant.
IFTA Mileage Reporting
Does recording the mileage data from your trucks and matching it with fuel receipts sound like a hassle?
Fleet managers would welcome the chance to simplify their IFTA fuel tax recording using suitable software.
The hos247 fleet management solution will run the statistics, including distance covered by the state, total fuel purchases for all vehicles, and much more.
This FMS solution can even bulk upload receipts or have drivers submit their receipts via the mobile application.
There will be less potential for human error with the hos247 fleet management solution at hand, and one single click will create error-free reports.
Dispatch
Assigning drivers to a particular task and customer may be a time-consuming undertaking. Dispatchers spend thousands of hours making phone calls to arrange pickups and drop-offs. However, the right tools will make that a thing of the past.
The hos247 dispatch solution that operates as part of a fleet management process provides dispatchers with direct access to real-time information about the location of their trucks compared to their customers.
This feature helps dispatchers to assign jobs more quickly and keep their customers happy.
Dispatchers may track such assigned jobs in progress from the comfort of their office and mark them as accomplished one after the other.
All of these features are proven to boost customer satisfaction and keep the back-office staff in touch with the drivers of the vehicles.
Rescue One20 F-ELD and ZED Connect users
Support is provided by HOS247 to tens of thousands of ZED Connect and One20 users who have lost access to the Electronic Logging Device (ELD) Trucker Logbook application.
Dzmitry Kukharau, the founder and CEO of HOS247, was quoted as saying, "We are known for taking care of neglected and abandoned ELD customers. Last year, our team rescued hundreds of carriers and owner-operators after electronic logbooks provider One20 Inc had discontinued operations."
In addition, since the ZED ELD smartphone app stopped working, many customers began using the HOS 247 platform. In addition to that, the company provides free FMCSA-approved logging hardware for ZED ELD clients who subscribe to a logbook for four months.
Benefits of HOS 247 ELD System
Here are some considerations why carriers choose HOS247 when they need electronic logbooks.
No contracts
HOS247 was there for a fleet company when other ELD providers failed them. There is no need, therefore, to lock customers into contracts. You can opt out any time you wish.
100% Moneyback
The company claims to provide hassle-free refunds if customers are not 100 percent satisfied. Customers will return the ELD for reimbursement within two weeks.
Multilingual support System
The company claims to provide reliable, multilingual hos247 support in English, Spanish, Russian and Polish.
Help to Stay compliant with FMCSA
Fleet management solutions such as GPS tracking, vehicle maintenance alerts, and dispatch technologies help a commercial fleet company run more efficiently, focusing on improving their business rather than administrative tasks.
Ease of Use
The HOS247 ELD app is easy to use, and drivers and owner-operators commend it on Google Play Store.
Pricing
HOS247 provides robust fleet plans for all fleet sizes: whether one truck or 500 vehicles. It offers 14 Days Trial with a MONEY BACK GUARANTEE.
The company offers three categories of pricing models.
ELD Compliance plan at $19 per month/vehicle
ELD Track Plan at $22 per month/vehicle
ELD Plus plan at $25 per month/vehicle
All three plans include a Free Logging Device, Electronic Logbook, Electronic DVIR, and Fleet Manager Portal. However, IFTA reporting and GPS Fleet Tracking are included in the ELD Plus plan. GPS Fleet Tracking is included in the ELD Track plan.
User Reviews
The hos247 eld Logbook receives a lot of positive hos 247 reviews from its user on the Google play store.
Previously, some users disliked how the app functioned due to a connection issue. However, in recent years, the company has up its game, and everything is back on track. Some users commended the app's ease of use and responsive customer support provided by the company through HOS247 phone number and online.
The only downside is that the company didn't have a profile on the Better business bureau, and there are no HOS247 eld reviews on any reputable online review sites except google play store. However, the company maintain a good relationship with its customers and provide quick reply to their inquiries.
Pros
No contracts
100% MoneyBack
Easy to install
Reasonable price
Transparent pricing.
Good Customer Service
Suitable for Fleet of all Sizes
Cons
If you need more features the price increases
Some users report problems with the App
Frequently Asked Questions about HOS247 ELD System
What countries does HOS247 serve?
HOS247 serves the United States, Mexico, and Canada, offering comprehensive ELD solutions in these regions.
Does HOS247 offer GPS tracking?
Yes, HOS247 provides real-time GPS fleet tracking with advanced 4G LTE technology for enhanced fleet management and visibility.
What is HOS247's approach to vehicle diagnostics and maintenance?
HOS247 streamlines vehicle diagnostics with fault code detection and provides real-time alerts for fleet maintenance to prevent vehicle breakdowns.
Is the HOS247 logbook app compatible with both Android and iOS devices?
Yes, the HOS247 logbook app is compatible with Android tablets and smartphones, as well as iOS devices, and is available on their respective app stores.
Are there any contracts or long-term commitments with HOS247?
No, HOS247 does not lock customers into contracts, offering flexibility and a 100% money-back guarantee within two weeks.
How does HOS247 ensure FMCSA compliance for fleets?
HOS247 provides an ELD solution that complies with FMCSA regulations, offering features like automatic hours of service calculation, violation alerts, and electronic DVIR.
Conclusion
HOS247 ELD solution ensures compliance with FMCSA and guarantees outstanding safety and efficiency for any size of commercial fleet. HOS 247  offers a unique ELD system to ensure that your driver complies with the FMCSA ruling. Also, it delivers superior safety and productivity for any size fleet.
ELD HOS 247 provides a complete system that includes a logbook app and a standalone logging device. Those components and the driver's smartphone provide a robust system. The HOS247 hours of service e-logs application and electronic logging device are the perfect choices for owner-operators and small to large fleets companies.
Moreover, if you find choosing a suitable ELD for your business challenging, kindly fill out our free consultation form, and we will get in touch shortly.