PeopleNet Fleet Manager
Quoted Based
Suitable for fleets
7.4/10
Features & Technology
8.5/10
Pros
Great quality
Easy to install
Excellent support
Cons
Users claim that it's too expensive for a small fleet
The only issue that some users report about PeopleNet is customer service; however, the customer service used to be top-notch after the buyout by Trimble® 
(Last Updated On: November 23, 2021)
What Is PeopleNet Fleet Manager?
PeopleNet Fleet Manager is a fully-featured platform for fleet management and it's intended to serve small to medium-size fleet companies and large fleet businesses.
The PeopleNet fleet manager app provides end-to-end solutions designed for the Web App. And it also provides one-place fuel management, dispatch control, routing, workforce management, as well as mileage tracking.
As a state-of-the-art platform for fleet management, the PeopleNet fleet manager is designed for both small and large fleet companies.
This SaaS oriented fleet tracking solution, together with a tire, fuel, driver, staff management, provides outstanding capabilities such as accident alert and vehicle GPS tracking.
The product is also back up with an outstanding PeopleNet fleet manager customer service team.
Overview of PeopleNet Fleet Manager
PeopleNet is a software for fleet management that offers end-to-end vehicle monitoring services.
This technology is advantageous for commercial fleet transportation companies, and users can access the service anywhere in the world.
With this solution, users get a powerful GPS tracking feature to keep you on track and focus on vehicle telematics.
PeopleNet Fleet Manager also works on navigation, travel monitoring, safety control, routing, and compliance. And the software's mapping system is robust, which always keeps your truck on the appropriate route.
This solution provides drivers with the fastest means of reaching the destination, thanks to its powerful GPS tracking feature. Also, it will alert you in case of a traffic jam.
This fleet management solution is ideal to buy, and you'll also get a cash-back guarantee of 100 percent. The smartest thing is that it stays continuously updated, ensuring that users are using a new feature every day.
Most of its competitors will charge you for annual fees; however, the fleet manager of PeopleNet, doesn't require any annual fees.
Features of PeopleNet Fleet Manager
In this PeopleNet Fleet Manager Review, we are going to talk about one of its nine core features, one after the other.
1- Dispatch Management
A strong dispatcher moves quickly communicates well and ensures drivers get jobs done. PeopleNet Fleet Manager software speeds up the process from beginning to end, routing to proof of delivery.
Its dispatch management features ensure that more jobs are done on time, and productivity can be sustained at a high level.
The dispatch module manages the process, orders deliveries, and costs of a fleet to minimize rework and boost revenue.
Dispatch and Scheduling
The PeopleNet Fleet Manager is a solution with robust scheduling and dispatch capabilities that promote and make dispatch operations more effective.
Through optimizing the dispatch and increase the flexibility of schedules, the PeopleNet Fleet Manager allows the fleet to get more jobs done as quickly as possible.
This fleet management solution will help fleet managers to track their workforce and deploy them directly as needed.
Thus you can send remote workers tasks depending on their geographical area, availability workload, and also track the assigned task from start to completion.
The back office may also assign tasks to themselves to ensure that customers are well looked after. The dispatcher will be updated about the availability of a worker by enabling your team to clock-in, start break and clock-out regularly.
Upon completion of the job, drivers can submit their preset form message back to dispatch, signaling delivery proof. And for fast identification, all forms are linked to job numbers.
As well, each form is inscribed with location and time, thus helping to create a viable accountability structure.
This dispatch management points out potential inequities in dispatch and job assignments. Its help drives continuous improvement, cutting down on lost time and wasting fuel.
Reports could be run on request or automated daily, weekly, or monthly.
2 – Employee Management
The employee management system of the PeopleNet Fleet Manager is an information system for handling employee data within a company for a variety of reasons including improving efficiency, raising performance levels, reducing costs and mistakes, generating more income, and so on.
This feature keeps track of driver behavior and keeps the data associated with it. The PeopleNet Fleet Manager keeps the driver information up-to-date from a central location, coordinated and easy to access.
Having qualified drivers behind the wheel reduces the likelihood of accidents and saves fleet costs up to 12 percent. And That is why driver output tracking would pay off.
If a truck driver shows a dangerous driving sign, acts fatigued or distracted, you will be capable of taking urgent action.
The PeopleNet Fleet Manager investigates driving patterns by using a built-in accelerometer to calculate g-force.
Thus, this telematics solution provides information on driving parameters such as acceleration, braking, and cornering.
3 – Fuel Management
The PeopleNet Fleet Manager's fuel management feature monitors a vehicle's fuel tank and creates reports on fuel management.
And this makes it possible for the back office to plan routes and facilitate drivers efficiently. And it ultimately helps to lower the fuel costs. The fuel management module comes with the following features.
Track Engine idling
Vehicle engine idling is one of the most critical fuel-guzzling activities. Several trucks are idling up to eight hours a day, which leads to higher maintenance and fuel costs.
And in the long run, monitoring and reducing idle time is key to reducing fuel costs. Besides, the climate is affected by the unnecessary idling of engines.
As a result, many states in the United States have passed anti-idling local policies that only allow three to five minutes of idling on average.
Fleet managers can use PeopleNet Fleet Managers to set alerts to monitor idle time, which will inform the back office each time a truck idles over a selected duration of time.
Informative data on the number of time drivers leave their engines running also help to manage driver behavior to avoid potential idling.
Remote Monitoring of Fuel Tanks
The PeopleNet Fleet Manager uses vehicles ECM to gathers all kinds of data about vehicle performance including calculation of fuel quantities.
The vehicle ECM gives the dashboard information about miles per gallon and flashes the fuel indicator as a signal for a refill.
This fuel management system gains access to its data by tapping into the ECM, and the fleet managers can, therefore, monitor fuel usage.
Support with GPS location data, once the fuel consumption peaks, the software can distinguish stages in journeys.
Fuel management Reports
This feature collects information about any purchase made of fuel.
Thus, by keeping a close eye on such a data, fleet administrators can easily spot illegal purchases and set limits on each fuel card: the volume of transactions, the amount of fuel, and sometimes even the type of fuel they can buy.
The PeopleNet Fleet Manager assists in calculating the amount of tax owed or tax credit for each State, in assessing the tax liability for each State and in monitoring the distribution of funds.
And you are required to submit quarterly fuel taxes through its IFTA base jurisdiction once your vehicle is registered in one state.
4 – GPS Tracking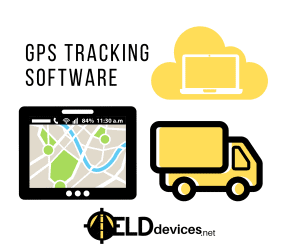 GPS vehicle tracking and fleet management solution is crucial. Once you have a PeopleNet Fleet Manager in your fleet, you can access any of your vehicles ' real-time location and movement.
Through the PeopleNet Fleet Manager telematics system, this information can be obtained so that you can understand exactly your vehicle location, where they were when they started the trip, and where they stopped and also how long they spent there.
In addition to increasing efficiency, you would also boost customer satisfaction, as you will be able to inform consumers of vehicle departures and arrivals time.
5 – Incident Reporting
The PeopleNet Fleet Manager has features that report emergency roadside assistance, vehicle theft warnings, and remote tracking to protect your vehicles and drivers.
Therefore, fleet companies would protect themselves from unsubstantiated claims by being able to track the time of arrival, speed, and more.
Road Hazard Alert
The PeopleNet Fleet Manager Warning systems keep drivers updated about the condition of the road, the weather, and a last-minute change on the route in real-time.
These features alert vehicle drivers immediately when they are about to approach possible weather hazards on the route.
If drivers involved in an accident, the PeopleNet Fleet Manager allows the capture of necessary data live from the field that will further back up claims, repairs and risk assessment.
Fleet administrators can, therefore, monitor the progress of the accident which includes the cost of repair using the software.
Also, the system will evaluate the incidents and produce information on potential hazards.
6 – Maintenance Management
The PeopleNet Fleet Manager's vehicle maintenance features perform routine check-ups and warn about the required diagnostics.
The feature analysis function gains insight into how the truck is running and which parts need to be replaced. It provides users with company information such as the vehicles due for scheduled maintenance.
Driver Vehicle Inspection Reports (DVIR)
DVIR is, based on the FMCSA requirements, logs with comprehensive vehicle operations and safety issues that have to be checked out during vehicle safety inspections.
Therefore, the fleet administrators can quickly identify, organize, and track vehicles that need regular or urgent maintenance when a report is submitted.
If a report indicates that maintenance required, DVIRs add notes and updates from a mechanic.
Sorting out DVIRs reports on faulty vehicles, repaired vehicles, and those certified as repaired – provides excellent transparency in fleet aspects.
Maintenance alerts
The PeopleNet Fleet Manager offers automated diagnostic notifications for the engine, monitors maintenance records, and also sets reminders for changes in oil and other preventative maintenance.
If vehicle engine failure occurs, the system will always be there to allow the driver access to a repair center network.
7 – Routing
The PeopleNet Fleet Manager routing component uses data collected through telematics to provide real-time vehicle location updates to a fleet manager, with status updates from wherever they may be.
The PeopleNet Fleet Manager GPS tracking feature makes it possible for fleet managers to monitor and study the trucks in the fleet.
Tracking helps in detecting whereabouts of a vehicle and capture the trip data for further study such as optimizing the route, driving speed, idling patterns, etc.
This functionality provides different alerts about the location of the vehicle: once the trucks depart after it leaves specified boundaries or works during off-duty hours, and so on.
When streamlining the route, the stop durations, vehicle capacity, and lunch breaks are essential factors to take into account. Therefore, the PeopleNet Fleet Manager sent alerts on any road disruptions on time.
This fleet management solution capability of route optimization plans efficient routes by evaluating the quickest and most fuel-efficient routes across each stop.
And pairing fuel management system with route optimization saves both time and fuel costs.
8 – Tire Management
This PeopleNet Fleet Manager for fleet maintenance also provides real-time data on both tire pressure and tread depth across the whole fleet.
The system is intended to track tire pressure and tread depth in a detailed and continuous way.
Through added safety, full cost reporting functionality through customizable reports, and enhanced fuel economy, this solution helps fleets to optimize the tire life.
"The data is monitored by the position of the wheel and load the information in the database automatically and that is what fleet company customers want.
9 – VIN Lookup
The PeopleNet Fleet Manager tracking features identify vehicles with VIN, based on their Vehicle Identification Number (VIN). The VIN is a code that is unique to every vehicle and can be equivalent to a fingerprint.
Through access to the VIN of a truck, fleet managers can find relevant information such as when or where the vehicle was made, whether the manufacturer made any recalls.
And it can also assist with the recovery of vehicles in the event of theft. For fleet operators, implementing VIN lookup can be useful for better planning and handling of their fleets.
The system detects a valid vehicle reporting VIN and saved it automatically. And this could be checked for every kind of vehicle within your fleet.
Furthermore, the PeopleNet Fleet Manager VIN lookup feature contains certain vehicle-specific details depending on the vehicle's specific model. Which gives fleet operators a range of valuable data.
Pricing
The PeopleNet Fleet Manager does not state its pricing publicly, and the company isn't offering a free trial of this solution.
Get in touch, with PeopleNet, through PeopleNet contact, for more information on the PeopleNet Fleet Manager cost. You can also fill out our questionnaire below to get a free consultation for the best ELD solutions to fit your needs.
User Reviews
The users who give PeopleNet fleet manager reviews commend the PeopleNet fleet manager support system for fixing service interruptions much more quickly, and the company's outstanding service quality.
Some users said that when mistakes are made (like request a wrong route), support often seems unable to reverse the error quickly. Users also dislike the expensive pricing plan, which can puts smaller fleets into a cash crunch.
Overall, the fleet management solution received many positive reviews and there are very few negative reviews about the product.
The peoplenet fleet manager user guide and peoplenet fleet manager helpline is available of on the website.
Pros
Great quality
Easy to install
Excellent support
Cons
Users claim that it's too expensive for a small fleet.
The only issue that some users report about PeopleNet is customer service; however, the customer service used to be top-notch after the buyout by Trimble® 
Conclusion
Fleet management solution, as any business with a fleet would know, is a necessary tool to ensure cost-effective and efficient operations.
From effective vehicle monitoring to fuel management, the PeopleNet Fleet Manager comes with features that every commercial carrier needs.
This commercial fleet management solution allows small to large fleet owners to manage and track fuel, millage, vehicle safety, shipment planning, and much more.