(Last Updated On: July 15, 2023)
Fuel efficiency truck is very important in every fleet company since fuel accounts for about 60% of a fleet's overall operational expenditures.
And, because gasoline costs in North America are always fluctuating, and most commercial truckers cover an average of 20,000 miles per year.
The substantial impact that fuel costs may have on a fleet company's bottom line is strong enough to adopt fuel efficiency.
There are also other factors for commercial carriers to consider, such as environmental issues and fuel efficiency regulations.
The National Highway Traffic Safety Administration (NHTSA) of the United States Department of Transportation and the United States Environmental Protection Agency strengthens the rigor of corporate fuel efficiency (CAFE) and CO2 emissions requirements by 1.5 percent per year.
Reduced mileage and increased fuel efficiency may go a long way toward lowering a fleet's greenhouse emissions while also saving money on fuel.
Importance of Fuel Efficiency in the Trucking Industry
Any increase in gasoline prices may have a significant impact on overall operating expenses. This also affects the profitability of truck fleets that operate heavy-duty vehicles.
Therefore, to increase fuel efficiency and save expenses, fleet trucks should utilize the least amount of fuel feasible throughout the distance traveled. Even little reductions in fuel use can have a significant impact.
Investing in telematics technology may help fleet companies better identify where their fleet trucks are going. And these include the routes they are traveling, and where there are possibilities for fuel consumption savings.
New telematics technology can be very useful in staying on top of issues that may not appear to be directly connected to fuel efficiency standards. However, may have a significant impact on cost and efficiency reductions.
Coach Driving Behavior
Driver conduct may affect up to 30% of a vehicle's fuel consumption, and every needless gallon of fuel consumed by a truck emits 22.1 pounds of CO2.
Speeding, fast acceleration, and harsh braking may affect fuel efficiency by 33% on the highway and 5% in the city.
Fleet management solutions may help companies save fuel and conform to ecological emissions regulations. This is archivable by monitoring driver behavior and assisting management in coaching behaviors that have a negative influence on fuel efficiency.
Telematics, for example, could be used to track and record vehicle speeds and compare them to written speed limits.
Fleet managers may also specify speed limits and get automated notifications when vehicles exceed them.
Reduce Idle Times
Idling an engine may waste up to one gallon of fuel every hour.
Fleet managers and owner-operators may utilize telematics technology to detect areas where unnecessary idling occurs.
And assist reduce fuel loss by obtaining detailed information on needless idling occurrences, such as:
Running the engine during stops or deliveries
Warming up the engine for longer than required
Running the engine to use radios or other in-vehicle electronics
Shorter Routes
Shorter routes and better-informed drivers are the keys to enhancing fuel efficiency.
Fleet management solutions can enhance route optimization and make it easier to detect drivers that engage in MPG-decreasing routing habits.
Telematics provides comprehensive navigation with important data that helps decrease mileage while on the road to assist drivers to make better route decisions.
Regular Maintenance
Maintaining fleet trucks regularly might help to save fuel expenditures over time.
Maintaining an engine correctly tuned can significantly boost fuel efficiency by up to 4%.
Based on date, mileage, or engine alerts, telematics systems may notify fleet managers when trucks are due for maintenance.
Track Fraudulence Vehicle's Fuel Usage
Tracking fuel card transactions is important for cost control.
Electronic Logging Devices (ELDs) technology assists fleet managers in monitoring each vehicle's fuel consumption. And thus, detecting fraud by comparing fuel card use with the vehicle's real location.
Furthermore, when compared to vehicle averages, it can detect any anomalies and enable fuel card integration to aid in cost balancing.
Telematics can also assist fleet managers in understanding where fleet trucks are fueled and at what cost compared with nearby fuel costs.
Support Sustainability Across Fleet
Fuel management solutions that are automated help to ensure the long-term viability of your fleet. Enhancing fuel management will reduce your fleet's environmental effects while also improving customer satisfaction.
Customers are concerned about the carbon footprint of their purchases. Therefore, running an environmentally friendly fleet may boost client retention.
Sustainability is not only a financial issue; it is also an ethical one.
Environmental safety is one method to show employees and customers that you care about the future of their community.
Streamlines Fuel Tax Reporting
Fuel technology solutions make it simple to control how much fuel your fleet trucks consume.
Under the International Fuel Tax Agreement, fleets with big vehicles in the United States and Canada are required to file quarterly tax reports (IFTA).
These returns involve thorough documentation of the number of kilometers driven by trucks in your fleet for each state.
It might be a time-consuming manual procedure to construct and resolve. Fuel management solutions increase efficiency and save money for fleets. However, they also enable fleet managers to focus on their trucks, drivers, and future rather than becoming bogged down in fuel expenses and IFTA reporting.
Once you have real-time information on what's going on in your fleet, you can figure out how to optimize your fuel management.
Fuel Cards
Fuel cards are payment cards similar to credit cards for vehicle fuel purchases. Fleet fuel cards are a risk-free way to pay for fuel and are much better than credit cards. These cards come with many offers and discounts on fuel prices.
Fuel cards help with the management of fleet fuel costs. Regardless of the number of vehicles, fuel cards always provide several benefits and customized features for the business. The main benefits offered by a fuel card are:
Control over business expenses

HMRC approved invoices

Reduction in fuel and overall business costs

24-hour reporting system

Spending security
Many companies offer fuel cards with extended features and benefits, such as the Wex Fleet West card, ExxonMobil Business Fleet Card, Shell Fleet NAvigator Card, and Coast fuel card.
The Coast fuel card and the Motive card are becoming leading names in the industry because of their excellent customer service and the number of unique benefits. 
A Coast fuel card is a simple solution for fleet companies of all sizes and shapes. The Coast Fuel card provides customized benefits according to the fleet size. Apart from fuel payment, this fuel card will save time, increase profits and manage business expenses.
Coast fuel card provides the following benefits:
Internationally accepted: It works in all countries where a visa card is functional.
Customizable Features: Drivers and Fleet companies are at liberty to modify features and make policies according to business requirements.
Real-Time Monitoring: Coast fuel card system alerts customers on risky transactions. It also lets them manage and observe their spending trends.
New cards assigned in seconds: In case of card loss or theft, customers can turn off their previous cards and sign up for new ones in seconds.
Excellent Customer Service: Many users have gushed about the efficiency of the customer care team of Coast fuel card company.
6 ELDs and Fleet Management Solutions That Helps Your Fleet Save Fuel
Fuel efficiency is essential for successful fuel management. As a result, fuel tracking systems have been created to meet the various demands of a commercial flee company.
The following are some of the fuel monitoring ELDS and fleet management solutions that can help your fleet save cost on fuel.
Motive (formerly KeepTruckin) Fuel Hub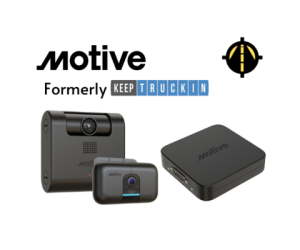 Motive (formerly KeepTruckin), the fleet management solution provider, brings to the table a powerful Fuel efficiency solution: Fuel Hub.
This solution helps fleets reduce money on fuel and run more effectively.
The Fuel Hub from Motive
The Fuel Hub is the best system that analyzes driver as well as vehicle efficiency and identifies practical cost-saving strategies.
As a result, the company gains considerable bottom-line benefits for fleets.
Motive (formerly KeepTruckin) collects billions of data every day from over 400,000 trucks to acquire important insights on vehicle and driver behavior.
The focus is on ginning insight into conducts that might enhance fuel usage while also improving environmental safety.
The trucking sector accounts for 8% of total yearly carbon emissions in North America, so, as the fuel waste hurts a fleet's bottom-line, it also hurts the climate.
Fuel Hub Proprietary AI Models
To address both environmental and economic waste, the Fuel Hub employs unique AI algorithms that analyze datasets in real-time.
This helps to identify driving habits and vehicle faults that are costly all around.
These data are then displayed automatically in the Fuel Hub to give a consolidated picture of usage across the whole fleet.
Users may quickly spot patterns and outliers in this fuel command center.
And this help to compare performance against one of North America's biggest networks of vehicles to establish the real fuel efficiency profile of vehicle relative to their peers.
Fleets may then automate coaching to change driving behavior that contributes to poor fuel economy.
The fleet manager can also create an effective rewards program to retain top performers.
These actionable features help fleets save up to 10% on yearly fuel expenditures, giving a much-needed response to the mounting worry about high fuel prices.
Benefits of Motive (formerly KeepTruckin) Fuel Hub
Coach unproductive driving habits proactively
Retain top performance and award fuel-efficient drivers
Enables fleet manager to Identify fleet's worst offenders and top fuel performers
It assists you in determining where to invest by determining the types of trucks you intend to invest in — or perhaps get rid of
Driver Details
Through the fuel hub interface under 'Drivers' ab, you'll have access to the following.
Fuel Cost: The estimated cost of the vehicle's fuel use
Avg MPG: The average MPG performance of your vehicle
Moving MPG: MPG performance while the vehicle is moving
Total Dist: The total number of miles traveled by the vehicle
Driving: The total amount of fuel utilized when the vehicle is moving
Idling: The total amount of fuel used while a truck is idle yet the engine is running
Estimated Deadhead: The total number of miles traveled when the truck was empty
Utilization: The proportion of time your truck was moving compared to the entire time the engine was running (drive time + idle time)
Get Your Motive Card HERE!
EROAD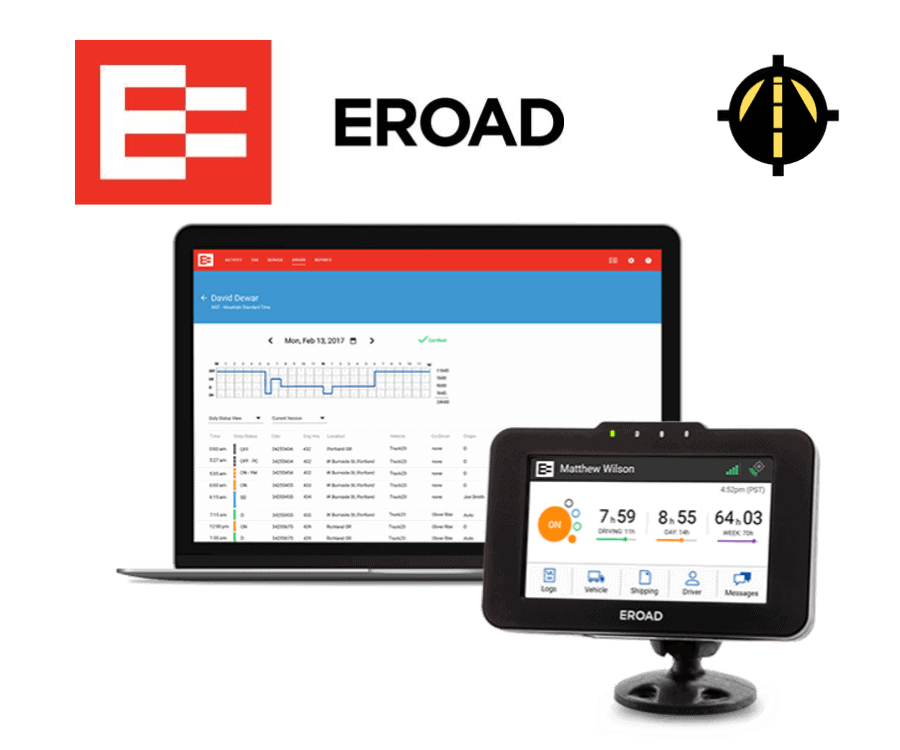 EROAD is a fleet management system provider that also offers a fleet fuel efficiency management system.
EROAD's fuel management system enhanced fuel economy across the fleet which results in significant savings for your company.
How EROAD Fuel Reporting Suite Generate Data for Fuel Efficiency
This intuitive and powerful fuel efficiency solution assists you in managing fuel use by merging fuel records with vehicle distance and geolocation data generated by the EROAD vehicle hardware.
Fuel data from your truck is collected automatically every day and maybe managed in EROAD's Depot.
The EROAD fuel reporting suite assists you in understanding your fleet's fuel usage and identifying abnormalities and underperforming trucks or drivers.
Gaining a better understanding of fuel usage helps address specific issues and track improvements over time.
Fuel data may be imported automatically from all major fuel card suppliers, or manually uploaded and maintained in Depot.
Key Features of EROAD Fuel Efficiency Solution
Analyze and see cost and emission data.
Allow you to export reports to PDF and CSV formats.
It helps you save money on fuel and enhance vehicle maintenance.
EROAD Fuel Reporting Suite gives you complete information on the vehicle's drivers and fleet's fuel usage.
The Fuel Reporting Suite help fleet managers to Keep track of idle time, distance traveled, and kilometers per liter for the fleet.
With real-time fuel efficiency statistics and transaction records, you'll always know how much you have and how it's being utilized.
Buy EROAD here and get a special discount!
Verizon Connect
By evaluating your drivers' habits, purchasing patterns, routes, and maintenance—and suggesting ways to make your overall process more efficient;
Verizon Connect technology enables you to save fuel and save expenditures.
With custom reporting, Verizon Connect integration provides total control over fuel cost.
Now, fleet managers can share data with members of the team in an easy-to-read format.
You can also pinpoint inefficient trucks, and identify where your fuel dollars are wasted.
With features such as personalized reports and near real-time notifications, your fleet will be operating at peak efficiency, increasing business profits.
Geotab
Geotab assists fleets in monitoring and managing their fuel use.
And this helps to improve both costs as well as productivity, and also their degree of sustainability.
By integrating to the Geotab platform, you gain insight into fuel use and fill-up statistics.
You'll also gain access to crucial engine data for preventive vehicle maintenance.
Geotab help you to keep track of the following critical fuel metrics:
Vehicle idling
The level of fuel
Fuel efficiency (the actual MPG)
Engine defects, such as a malfunctioning oxygen sensor
Consumption of fuel (fuel used and fuel used when idling)
Combine your fuel cards with MyGeotab to track transactions by fuel type and state
Set up rules as well as notifications to help you control speeding and idling more effectively
Tire pressure
Tires that are properly inflated use less fuel.
You might lose 0.2 percent of your fuel efficiency for every 1 PSI below the tire's recommended pressure.
MyGeotab truck sensors will report guaranteeing that your vehicle's tires are always at the proper pressure.
How Geotab Captures, Calculates, And Reports Fuel Data
Based on the system, information is transmitted through the electronic control module (ECM) for certain trucks.
And other trucks may need a data request.
And, in some situations, the fuel must be estimated on Geotab using additional diagnostics such as mass airflow.
Fuel consumption is analyzed using engine-reported fuel data, imported fuel card data, as well as GPS-calculated distance the truck traveled.
The system determines a vehicle's fuel consumption throughout a journey by querying the engine's Device Total Fuel Used statistic.
The imported fuel transaction information would be included in the estimate if it is available.
The Fuel Usage report, which can be found in MyGeotab's Engine & Maintenance area, highlights fuel economy, miles driven, and monthly fuel usage.
The report could be filtered based on the vehicle or the time.
Zonar Systems
ZFuel from Zonar System is a game-changing approach to use high-density fleet statistics to compensate drivers who adopt best driving practices.
And this helps to save fuel and bring hard money to your profit margin.
With ZFuel, each driver receives an individual Driver efficiency Score.
As a result, fleet managers will be able to easily identify performance areas that require coaching across the fleet.
The ultimate result is personnel that is encouraged to follow best practices and a fleet that is more fuel-efficient.
ZFuel Smart Idle
ZFuel Smart Idle creates a unique profile for fuel usage throughout idle periods for each truck.
By merging this data with real-time climate conditions, you can ensure that rules are followed.
Tamper-proof, Pay-for-Performance Program
ZFuel is a win-win situation for both drivers as well as fleet owners.
The system gives a fair look at how drivers optimize best practices and fulfill business requirements, as well as allowing for the acknowledgment of excellent behaviors.
ZFuel reveals important areas for improvement and leads the fleet toward the greatest MPG achievable, saving substantial money for fleet owners.
Other Feature of Zfuel
Safeguard against fuel theft
Standardize metrics based on vehicle age and route conditions
Boosts MPG while putting hard dollar fuel expenses under control
By individual truck profile, flag idle periods that violate company policy
Track driver aggressive behaviors and measure improvement over time
Create fuel efficiency scores for each driver to identify training deficiencies
Monitor important parameters by the truck that has a real influence on fuel expenses, such as speeding and shifting behavior
Konexial – GoFuel
Konexial provides one-of-a-kind services for fleets of all sizes through technology.
GoFuel, by Konexial, provides services to enhance the fleet's fuel efficiency.
This is one of the best options if you are seeking a fuel savings card to decrease operational expenses.
Your entire fleet may use GoFuel and GoLoad transportation services. You do not need to be a My20 ELD user to use the Konexial services.
You and your drivers must get the cheapest fuel prices throughout the day, and GoFuel helps to achieve this.
With Konexial services patent-pending GoFuel audit, you can calculate your fuel savings.
The Konexial GoFuel audit assesses individual driver fuel usage and possible savings at the pump.
Fleet managers and owners can monitor where the drivers are filling up and maximize future fuel efficiency.